20 Factors To Consider Before Buying A Smart Phone
Bijay Pokharel, April 16, 2018
0
13 min

read
Smartphones these days have become an integral part of our lives. We use them for communication, taking pictures, saving documents on the cloud, internet browsing and even as a power bank to charge other smartphones.
But then, with the wide variety of smartphones available in the market it is never easy to decide which one to pick. It is always tough deciding the one that may suit our needs best. With excellent new flagships from Apple, Google and Samsung all vying for your attention, plus dozens of high-quality options for those on a budget, choosing the right smartphone has never been more challenging. But we're here to help.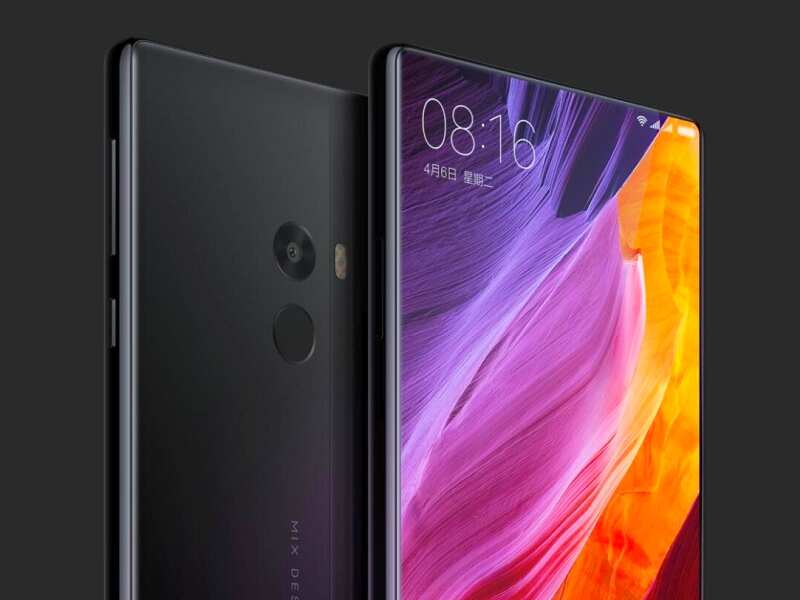 Build is all about durability of a smartphone. The entire handset market is largely divided in two types of builds — metal and plastic. There are some that even have glass-coated panels, but those are very limited. If you are one of those prone to dropping your smartphone, it's advisable to go for a metal or a plastic built handset. These can sustain drops from 2-3 feet, while glass-based handset are sure to shatter.
The size and resolution of display depends on how you use your smartphone. If you often stream videos, edit photos or videos, or download and view movies, then a smartphone display ranging from 5.5-inch to 6-inch, full-HD or QHD resolution should be good enough for you. Anything larger than a 6-inch display not just makes the handset extra bulky, but also difficult to carry around. If you are a regular user and largely use the smartphone for checking emails, chatting and browsing social media apps, then anything from 5-inch to 5.5-inch HD or full-HD display handsets is perfect.
​Processor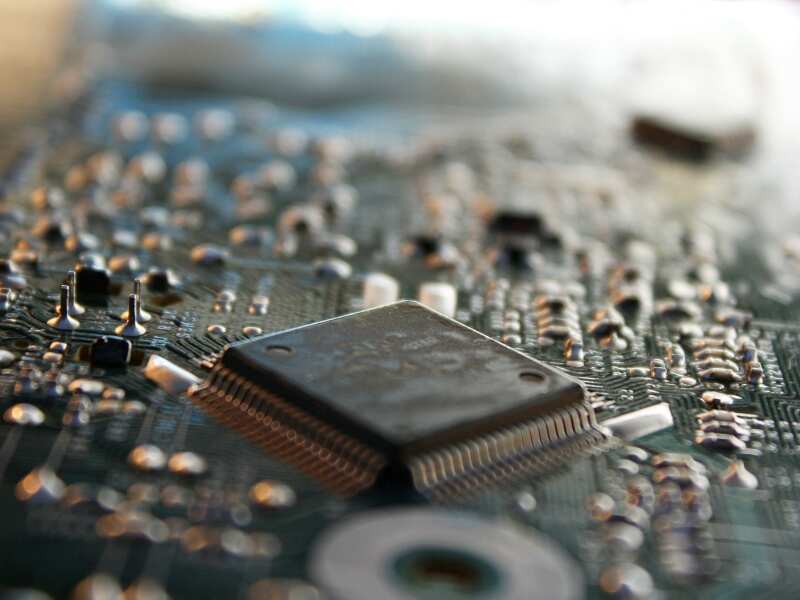 The processing power of a smartphone varies from one device to another depending on several factors such as OS version, UI, bloatware and more. If you are a heavy user who need to edit images/videos/documents online, play heavy games, stream videos or often use apps in split screen mode, then smartphones with Qualcomm Snapdragon 652 or Snapdragon 820/821 should make multitasking fluid for you.
​Camera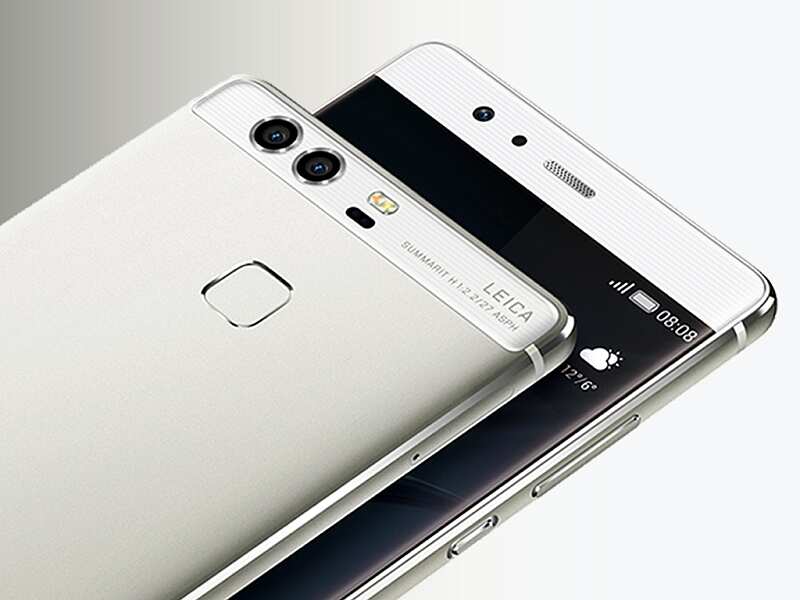 Just having higher number of megapixels does not mean that the smartphone camera is better. Several specifications such as camera aperture, ISO levels, pixel size, autofocus and more are essential as well. A 16MP rear camera does not necessarily be better than a 12MP camera. Same theory goes for the front-facing camera.
Higher number of pixels mean that the size of the image is bigger, which becomes more sharper when seen on a small screen. A photographer enthusiast might want a camera with 12 or 16MP sensor under f/2.0 or lower aperture for speedy shots even in low lights. A casual shooter can go by even with an 8MP 0r 12MP camera with f/2.0-f/2.2 aperture.
​Battery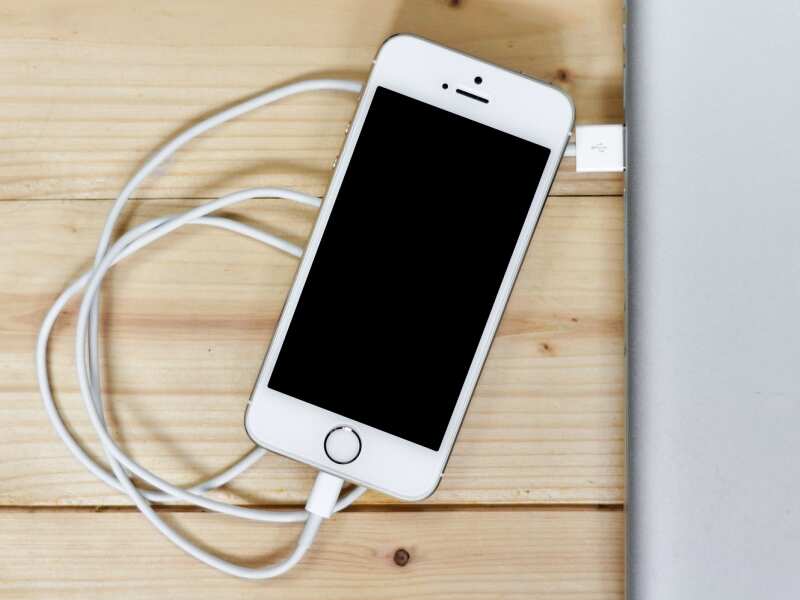 The battery usage differs from user to user depending on the way he/she uses the smartphone. If you are a heavy user and work on apps, play games, stream videos and more then go for a smartphone with at least 3500mAh battery or above. If you are an average or light user, a handset with 3000mAh battery would be good enough to run for a full day.
User interface/OS version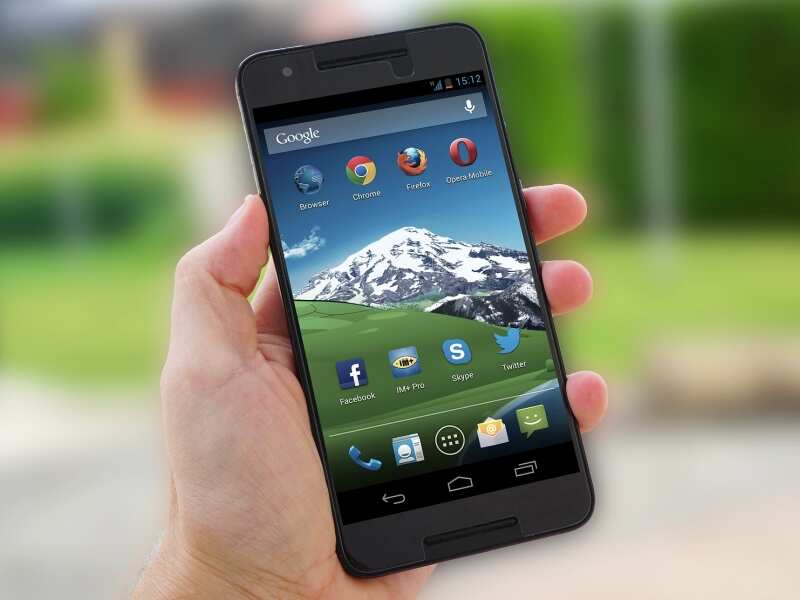 User interface and the OS version too are key factors to consider while choosing a smartphone. These are the interfaces that one would have to interact with each time to access anything, so it should be easy and simple.
For the most basic and pure Android experience you can buy Motorola handsets, Nexus/Pixel smartphones or even Android One devices. However different interfaces like ZenUI, Xperia UI, Samsung TouchWiz, EMUI and others offer more nifty features to sort applications and more options in styles the company thinks users would find more friendly. However, smartphones by OEMs also come with bloatware and certain apps that you probably won't use ever. So, we recommend to try the handset before you pick one.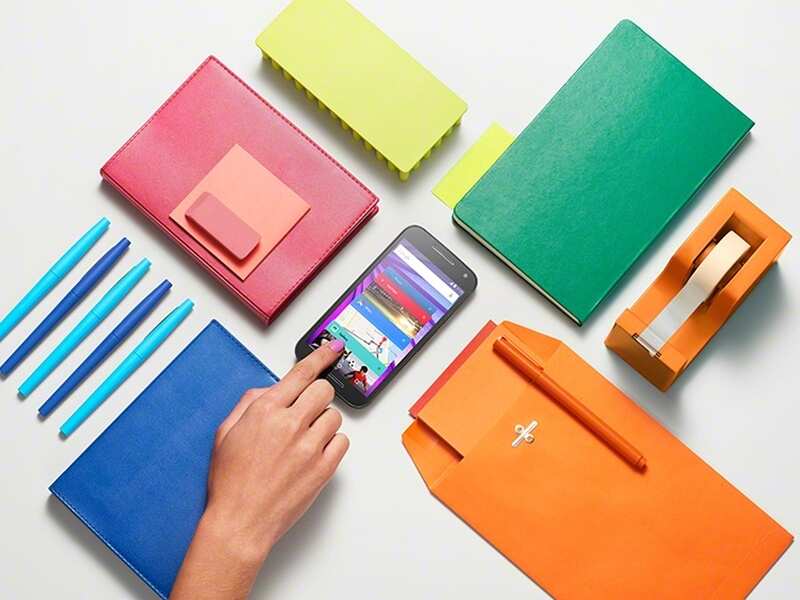 A large part of the smartphone's storage is taken away from the OS and the apps the device comes pre-installed with. A 16GB/32GB/64GB or more don't really come with exact mentioned space. If you like to keep less number of apps on your devices, you can go for 32GB storage. Users who like to keep larger number of apps can go for 64GB or 128GB variants. You can also buy a 16GB model that supports microSD card as well.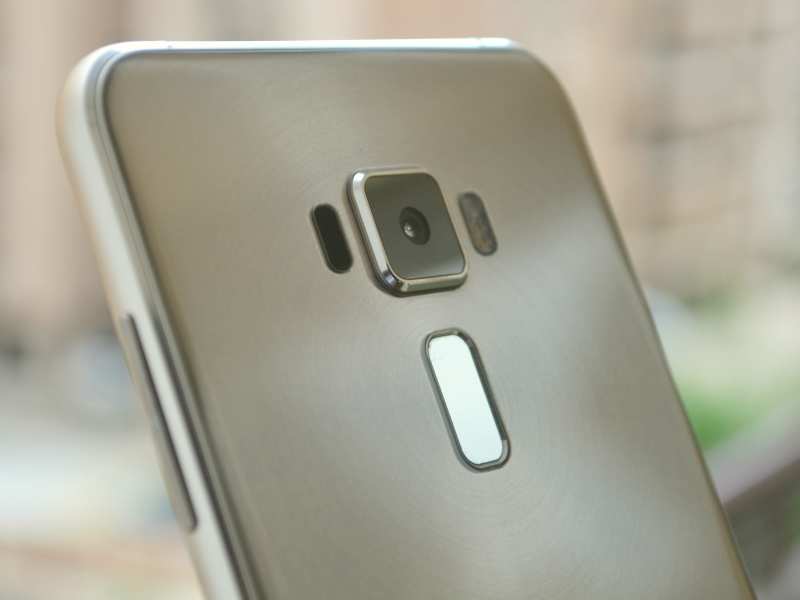 Most smartphones these days have started coming with extra security features such as fingerprint sensor or even iris sensors. These are not just to lock/unlock a handset but as a password to access certain files, documents or apps. While a fingerprint sensor can be found in even a Rs 5,000 smartphone, devices with iris scanners are still few. It's preferable to buy a smartphone with these extra security features since most of us have personal information on our handsets these days.
​Audio/speakers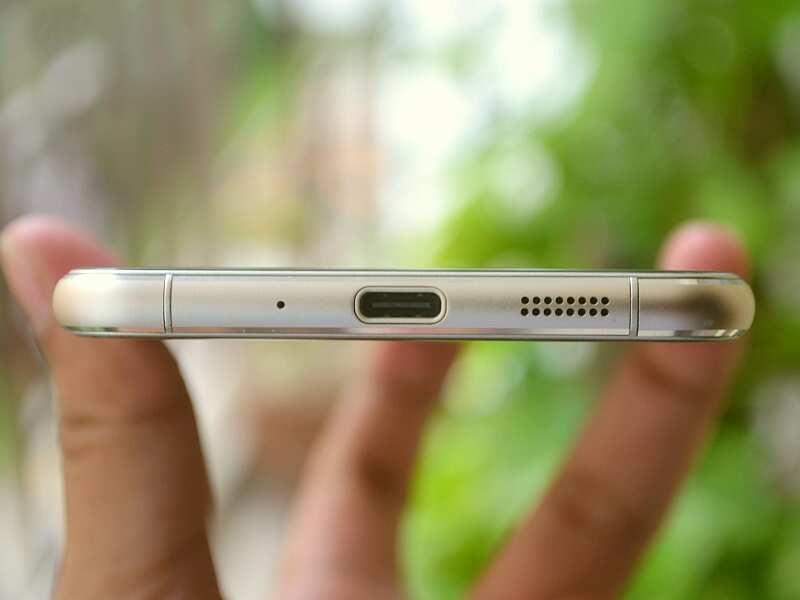 Speakers and the quality of audio coming out of it can be an important parameter for those who rely on heavy video streaming or video conferences. If you like entertainment-on-the-go, buy a handset that has front-facing speakers. This gives clear sound even while holding the smartphone in landscape mode. If you don't indulge in video streaming or video conferencing much, then a regular handset with bottom-firing speakers should be just fine. Those with speakers placed at the back are also fine.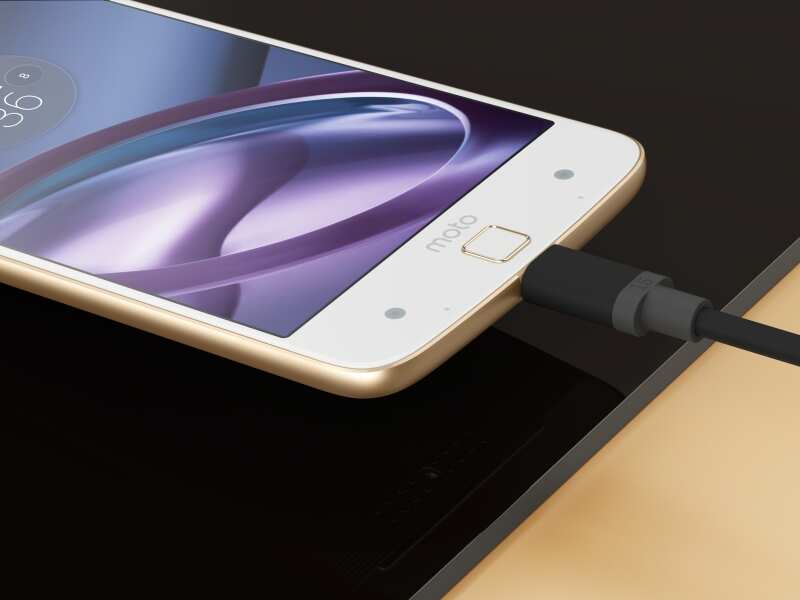 Ports too can be a factor to consider. Although both micro-USB and USB Type-C ports are available in smartphones these days, it is preferable to switch to USB Type-C not just because it is easy to plug in but also it is future-proof. More number of smartphones have started incorporating the new standard. Few have started ditching the 3.5mm headphone jack as well but there might be good two years before all the OEMs completely switched to USB Type-C based headphones jacks.
Cost and Features
There are so many smart phones out there, and they come in a wide range of prices. The smart phone you can buy for $25 at Walmart is certainly going to have less features (and overall quality) than a $700 phone. It's up to you to determine what features are important to you and worth paying the extra for. For instance, some smart phones have a ton of features, but you really need to think about whether or not you will actually use them (therefore justifying the cost.) It's good to shop around and find the best price. Sometimes you can get a phone financed through your cell phone company for a certain amount for two years (if you are on month-to-month plan, typically). If you have a two-year contract with a phone company, you can typically get the phone for less up front that you would have otherwise. You can always buy phones on Ebay, Amazon, and websites like Craigslist but doing that comes with their own risk.
Durability
Who wants to buy a phone that's going to break in a few months? Not anyone I know! Phones have a certain level of durability, and it seems as if some are becoming quite invincible. You can read about different specs related to a phone's durability online, and there are plenty of reviews about durability as well. Popular phones have drop tests that have been done on them. Take it from me – if you have kids, you want a durable phone. Or if you just have slippery hands or tend to be more accident prone!
Some durability factors to keep in mind are:
The exterior – What kind of material is it made out of? Some phones just have cheap outer casings that are easily banged up and broken. Some phones have metal exteriors, others have plastic, etc. There are exteriors and screens that are scratch resistant as well. I highly recommend buying a case no matter what you do to preserve the exterior of your phone. Forrest and I both use Tech21 cases, which aren't bulky at all, they are shock resistant, and they've protected our phones pretty well. They are reasonably priced as well.
The Screen– Even more important than the exterior case, in my opinion, is the screen on your phone. There are many different materials a phone's screen can be made of, and some are definitely more prone to cracks and scratches. First off, make sure you get a plastic screen protector installed on the screen, which will protect against most scratches. However, these plastic coverings won't protect against the screen cracking and breaking. I've been most impressed with Corning Gorilla Glass (which I previously wrote about in this post about kid-proofing your electronics.) It's stronger, more scratch resistant, and has survived many drop tests! The DROID Turbo has the latest version of Corning Gorilla Glass.Another thing to keep in mind is how much it would cost to replace the glass if it does crack or break. Some phones are very inexpensive to replace the screen (especially if you are handy enough to do it yourself), however, other screens can cost almost the amount of replacing the phone entirely.
This doesn't really have to do with durability, but you want the screen resolution to be at least 480×800. The DROID Turbo is a whopping 1440×2560, which is more than a lot of computers!
Water and Dust resistance – Many phones are coming out to be dust and water resistant, which is awesome. I know that I've had water accidentally spilt on my phone, or I've gotten caught in a rainstorm, etc. and it's always stressful. While there are tricks, such as putting a wet phone in rice, there's no guarantees. While water and dust resistant phones aren't full-proof, they are definitely going to have you protected a little bit more.
Battery Life
Smart phones aren't always known for having the greatest battery life – which can be soo annoying. For instance, the phone I currently own lasts for like two hours before it dies. It's ridiculous and inconvenient – I have a portable charger that I have to bring with me everywhere. Most phones give an estimate of the battery life, but this is one of those things where I'd seek out consumer reviews for the actual battery life.
One thing that really impressed me about the DROID Turbo is the fact that it has a proven incredible battery life. It can supposedly last up to 48 hours. While I'd imagine it doesn't go quite that long with heavy use, we have only had to charge it once in the past four days, which I'd say is pretty great. It also can be charged up in about 15 minutes for eight hours of charge, which is great for those times when you really need it charged quickly. As Forrest mentions in our review video below, he played a soccer game on the phone for quite awhile, and it barely made a dent in the battery. On his phone, it probably would have been dead soon after.
Reviews
I believe that before you buy anything, you need to spend a lot of time reading reviews. For smart phones, I typically recommend CNET.com for professional reviews. They typically go in depth and have a lot great information about the pros and cons of a phone. After reading a few professional reviews, I'd then turn to consumer reviews. This is where you can find out the really nitty gritty details of how a phone performs under day to day use. There will always be people who got a lemon, or who are just negative about everything, but if you can find a website with at least 100-200 reviews, you can get a better idea of how well a phone works.
BONUS
9 Quick Tips
iOS is easier to use; Android gives you more choice. If you're torn between iOS and Android, opt for an iPhone if you want something that's easy to use and gets both the hottest apps first and the timeliest software updates. Android is better if you want more hardware choices and more affordable options.
Don't pay more than you need to for a phone. While the iPhone 8, Galaxy S8 and premium Android phones start at around $700 and cost upward of $1,000, there are great cheap unlocked-phone options below $500 and even some solid choices for less than $300.
Get the right size screen. Buy a phone with a screen smaller than 5.5 inches if one-hand use is important to you or if you have smaller hands. Get a bigger-screen phone if you like to watch a lot of videos, play games or want to take advantage of the multiwindow mode in Android. Still, phone-makers are now making big-screen phones, such as the 5.8-inch Galaxy S8, that fit comfortably in one hand thanks to larger 18:9 aspect ratios.
For a phone's display, color quality and brightness matter more than resolution. A 4K screen on a phone is nice to have but kind of overkill. Pay more attention to how bright the display is, so it will be easy to see outdoors, and how colorful the panel is (AMOLED panels are better than LCD in this regard). The very latest phones offer high dynamic range (HDR) for displaying even more colors.
Ignore camera megapixels. Along with battery life, the camera has become the most important smartphone feature. Pay attention to specs such as aperture (lower numbers are better) and special features such as dual lenses and optical image stabilization. Ignore the megapixels.
The processor matters less than it used to. Even midrange phones now offer good-enough performance for most users. But if you want the most power for games and augmented reality, buy an Android phone with a Snapdragon 835 processor. The A11 Bionic processor in the iPhone 8, 8 Plus and iPhone X is the fastest mobile chip yet.
Don't settle for a smartphone that lasts less than 10 hours on a charge. See (web surfing over 4G LTE) to find out which devices will get you through the day on a single charge. Even budget phones now boast long-lasting batteries.
Get at least 32GB of storage. Phones with 16GB are a rip-off, even if they're budget models. Opt for 32GB if you can to store more games, photos and video. 64GB is the new standard for flagship phones.  A microSD card slot is nice to have for expanding storage, but it's only available on certain Android phones.
References : www.gadgetsnow.com/www.tomsguide.com/www.clarkscondensed.com (Images are from Google)
Bijay Pokharel
Bijay Pokharel is the creator and owner of Abijita.com. He is a freelance technology writer focusing on all things pertaining to Cyber Security. The topics he writes about include malware, vulnerabilities, exploits, internet defense, women's safety and privacy, as well as research and innovation in information security. He is a tech enthusiast, keen learner, rational and cool person in his professional activities and challenges.
Related posts