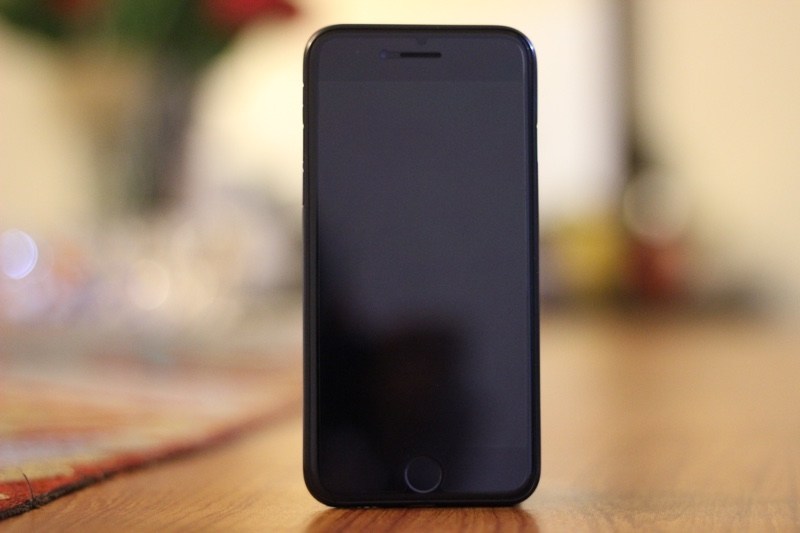 How To Fix Black Screen Issues On iPhone
Bijay Pokharel, February 11, 2020
2
3 min

read
Suppose you are scrolling your news feed on Facebook or you are watching a movie on Netflix. Then all of a sudden iPhone screen goes black, and then the iPhone screen seemingly stays stuck on black. You can hear the ring if someone calls you but you cannot answer because the screen remains black.
This problem usually occurs on the oldest versions of iPhone. A black iPhone screen can be caused by a variety of different things, but the good news is that usually a blacking out screen is pretty straight forward to fix and have working as normal again. Here in this article we are going to find out the obvious reason of iPhone black screen of death and the solution besides that.
Drained battery
One of the reasons why your iPhone is stuck on black screen could be due to the drained battery. Connect your iPhone to a power adapter and wait for a few minutes till the icon appears.
If the iPhone is powered off, or if the iPhone has run out of battery, the screen will be black. The only solution to this is to power the iPhone on, or if the battery is run down then to plug the iPhone into a charger to let it charge and then turn on.
Crashed App
If your screen goes black after launching a particular app, then there might be issue with the app itself. To fix black screen of death, quickly press the 'Home' button twice, then swipe the screen left or right to see a list of recent apps. Swipe on that particular app to close it, and press the 'Home' button again to return to home screen. Now, launch that app to check whether the issue is resolved or not.
This can sometimes happen with apps like Netflix or YouTube as you load a video to watch, particularly if you have a slow internet connection.
Force Restart
A black iPhone screen while the iPhone is still powered on suggests the iPhone is crashing or frozen, and therefore must be rebooted to resolve the problem. Fortunately, rebooting an iPhone is super easy, though a forced restart is different depending on the device you have:
Force restart iPhone X, iPhone 8 Plus, and iPhone 8 by doing the following: Press Volume Up, then Volume Down, then press and hold Power button until you see the Apple logo on screen.
Force restart iPhone 7 and iPhone 7 Plus: Press and hold Power button and Volume Down button at the same time, until you see the Apple logo
Force restart on iPhone 6s, iPad, and earlier iPhone models, you can force restart by: holding the Power button and Home button at the same time until the Apple logo appears on screen
Once the iPhone powers back on, the device should work as normal and no longer show the all black screen.
Bijay Pokharel
Bijay Pokharel is the creator and owner of Abijita.com. He is a freelance technology writer focusing on all things pertaining to Cyber Security. The topics he writes about include malware, vulnerabilities, exploits, internet defense, women's safety and privacy, as well as research and innovation in information security. He is a tech enthusiast, keen learner, rational and cool person in his professional activities and challenges.
Related posts