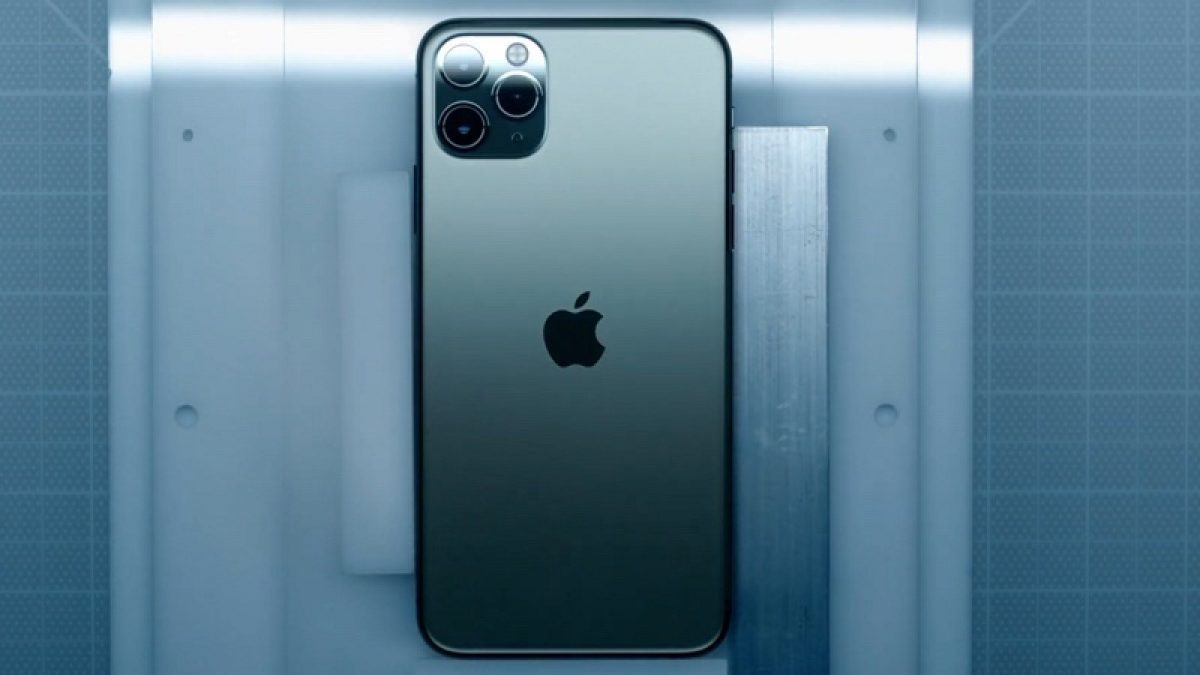 Top 20 Best iPhone 11 Tips and Tricks
Bijay Pokharel, November 21, 2019
1
7 min

read
The latest version of iPhone is loaded with many new features and changes. The ultra wide camera and the new night mode makes things a lot better. If you've just picked up the new iPhone 11, then here are top 20 tips and tricks of iPhone 11.
The Dark Mode in iOS 13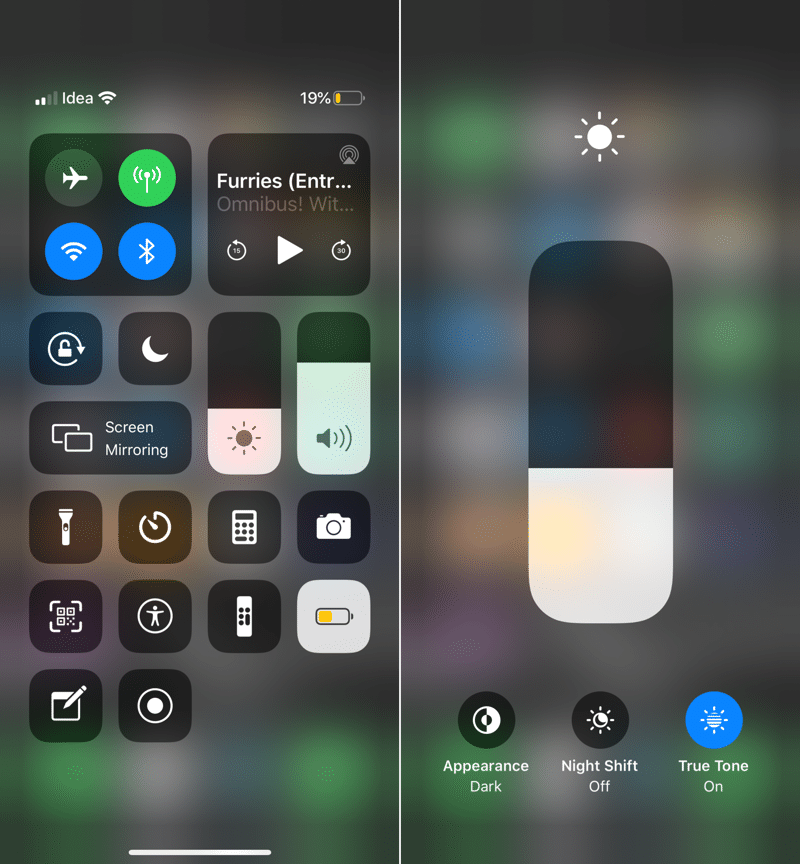 You're going to love the new dark mode in iOS 13. It instantly flips the color scheme, giving you a true back background and white text. Not only is it easy on the eyes, but it also helps with the battery life. To toggle dark mode, open Control Center, and tap and hold on the Brightness bar. In the bottom-left corner, you'll see a new Dark Mode toggle. Tap on it to switch to the Dark mode.
Zoom Out To Ultra Wide Camera During Editing
When you take a photo, the iPhone 11 captures the shot from both the wide and the ultra-wide sensor. And it keeps the ultra-wide photo around for a while. So you can go into the editing screen and zoom out to add details that were captured from the ultra-wide photo later on.
Use The Night Mode
Apple finally has a night mode in an iPhone camera and it's actually better than what Pixel 3 has to offer!While Pixel 3 takes very dramatic night mode shots, it compromises on details. The iPhone 11, in typical iPhone fashion, takes more natural-looking night time shots that are filled with details, even when it's night time.
The night mode feature works automatically and there's no button for it in the UI. It will come on automatically when the Camera app detects that you're in a low-light situation.
Use The New Text Editing Gestures
Apple is also taking text selection seriously. You can now just tap and hold on the cursor to pick it up and instantly move it around. Text selection is way easier now. Just tap on a word and instantly swipe to where you want to select, like the end of the paragraph. iOS will select all the text in between the two points.
Once the text is selected, you can use gestures to copy it. Just pinch in with three fingers to copy, pinch out with three fingers to paste and swipe back with three fingers to undo typing or action.
Use Face ID From More Angles
Face ID in the new iPhone 11 series is 30% faster. And it works on greater angles. So even if your iPhone is not exactly in front of your face, Face ID will now unlock your phone for you.
Try Gesture Typing
iPhone 11 ships with a huge improvement to the keyboard. You can now just swipe your finger on the letters on the keyboard to form words. This is similar to how the SwiftKey and Gboard app works.
Ultra Wide Camera
Tap on the 0.5x button to quickly switch to the ultra-wide sensor.
Tap to wake
 By default, you can wake up your iPhone 11 or 11 Pro just by tapping on the screen when it's in standby. It'll light up and show your lock screen.
Record Videos in 4K From Any Rear Sensor
Go to Settings -> Camera -> Record Video and switch to 4K.
Launch Siri
While you can use the "Hey Siri" hot word to wake up Apple's digital assistant, there's still a way to launch the function using a button press. Press and hold the wake/sleep button on the right side of the phone until the Siri interface pops up on screen.
Take Burst Mode Photos
To take photos in burst mode, you now tap on the shutter button and swipe left.
Change Filter Intensity
When you go into the editing mode for a photo, you'll now be able to set a filter intensity after selecting a new filter.
Crop and Rotate 4K Video
Tap on the edit button on a video and you'll find new options to quickly rotate or crop a video that you took on your iPhone 11. You can also apply photo editing touches like changing the exposure and more.
Check your average battery consumption
Head to Settings > Battery and you'll see two graphs. One shows the battery level, the other shows your screen-on and screen-off activity. There are two tabs. One shows your last 24 hours, the other shows up to two weeks. This way you can see how active your phone life is on average, and breakdowns showing your average screen-on and screen-off times show beneath the graphs.
Go one-handed
iOS 13's QuickType keyboard lets you type one-handed, which is great on the bigger devices like the iPhone XS Max. Press and hold the globe icon and select either the left or right sided keyboard. It shrinks the keyboard and moves it to one side of the display. Go back to full size by tapping the little arrow.
Content & Privacy restrictions
This section is also within the main Screentime settings menu and particularly useful if you're a parent with kids who use iOS devices. Using it you can restrict all manner of content and options, including iTunes and in-app purchases, location services, advertising and so on. It's worth taking a look at
Safari tips
Stop websites tracking you: Go to Settings > Safari and then toggle the "Prevent cross-site tracking" switch to the on position.
Access saved passwords: Thanks to iCloud, Safari has the ability to store your password across all your devices. Go to Settings > Passwords & Accounts > Website & App Passwords then log in using your Face ID scanner. Here you can see all the passwords that are saved, and manage them.
Find on Page in Safari: To Find text in a Safari page, hit the Share button on a page to see a Find on Page option (it surfaces a pop-up over the keyboard).
Disable frequently-visited sites in Safari: Safari displays icons of your most visited websites every time you open a new page. It lets you delete individual ones by tapping and holding on them, but now you can turn them off entirely by going to Settings > Safari. From there, turn off Frequently Visited Sites.
DuckDuckGo: If you want to set DuckDuckGo as your default search engine over Google, Yahoo, or Bing, go to Settings > Safari > Search Engine and select the private friendly search engine as the default.
Auto suggesting websites: Like Safari on the desktop you can have the iPhone or iPad Safari recommend suggested search results as you type. It's on as default but if you don't want it, go to Settings > Safari > Search Engine Suggestions and toggle the feature off.
Auto suggesting apps: Likewise as you type in popular app names into the Safari search URL box, Apple will try and match that with apps you either have or might want. It's on as default, but if you want to turn if off go to Settings > Safari > Safari Suggestions.
Making websites load faster or saving your data: Safari preloads the first hit of the search result to make loading your choice seem quicker. The downside is that this could use up data. If you want to turn it off go to Settings > Safari > Preload Top Hit and turn it off.
Scan your credit card: Rather than having to type all your details you can now use the camera to scan your credit card. When it comes to entering the credit card details either press to auto fill if you are already using that feature with Keychain, or press it and then select Use Camera on the next menu you get.
Swipe forwards and backwards: Swiping from off the screen on to the screen from the left of the screen goes back through your browsing history while swiping from the right of Safari goes forward through your browsing history
Bijay Pokharel
Bijay Pokharel is the creator and owner of Abijita.com. He is a freelance technology writer focusing on all things pertaining to Cyber Security. The topics he writes about include malware, vulnerabilities, exploits, internet defense, women's safety and privacy, as well as research and innovation in information security. He is a tech enthusiast, keen learner, rational and cool person in his professional activities and challenges.
Related posts