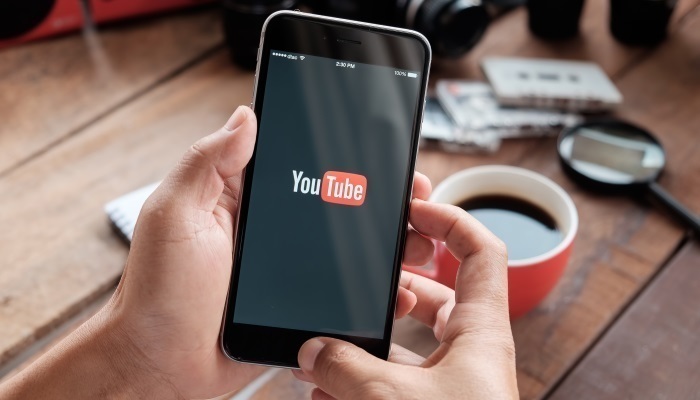 The Children's Online Privacy Protection Act (COPPA) is a law created to protect the privacy of children under 13. The Act was passed by the U.S. Congress in 1998 and took effect in April 2000. COPPA is managed by the Federal Trade Commission (FTC).
YouTube is making a few changes on its platform regarding the kid's content. If you are creator then you should be aware on these changes that might affect every single creator as well. Whether they publish child-focused content or not. Here's are the few thing that you should aware of COPPA and upcoming changes to the kid's content on YouTube.
COPPA and YouTube: 11 Things Creators Need to Know Right Now
How does the new COPPA law affect me as a YouTube Creator?
In order to help you comply with the law, YouTube now requires you to mark all of your videos as made for kids or not. The platform has rolled out a new audience setting that lets you tell it whether your videos are made for kids or not. YouTube is using machine learning systems to help them find content that is clearly made for kids. But, it advises creators NOT to rely on that method as it's not perfect.
As a creator, will I really face a fine of over $42K if I don't comply?
Potentially, yes. Under COPPA, the FTC is entitled to seek around $42,000 for each mislabeled video. If your entire channel is comprised of content aimed at kids that's going to a huge monetary penalty.
What if I don't label my content as aimed at kids?
If you don't set your own audience or if YouTube detects any sign error or abuse, it has warned that it may set your audience for you.
How do I comply with COPPA law on YouTube?
There are two ways to set your audience on YouTube to comply with COPPA law; at the individual video level or at the channel level:
How do I update my Audience settings at video level?
To confirm whether previous uploads are content that was made for children, go to your 'Videos' tab in YouTube Studio, then select the videos you need to edit, then go to 'Audience.' On this page, you will now be prompted to answer this question every time you upload a new video. Of course, if you've already set your audience at the channel level, then this setting will be automatically selected for you.
How do I update my Audience settings at channel level?
YouTube states that if you can confirm your entire channel features uploaded video that are either made for kids, or not made for kids, you can confirm this by going into 'Settings' in the YouTube Studio, then clicking on the 'Channel' tab, then on 'Advanced Settings', then go to the Audience' section and choose an option that best describes your channel's focus. By doing this, you will update the settings to all older videos and your new uploads too.
What is considered as "Kid's Content" anyway?:
YouTube stated that when deciding whether your video content is aimed at kid's or not, consider the following:
What is the subject matter of your video?
Whether children are your intended audience for the video
Whether the video includes child actors or models
Whether the video includes characters, celebrities or toys that appeal to children, including animated characters or cartoon figures.
Whether the language of the video is intended for children to understand
Whether the video includes activities that appeal to children
Whether the video includes songs, stories, or poems that appeal to children
How old is a kid under the new rules?
In the US, it's anyone under 13.
If I set my content as made for kids, what does this mean for my channel?
YouTube clearly states that if your video content is aimed towards children, the platform now HAS to start limiting the data it collects on these viewers. It will also remove features including:
Comments
Personalized ads (so some creators may see a decrease in revenue).
Info cards
End screens
Stories
Community Tab
Notification Bell
The ability for viewers to save videos, watch them later, or save to a playlist.
What happens if YouTube thinks my video was made for kids but I disagree. Can I appeal?
You have the option to send feedback to YouTube on this.
What happens if creators mark their video's audience incorrectly?
This will result in compliance issues under COPPA and may "result in consequences for your channel or videos."

Bijay Pokharel
Bijay Pokharel is the creator and owner of Abijita.com. He is a freelance technology writer focusing on all things pertaining to Cyber Security. The topics he writes about include malware, vulnerabilities, exploits, internet defense, women's safety and privacy, as well as research and innovation in information security. He is a tech enthusiast, keen learner, rational and cool person in his professional activities and challenges.
Related posts