Here's How You Can Secure Your Zoom Meetings
Bijay Pokharel, April 16, 2020
0
3 min

read
Zoom is the leader in modern enterprise video communications, with an easy, reliable cloud platform for video and audio conferencing, collaboration, chat, and webinars across mobile devices, desktops, telephones, and room systems. Zoom Rooms is the original software-based conference room solution used around the world in board, conference, huddle, and training rooms, as well as executive offices and classrooms.
For the last few weeks, Zoom has been the epicenter of security issues with experts revealing faults in the app every other day. But don't worry, in this guide we will share you some tips to secure your zoom meetings.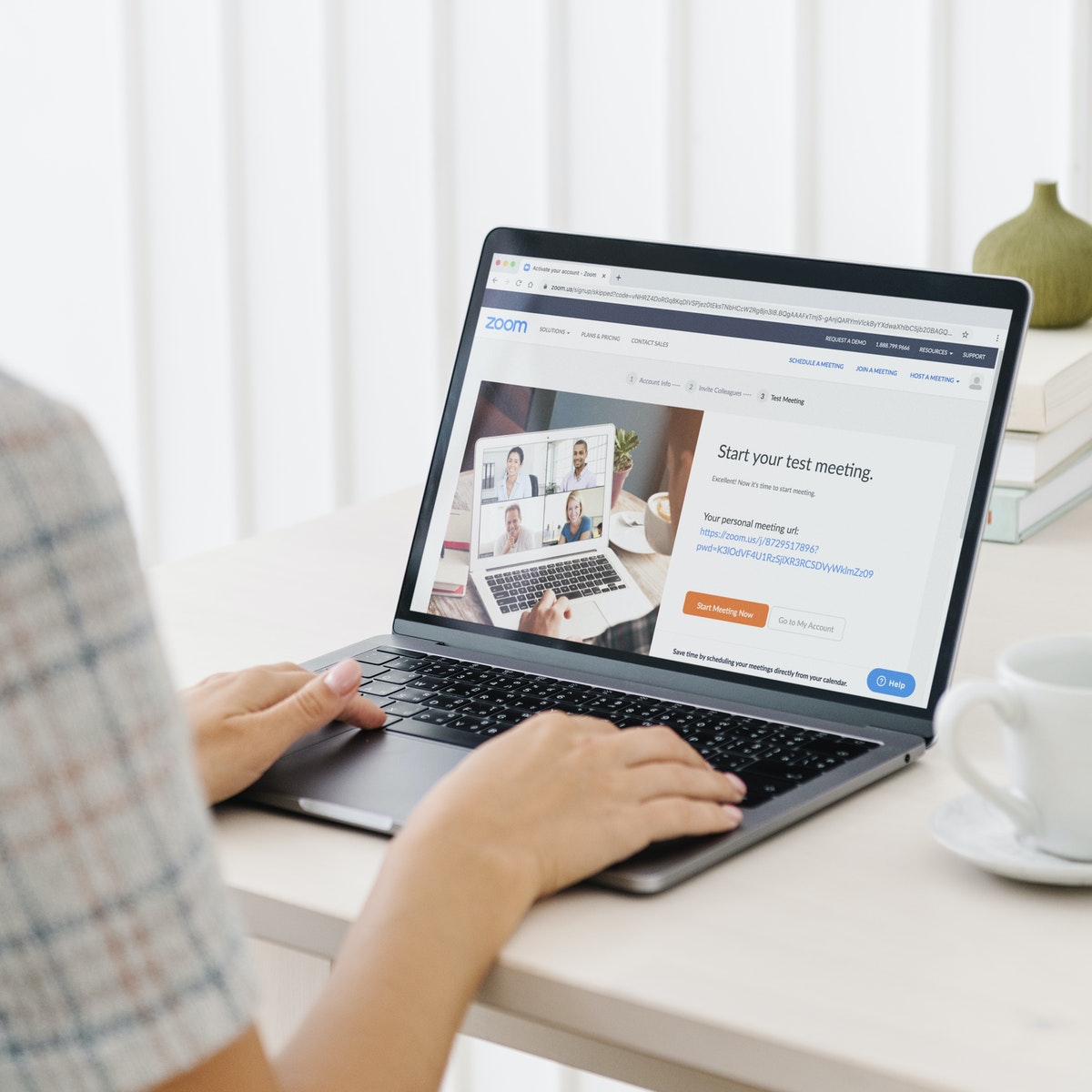 Turn on Your Waiting Room
One of the best ways to secure your meeting is to turn on Zoom's Waiting Room feature. Some Zoom users, like those in education, will have this feature turned on by default. This feature provides a virtual waiting room for your attendees and allows you to admit individual meeting participants into your meeting at your discretion.
Don't Use Personal Meeting ID for Public Meetings
Your Personal Meeting ID (PMI) is the default meeting that launches when you start and ad hoc meeting. Your PMI doesn't change unless you change it yourself, which makes it very useful if people need a way to reach you. But for public meetings, you should always schedule new
meetings with randomly generated meeting IDs. That way, only invited attendees will know how to join your meeting. You can also turn off your PMI when starting an instant meeting in your profile settings.
Require a Password to Join
You can take meeting security even further by requiring a password to join your meetings. This feature can be applied to both your Personal Meeting ID, so only those with the password will be able to reach you, and to newly scheduled meetings.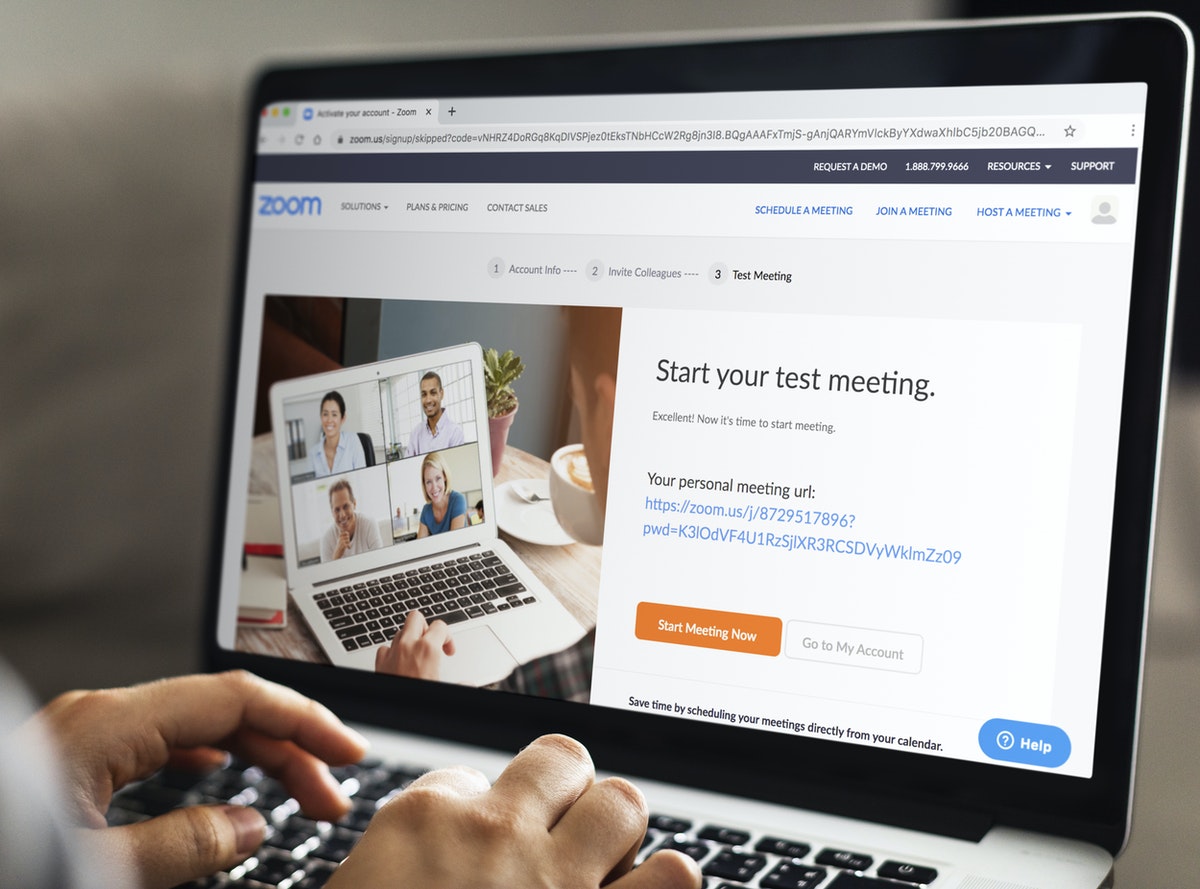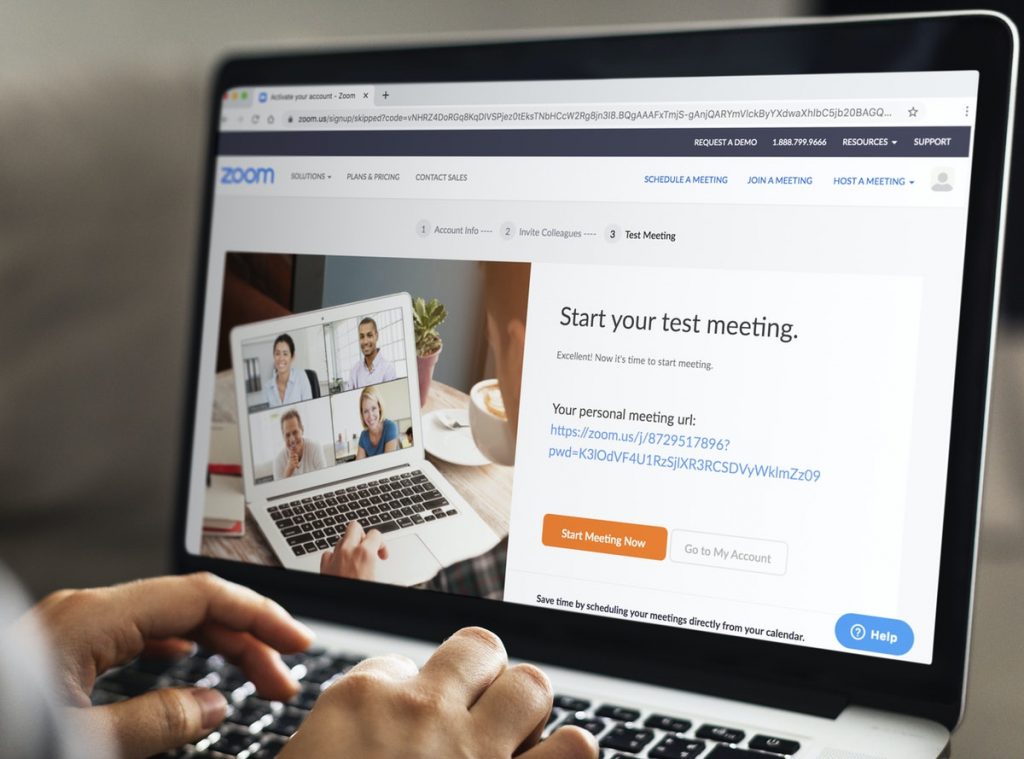 Only Allow Registered or Domain Verified Users
Zoom can also give you peace of mind by letting you know exactly who will be attending your meeting. When scheduling a meeting, you can require attendees to register with their e-mail, name, and custom questions. You can even customize your registration page with a banner and logo. By default, Zoom also restricts participants to those who are logged into Zoom, and you can even restrict it to Zoom users who's email address uses a certain domain.
Control Screen Sharing
Allowing participants to screen share in a meeting can be a great way to collaborate, but that can also leave you open to unwanted interruptions during larger meetings.Zoom gives you the ability to determine if you want other participants in the meeting to be able to share their screens, or if you want to be the only one with that ability. You can easily toggle this feature on and off from the screen sharing menu, as well as the security menu.
Lock the Meeting
Once all your attendees have arrived, you can easily lock your meeting from the security menu, preventing any additional attendees from joining.
Bijay Pokharel
Bijay Pokharel is the creator and owner of Abijita.com. He is a freelance technology writer focusing on all things pertaining to Cyber Security. The topics he writes about include malware, vulnerabilities, exploits, internet defense, women's safety and privacy, as well as research and innovation in information security. He is a tech enthusiast, keen learner, rational and cool person in his professional activities and challenges.
Related posts