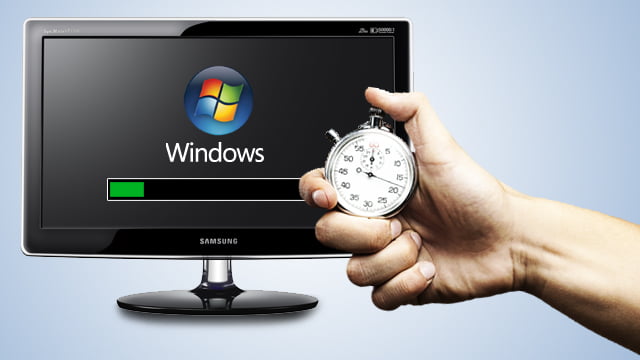 9 Ways To Make Your Older Laptop faster
Bijay Pokharel, December 31, 2017
0
6 min

read
One of life's great pleasures is un-boxing a brand-new PC or laptop. Whether you use your computer just once in a while or you're on it all day long, a new computer is all about speed. You won't have tons of photos, videos, files or software programs bogging you down. So, even before you first plug in your new device, you're already daydreaming about blazing speeds to download media files, retrieve documents, watch videos, chat with your children and grand-kids, or spend endless hours on Facebook and other sites.
But you know that excitement won't last long. Before you know it, your computer is back to freezing, slowing down or taking forever to start up. That's because, over time, you're downloading new programs, installing security updates, and adding photos and videos to your collections. Sometimes, you install programs that don't work right or weren't correctly installed. That can all slow down your computer. There's good news, though. You can speed it up, even older computers, with these nine simple steps.Take these one at a time to see if your computer starts working faster. Be careful, though, before you take on No. 9 by yourself. You'll be happy to know the first eight steps are a breeze.
Clear out the junk
This simple step could result in a noticeably faster PC or laptop. You may know that you're constantly adding new files, website histories and so much more to your computer. You can easily clean out that junk, like unused software and broken files, with a freeware like CCleaner. Once you install the program, you can scan your computer for all the programs and files that are slowing it down. Then, automatically clean them out.
Remove desktop programs
How many programs do you use all the time? If it's just one, two or a handful, you shouldn't have unused, or rarely used files and programs sitting on your desktop.Take a look at the icons on your computer screen. If there are any files or programs you don't use, delete them.
Here's how: Right click on the program >> Delete >> Yes.
For files or programs that you use a lot, you can create desktop shortcuts. That can speed up your computer. Right-click on the file or program >> Create shortcut. When you're finished, take a minute to organize your desktop icons. There's no point in having quick access to programs if you can't easily find them.
Note: Before you turn off your computer, check the recycle bin icon on your desktop. Look over the shortcuts and quick access programs you're deleting. Don't delete anything you may want quick access to in the future.
Save photos to the 
You know that photos and videos take up a lot of space on your computer, and slow it down. There's no reason to have loads of images clogging up your computer. These days, there are so many free options to save your photos and videos to the cloud. For instance, you can securely save photos and videos to Google Photos or Amazon Photos. (There are plenty of other cloud-based programs for photo storage, too.) The idea is to delete all those huge files from your computer so you can speed it up. I know, I know. Deleting your precious memories can be scary. So, you may want to print out some of your very favorite photos or save them to a DVD. Or, save them to multiple cloud storage programs.
Bonus: When you save your photos to the cloud, you can access them from almost any internet-connected device.
Defragment
To defrag or not to defrag, that is the question. If you've been using computers for a number of years, you remember defragmenting your computer. Usually, there is a pre-installed defragmenting program on computers. It pulls together and organizes all the bits and pieces of software programs that are scattered around your computer. These days, if you're using a new PC or laptop, you probably don't have to defragment. But if you think your computer is older, or if you can't figure out what's slowing it down, defragment it to see if that helps. If you're using Windows 10: Type "defragment" into your Ask Me Anything taskbar. Open the desktop app called Defragment and Optimize Tools >> click on Optimize.
Remove Malware
Warning: If you're not using any sophisticated anti-virus programs, which are sometimes free, you must install one now.You know the horror stories. You've heard about hackers using malware to steal your ID or drain your bank account.But a lot of times, malware can also slow down your computer. It can be continually running in the background, for instance. Use your anti-virus program to scan for malware and let the program automatically delete any problems it finds.
Note: Make sure to set your anti-virus program to automatically update and to continually monitor for malware.
Repair Windows systems files
You can slow down your own computer without even knowing it. If you do anything like forcing your computer to shut down, or just installing or uninstalling software, you can create errors in your Windows system files.
The SFC /Scannow command will scan all your Windows files and replace and fix any problems.
Note: This could take several minutes, so don't start this until you have spare time.
Here's how: In Windows 10, type "command" into your Ask Me Anything taskbar. Click on Command Prompt, which will open a small black box on your screen. Type this exactly this way: sfc /scannow, with a space in between c and /. It will alert you if SFC /Scannow has fixed any problems. If so, restart your computer.
Turn off visual effects
You may have some visual effects slowing down your computer. You can adjust many of these effects: Start >> Settings >> System >> Display. Click on Advanced Display Settings. You can lower your computer's resolution, for instance, and make other changes.
Check your hardware
Before you run to the store to buy a new PC or laptop, check to see if your hardware is the problem. First, make sure you regularly clean your computer. Turn it off, then wipe it with a damp cloth. Flip your computer over and make sure there isn't dust or dirt clogging its fans and parts.
If you need help identifying hardware problems, run a free program like Free PC Audit. It will let you know which parts on your computer may be causing the slowdown.
Reinstall Windows
Warning: Do not uninstall Windows without exhausting all your other options. This option is a last-ditch effort to speed up your computer since you'll be losing everything on your computer. If you're 100 percent sure you have no other options, or you're an experienced tech expert, follow these steps: In Windows 10's Ask Me Anything taskbar, type "Reset this PC." Click on Get Started and follow the instructions to start Windows from scratch. Follow the above steps to run your old laptops/pc smoother than before.
Bijay Pokharel
Bijay Pokharel is the creator and owner of Abijita.com. He is a freelance technology writer focusing on all things pertaining to Cyber Security. The topics he writes about include malware, vulnerabilities, exploits, internet defense, women's safety and privacy, as well as research and innovation in information security. He is a tech enthusiast, keen learner, rational and cool person in his professional activities and challenges.
Related posts