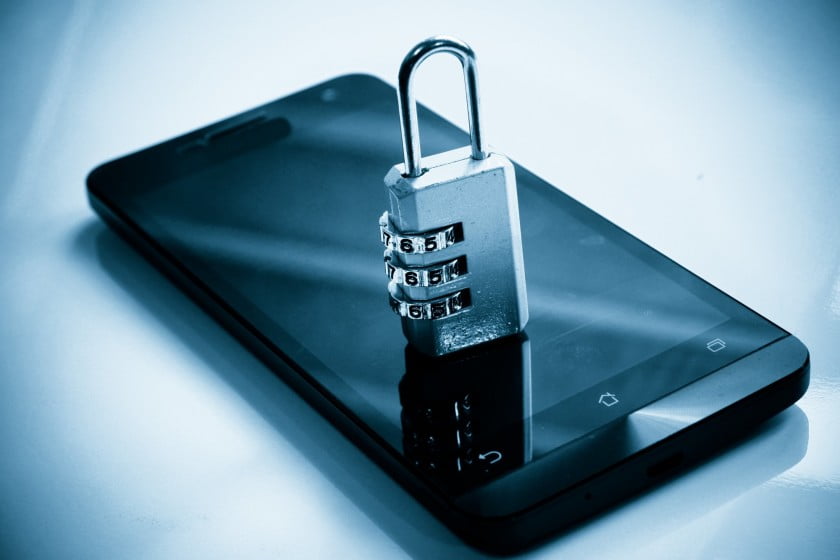 8 Great Android Apps That Protects Your Privacy & Security
Bijay Pokharel, December 29, 2017
0
7 min

read
There are over 1.43 million apps on the Google Play Store, and more than 500 billion downloads. That's a lot of apps, but which are the best for protecting your device and staying safe? Android is one of the most open and customizable mobile operating systems, but that can leave it vulnerable to security issues, especially when we carry around so much of our personal information on our devices. While there are built-in settings you can change to better protect your device , let's take a look at some of the best apps which protects your privacy and security.
Hushed
I know it's unusual these days to actually use our smartphones as phones, but sometimes it's necessary. How many times though have you had to give away your phone number, only to end up on the receiving end of cold callers?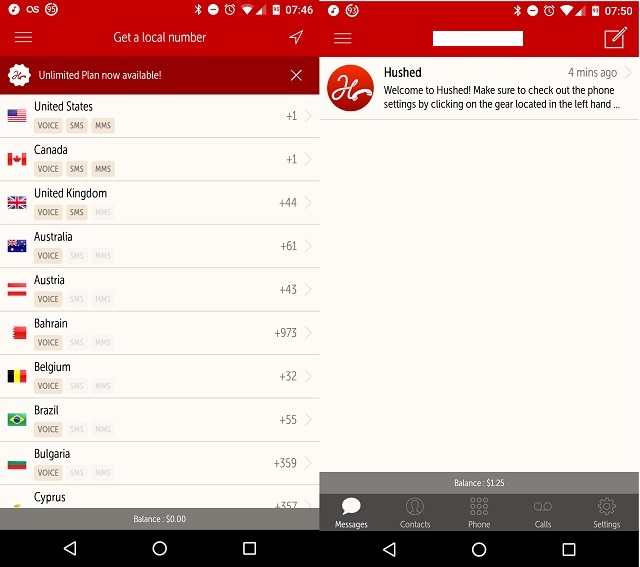 You can prevent this by using Hushed, an app that allows you to create burner — or temporary – phone numbers. This means that if you need to fill in a marketer's form, or give out your phone number to a buyer on craigslist, you can do so without fear of spam or harassment on your real phone number.And the best part? If you do end up with a load of nuisance calls, you can just delete the number and create a new one.
Download: Hushed (Free) on the Google Play Store
NordVPN
A Virtual Private Network (VPN) allows you to browse the web without giving away who you are or where you are from — information easily gleaned from your IP address, as well as all your browsing habits.Using a VPN minimizes the amount of data that 3rd parties can collect about you, and it protects your privacy even from your own Internet Service Provider.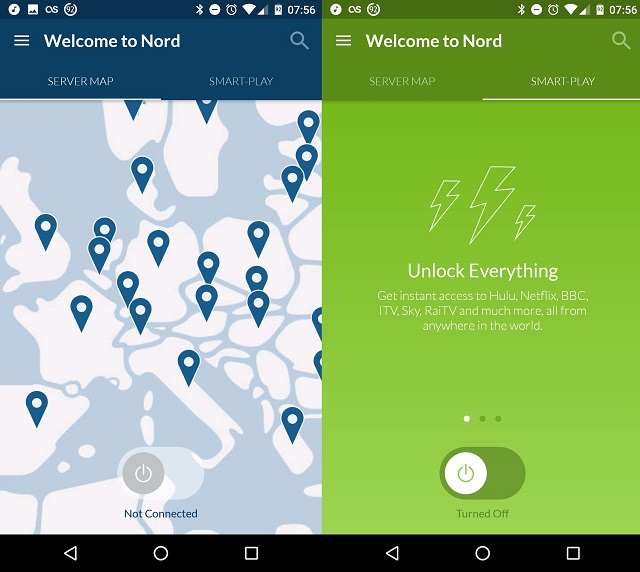 One of our favorite VPNs is NordVPN because it takes your privacy seriously by not logging browsing data. Plus, it's multi-platform and just recently launched on Android after a public beta.The Best VPN Services The Best VPN ServicesWe've compiled a list of what we consider to be the best Virtual Private Network (VPN) service providers, grouped by premium, free, and torrent-friendly. NordVPN allows you to connect to 548 servers in 49 countries to anonymize your browsing. One of its best features though is "Smart-Play", a connection to a specific server that allows you to use streaming services with a reliable and fast connection.
Download: NordVPN (Free, subscription required) on the Google Play Store
DuckDuckGo
Google is almost without a doubt the most popular search engine, with people even using "to google" as a generic term for searching the web. This position is further reinforced by its status as the default search engine on Android, especially if you are using the Google Now launcher.Get the Stock Android Experience on Any Phone Without Root Get the Stock Android Experience on Any Phone Without RootA lot of Android devices have very customized interfaces, but you can get a stock Android look without even rooting your device! While this convenient access to the world's largest search engine is useful, it may not be best for your privacy, considering the amount of data the search giant holds about you and your search habits.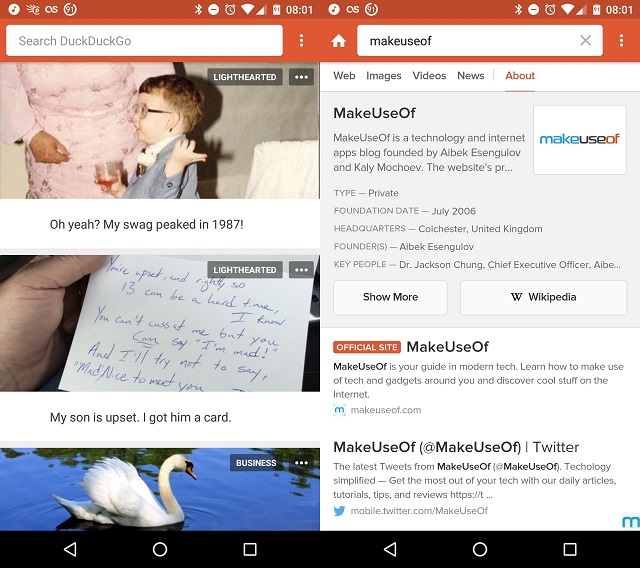 But if you want to protect yourself from Google's prying eyes, there are alternatives. Take DuckDuckGo for example, which doesn't record or track any data about your searches.While you can always navigate to the DuckDuckGo website, they do have an Android app that you can use for searches, and a more private browsing experience. The app also has a search bar widget that you can add to your homescreen for quick access.
Download: DuckDuckGo (Free) on the Google Play Store
Telegram
In a post-Snowden world more and more people are aware of the ways that various organisations are trying to snoop on your activities, and encryption is the main tool in protecting your privacy. Telegram packs a huge amount of privacy focused features into its messaging client. Not only is the entire service encrypted, but it even features "Secret Chats" which are end-to-end encrypted so that only you and your recipient can ever see your message.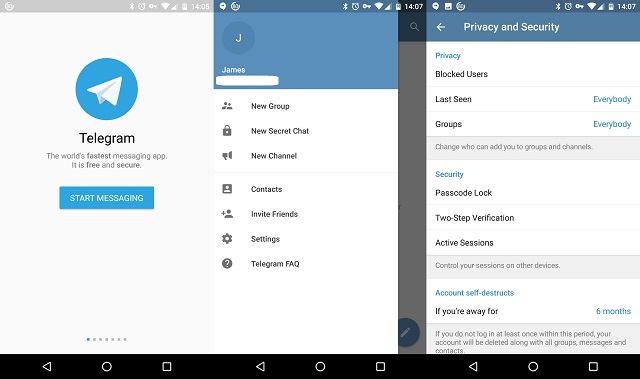 Telegram is a multi-platform messenger app which makes it stand out from a lot of the mobile-only offerings from competitors. It also includes a Snapchat-style self-destruct messaging feature for temporary and secure messaging. As Telegram is privately-funded, the app is provided for free, as well as being completely ad-free, meaning no 3rd-party tracking in sight.
Download: Telegram (free) on the Google Play Store
ProtonMail
It has been 45 years since the first email was sent, and collectively we now send over 1 billion emails every day, and it is still one of the most common methods for communicating sensitive information. With that in mind it's surprising how few email providers have enabled secure messaging features.
ProtonMail aims to fix this issue with an easy-to-use and well-designed encrypted email client. It has been favourably compared to Gmail since its launch in 2013 for its simplicity. The service is located in Switzerland for its strong privacy laws, is open source so that security experts can inspect its claims, and it receives a credibility boost from being founded by a group from MIT and CERN.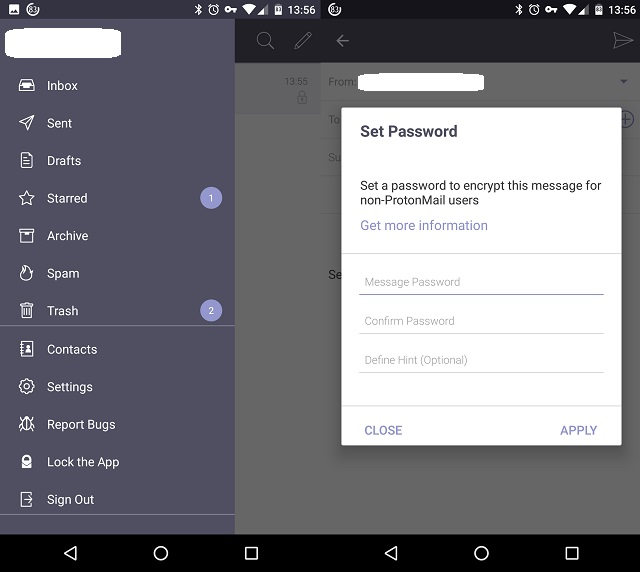 When emailing fellow ProtonMail users, the messages are end-to-end encrypted making them totally unreadable to outsiders. Although they are aware that there are a lot of people who aren't using encrypted email clients, so they have even built a feature which allows you to password protect your email when sending a message to someone who doesn't use the service.
Download: ProtonMail (free) on the Google Play Store
LastPass
Passwords are overwhelming — we have too many and we are frequently forced into using bizarre combinations of symbols, numbers, and capitals which make them even harder to remember. So we end up using similar, or even the same, passwords on different sites.
When a site gets hacked, the password for all your sites is then unleashed on the web, making your accounts vulnerable to hackers. Being constantly mobile only makes managing your passwords harder as you resort to writing them down or having them on a notes app.Evernote vs. OneNote: Which Note-Taking App Is Right for You? Evernote vs. OneNote: Which Note-Taking App Is Right for You?Evernote and OneNote are amazing note-taking apps. It's hard to pick between the two. We compared everything from interface to note organization to help you choose. What works best for you.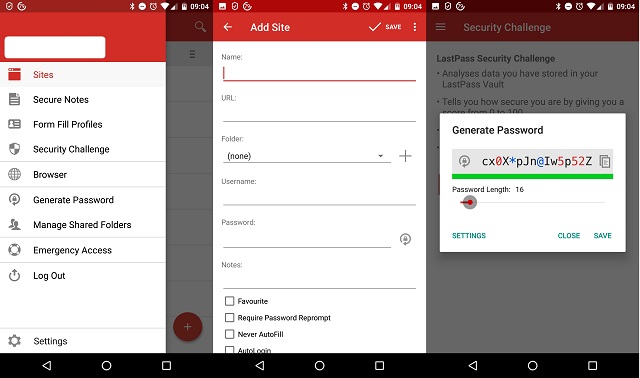 Luckily, LastPass Password Manager is there to help you. You can upload and save all your existing passwords to an encrypted vault. Enabling App Fill allows LastPass to suggest your login information when it detects a password field, giving you quick and secure access to all your passwords. As well as remembering your passwords, it can even generate secure, randomized passwords for you and automatically change passwords.Create Strong Passwords with These 4 Amazing Android Apps Create Strong Passwords with These 4 Amazing Android Apps Coming up with memorable, strong passwords can be difficult — so let an app do it for you!
Download: LastPass Password Manager (Free) on the Google Play Store
AppLock
How many times have you handed your phone to a friend to look at a picture, only to find them aimlessly swiping away through all of your photos and apps? Well, no longer. Install AppLock to lock down your apps either with a PIN, passcode, or fingerprint if your phone supports it.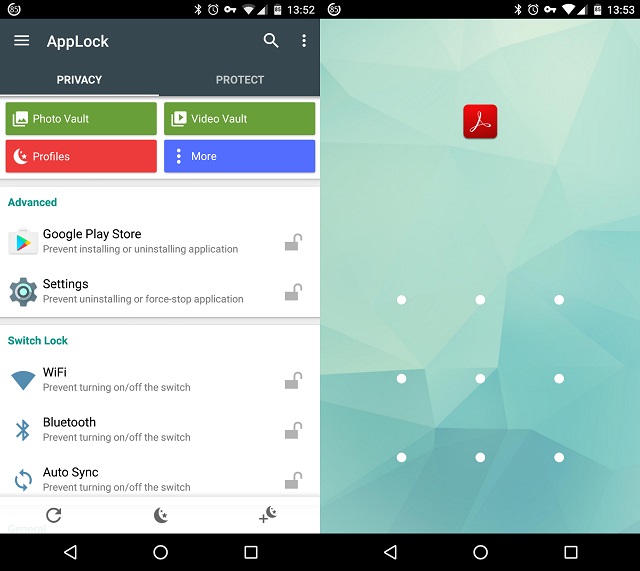 The app has a couple of other great features too in "Photo Vault" and "Video Vault". If you have photos or videos you would rather keep private then you can add these into the vault and it will prevent the files being displayed in your gallery.
Download: AppLock (free) on the Google Play Store
Android Device Manager
You never know when the worst may happen and your phone gets lost or stolen. Before that happens, install and activate Android Device Manager from Google. It allows you to ring, lock, locate, and even erase your device if it ends up permanently out of your reach.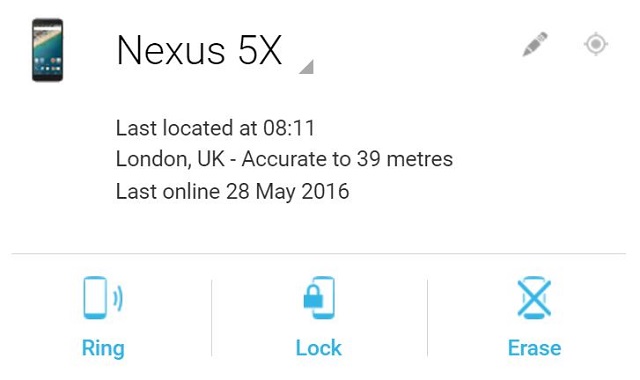 There are a lot of other apps that offer this service, including some all-in-one security products like Kaspersky, but Google's is by far the easiest to set up, and if you lose your device you can even use someone else's Device Manager app in Guest Mode to either locate or erase your device while on the go.
Download: Android Device Manager (Free) on the Google Play Store
Reference & Images from www.makeuseof.com
Bijay Pokharel
Bijay Pokharel is the creator and owner of Abijita.com. He is a freelance technology writer focusing on all things pertaining to Cyber Security. The topics he writes about include malware, vulnerabilities, exploits, internet defense, women's safety and privacy, as well as research and innovation in information security. He is a tech enthusiast, keen learner, rational and cool person in his professional activities and challenges.
Related posts