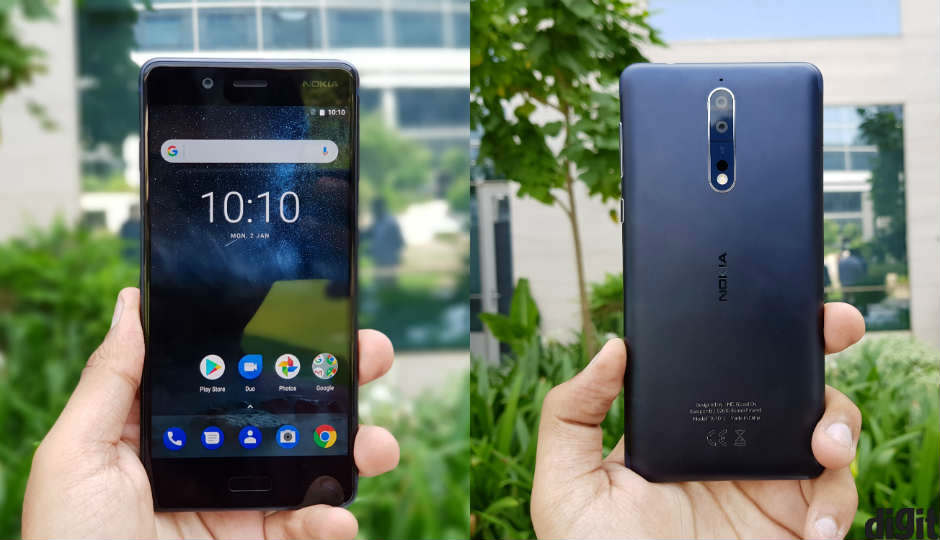 Everything You Need To Know About Google Android P
Bijay Pokharel, February 25, 2018
0
7 min

read
Google is expected to announce the next version of their mobile operating system, Android P, during their I/O developers conference on May 8. However, the first developer preview of Android P will likely be released before then in March. While we wait for DP1 to arrive, the rumors have been flooding in on what Android 9.0 actually has in store for us. Yes, 98.9% of Android users are still waiting on Android 8.0 Oreo, but P, which could mean anything from Pie to Pineapple Cake or Pudding, might be the first major software update to avoid this dreaded fragmentation problem.
Why? Because Google implemented Project Treble into Android Oreo, which is designed to speed up the update process for non-Nexus devices. All phones that launch with Android Oreo or higher will be required to support this feature, which means you could be looking at over-the-air updates in weeks or months and not years like some devices would take.
With that out of the way, let's dive right into the features we could see.
Support for Notches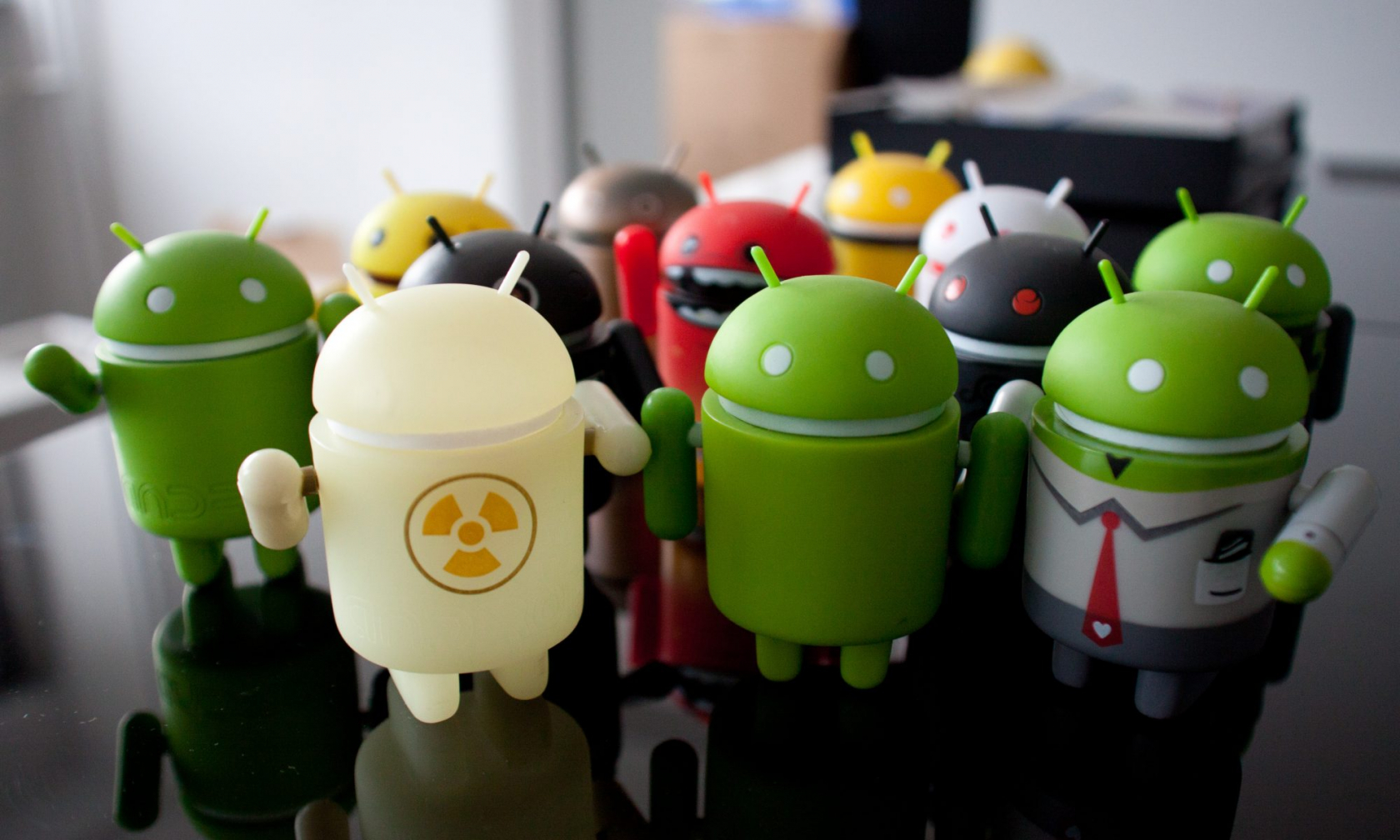 Whether you like or not, it looks like the notch on the iPhone X isn't going away. While we don't know if Apple will keep the trademark design in 2018 lineup, thanks to a report by Bloomberg Technology, we know that Google is anticipating their OEMs will follow the trend. Apparently, Android P will build support for the notch, adjusting the layout to accommodate for phones which decide to include this design.
Currently, the only Android phone with a notch is the Essential PH-1, but it looks like it won't be alone for much longer. Rumors indicate the Huawei P20 Plus will include the notch as well, possibly housing their take on a more secure version of Face ID. However, with Google including support for notches, it means many more phones will utilize a similar layout.
Support for Multiple Screens & Fold-able Displays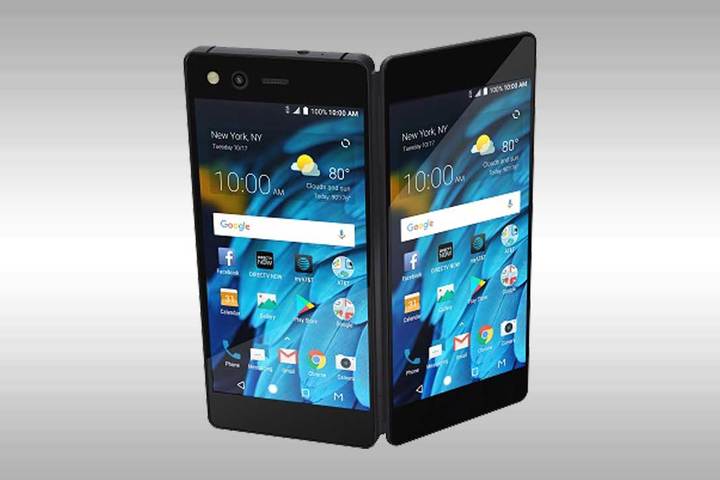 Samsung has been rumored to be working on a folding Android smartphone for years, and other OEMs have been getting creative with their devices, too. This job will become fairly easier since Google is adding in support for multiple displays in Android P. Last year, ZTE released their Axon M which brought back Kyocera Echo's design of dual screens attached by a hinge. While Android in its current state was able to manage this multi-display design, Android P looks to improve support.
System-Wide Dark Mode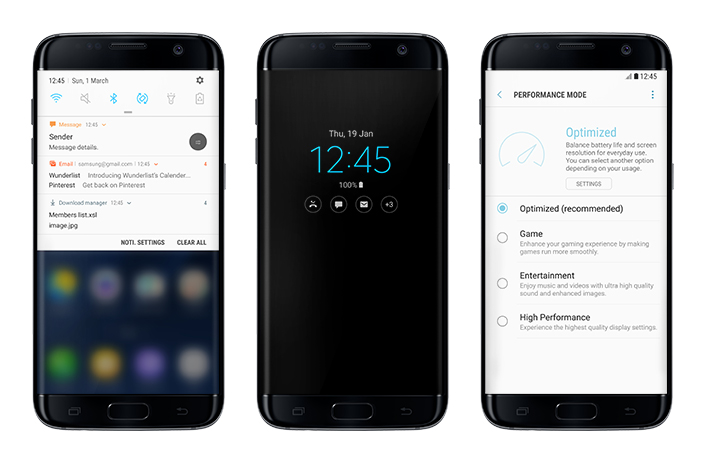 With most flagship Android devices use OLED displays, a common complaint from users has been the lack of a dark mode that converts all menus and settings to a black background. Not only would this save on battery consumption (thanks to how OLED displays show blacks), it's visually pleasing in certain conditions. Back in Nov. 2017, a Google user requested this exact feature. Well, after three months, Google was willing to properly answer the user by confirming that this feature would be included in a future Android release. While this doesn't 100% guarantee inclusion in Android P, the chance is pretty high.
Background Apps Won't Have Mic Access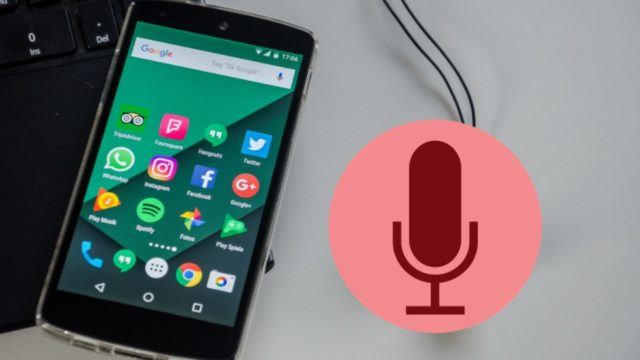 It looks like Android P might actually stand for "privacy," as it appears Google is adding a few features to strengthen user protection. One such protection is preventing idle background apps from using your microphone. While Android Oreo did limited background services, Android P is taking even more steps to ensure that malicious apps don't record your conversation without you knowing. When an app is installed, it is given a UID, a unique identifier which is never modified. When the app, identified using the UID, enters into an idle state, Android's audio system will prevent any access to the microphone to record audio. If an app attempts to gain access, Android will send it empty data.
While Android has introduced protection before for this specific problem (Android 6.0 Marshmallow blocked default microphone permission), this additional measure improves the automated process and better protect its users.
Alert Tone When Your Call Is Being Recorded
Android already supports call recording. However, OEMs rarely enable the feature on their phones because of privacy and legal issues. In cases where phones are able to record calls, Android P will include an alert tone, which reveals to the party being recorded that their conversation will be stored. When Android detects the use of the call recording API, Android will play a fifteen-second tone alerting the recorded user that they are being taped. The inclusion of this tone makes Android's call recording API more in line with some states' two-party consent laws which requires both parties to consent to the recording for the recording to be legal.
Hidden Signal Strength Numbers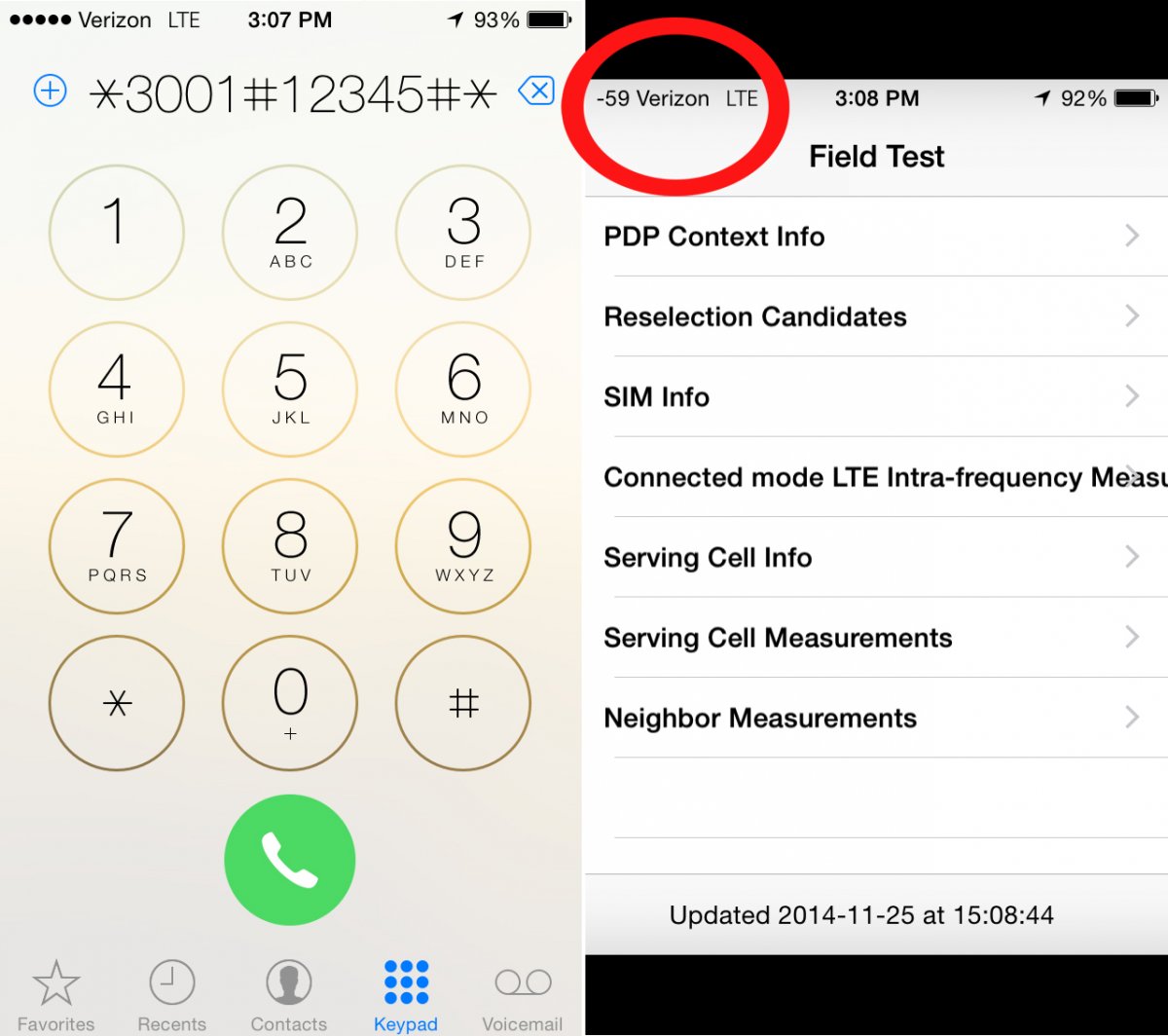 For those of you who like seeing your cellular networks strength in decibel-milliwatts (dBm), you're not going to be happy. Android P will now allow carriers to restrict the numerical value of signal strength. While these numbers aren't typically viewed by average users, they do give more accuracy on your current signal. And this information can help find the cause of poor reception. The only solace in the matter is that this limitation in Android P will be confided to carrier-branded devices so unlocked phones will be unaffected.
Modifiable LTE Signal Bars
If the missing dBm wasn't bad enough, Android P will include the ability to alter how LTE bars are displayed to users. One modification possible is not requiring dBm values to display max signal strength. By allowing carriers to alter this, users could be presented with a disingenuous LTE signal. And unlike the hidden signal strength numbers, this isn't limited to just carrier-branded phones
Screenshot Editing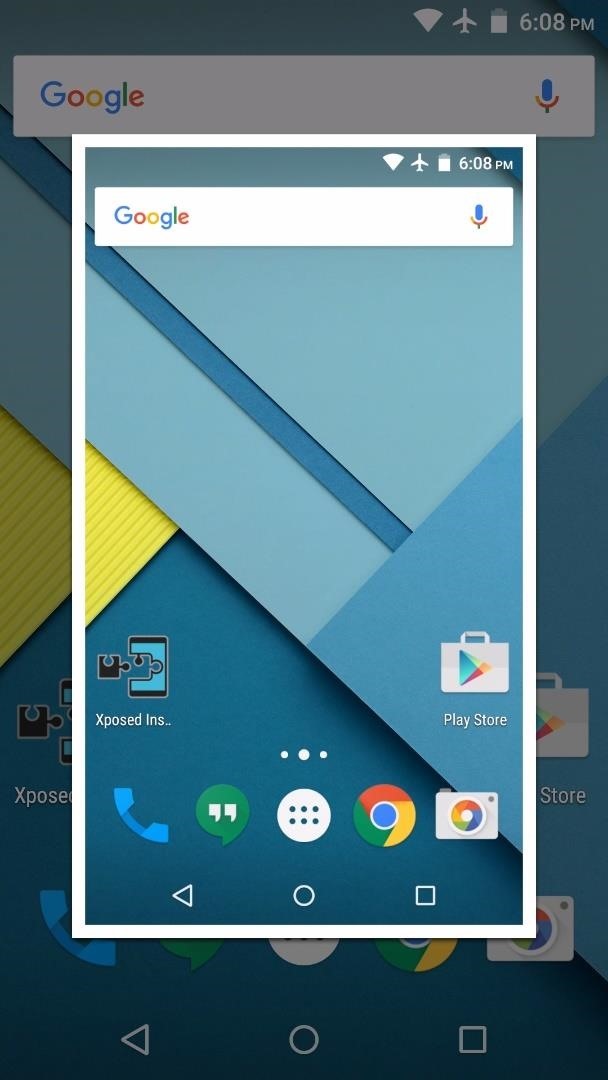 While this rumor is a little weaker than the previous ones, we still believe there is a good chance of its inclusion. Within the latest version of the Google app is a built-in screenshot editor. This feature was also just added to iOS 11, and it is typical of Google (and Apple) to copy each other to prevent being left behind. Therefore, it isn't a stretch to say that this feature will be built into the new version of Android, allowing users to edit system-wide screenshots immediately after taking them.
Smart Reply for All Apps
Just like the screenshot editor, this is another weak rumor based on a recent app addition. The beta version of Google's Reply app shows a small glimpse of a smart reply addition to other messaging apps. With smart reply, machine learning is used to analyze incoming messages and present you with common quick responses. No longer do you need to type out "Yes" or "No" to respond to a message — with smart reply, you just need to choose the generated reply from the list of available options.
With a stronger push forward toward machine learning integration in Android P, look to see smart reply available to all apps and not just Google-built ones.
Is 

That It for Android P Features?
With Android P, it looks Google is focusing on under-the-hood changes which improve the overall experience for the user. While there are rumors of a visual overall, there has been nothing concrete so far. Once we know something for certain, we'll make sure to add it to this list. We have some time before the start of Google I/O on May 8, 2018, so stay tuned to Abijita Foundation for the latest news and rumors about Android P. Are you excited about Android P? What is a feature you hope they include? Let us know in the comment below.
Bijay Pokharel
Bijay Pokharel is the creator and owner of Abijita.com. He is a freelance technology writer focusing on all things pertaining to Cyber Security. The topics he writes about include malware, vulnerabilities, exploits, internet defense, women's safety and privacy, as well as research and innovation in information security. He is a tech enthusiast, keen learner, rational and cool person in his professional activities and challenges.
Related posts