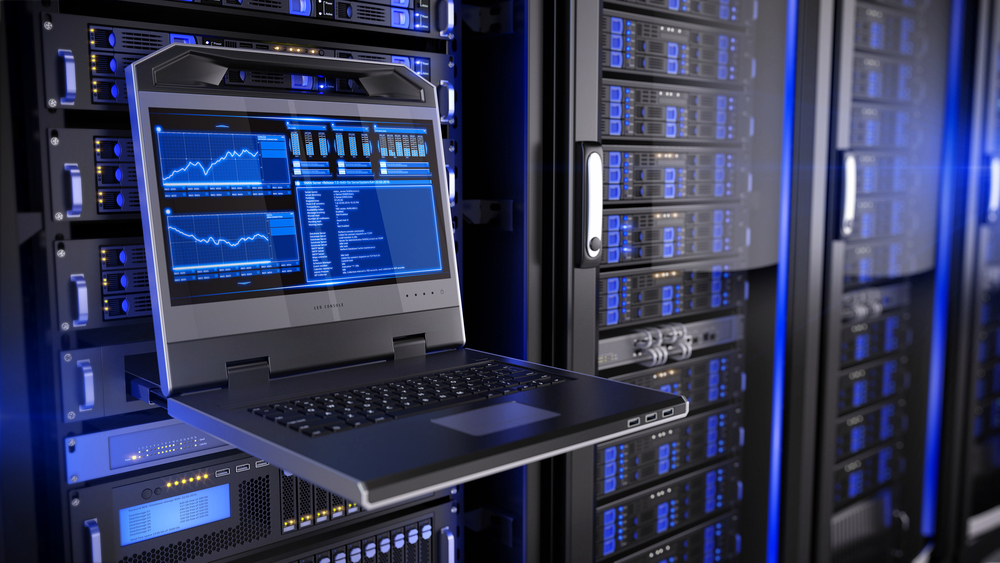 Unlimited Hosting Is Not Actually Unlimited | Here's The Truth!
Bijay Pokharel, April 6, 2019
0
5 min

read
"Unlimited Hosting" refers to web hosting offers that come with unlimited disk storage, data transfer (bandwidth), as well as unlimited addon domain name capacity. In essence, what this means is that these unlimited hosting providers are actually offering you the freedom to host as many websites as you want to at an affordable price (normally below $10/mo). Seriously ? This is the biggest scam ever !
There is so much to think about when you are deciding on what hosting you need and who you want to host with – and there is no shortage of not so great hosting companies, so definitely use the "buyer beware" sentiment when making your decision. Many people get sucked into the "Unlimited Hosting for only $4.99 per month" marketing angle and think – yay, I can get all the hosting I need for just a few dollars a month – sign me up!
But the reality is – unlimited hosting is just a marketing strategy. There is NO SUCH THING AS TRULY UNLIMITED HOSTING. Why Do Hosting Companies Do This – Isn't It Scammy?
Well, in their defense there is virtually no way a host can give anyone truly unlimited hosting at the low costs they offer. There are servers to run, electric bills to pay, employees that do not work for free – they just cannot give away bandwidth and storage for free or for pennies a month. Hosting is a labor intensive and hardware expensive industry – to be able to keep websites secure, running fast and with the most uptime possible – you have to expect to pay a fair value.
If you are hosting an image heavy or video website – these will drain resources quickly, there is no way you can expect any company to host resource heavy websites for $5 a month! Hosting companies are a business – just like we all want to make money, well so do they. Realistically most hosts account for a certain type of website when they offer these unlimited plans and most of their clients will have no problem staying within those guidelines.
If you are a new website owner, a blogger with a small following or a business that may only see several thousand visits a month, unlimited hosting will probably work for you with no issues and you may never go over what the host is estimating you will use. If that is the case you will never see an issue – and for you your hosting will be "unlimited.
I bet most web hosting shoppers have not heard about inodes. It is, after all, almost an abandon topic in web hosting industry as the technical term reveals the secrets behind unlimited hosting offers.
What's an inode, actually?
When a file system is created, data structures that contain information about files are created. Each file has an inode and is identified by an inode number (often referred to as an "i-number" or "inode") in the file system where it resides.
Inodes store information on files such as user and group ownership, access mode (read, write, execute permissions) and type of file. On many file system types the number of inodes available is fixed when the file system is created, giving a maximum number of files the file system can hold. Typically when a file system is created about 1% of it is devoted to inodes.
The term inode usually refers to inodes on block devices that manage regular files, directories, and possibly symbolic links. The concept is particularly important to the recovery of damaged file systems.
In layman's term:
Every time a file is created or uploaded on a server, an inode is created. Simply say, inode is the count of the files on your web hosting account.
Inodes limitation
As said, inodes limitation is an abandon topic that you can hardly get hosting company talked about it. Note that if you are on shared hosting you cannot use more than 250K inodes or your account may be suspended. After the use of 100K inodes your website will no longer be backed up on the server at all. It doesn't matter how much resources that you have used on your hosting plan, they will suck you with their inodes policy and tell you to upgrade to vps hosting.
The problem is that these conditions are rarely stated in the marketing area of the web hosting site. That part of the site keeps telling you that you're getting an unlimited plan. In small print, usually under the Terms of Service (ToS), there will likely be a million and one limitations and house rules.
How Do I Know If An Unlimited Hosting Plan Is Right For Me?
For a large segment of website owners – unlimited hosting may be a perfect option. Personally, we make recommendations on a case by case basis since no 2 websites are alike and each has unique needs that will determine what type of hosting company will work best for them.
If you are in any of the below situations you should be fine on an unlimited hosting plan:
A new blogger
Website has low traffic
Do not offer downloadable products
You are not self-hosting lots of images or videos (embedding from YouTube is fine)
Business website that is just informational
Do not expect to do mass mailings or receive tons of mail through your server
But it is important to understand your website usage and when you may need to move up to a bigger plan to ensure your service is not interrupted.

Bijay Pokharel
Bijay Pokharel is the creator and owner of Abijita.com. He is a freelance technology writer focusing on all things pertaining to Cyber Security. The topics he writes about include malware, vulnerabilities, exploits, internet defense, women's safety and privacy, as well as research and innovation in information security. He is a tech enthusiast, keen learner, rational and cool person in his professional activities and challenges.
Related posts