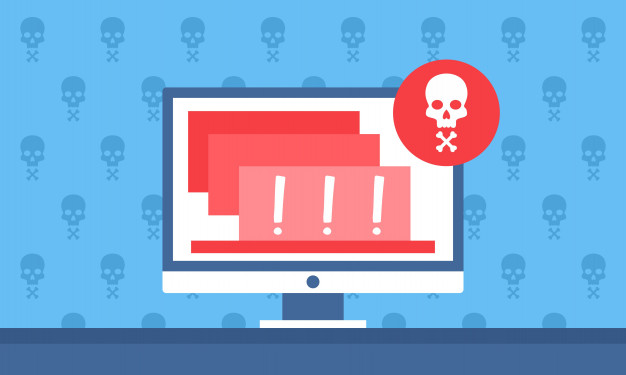 Every website owner should take responsibility for ensuring the safety of its visitors, but unfortunately, some websites just aren't secure. An unsafe website can spread malware, steal your information, send spam, and more. To protect yourself and your personal information, it's important to know that a website takes your safety seriously. Just clicking on a link to a website can get your computer/ device infected with malware.
The link could open a malicious website loaded with malware that gets loaded on to your system. You must have experienced websites that just don't seem to close when you try to. And websites spewing advertisements that display vulgar or inappropriate content. Visiting some websites will scare you that your computer is infected with malware. Here are few thing that determines whether a website is safe to browse or not?
1. Browser Protection
Your browser could be considered as a study defence, and hence always keep it updated. It can be considered as the first line of defence when you do not have an anti spam gateway or any other protection for your mail server. Use a browser such as Google Chrome or Mozilla Firefox that constantly update their browser for better security. Further, they take proactive measures to warn users of malicious websites, and block malicious/ suspicious websites, and block websites that do not have valid SSL certificates. Browsers are free – so use reputable browsers.
Further, browsers contain built-in security tools that can be activated by the user. These tools allow users to perform numerous settings such as disabling Flash content, block popups, control webpage access to camera and microphone.
2. Check the URLs
Do not open links directly from emails, social media messages or text messages. Do not click on the links. And avoid clicking on shortened URLs. If in case you must open them, then first verify their expansion using shortened URL verifying tools.
Next, you must mouse-over the URLs which will display the true and complete URL. There are methods to truncate and display URLs which can fool users into clicking on the link. These links display the address of banks and financial institutions. And if you are not wary you will be redirected to a spoofed website. The fraudulent links also use different fonts – such as alphabet "o"instead of zero, "l" instead of one, etc…,
3. SSL Certificate
SSL certificates serve to provide a secure connection between the website and the user, and as well as to prove the authenticity of the webpage/website. This is an important verification method and browsers display the site information (secure or otherwise) in the address bar. The name of the organization is displayed in green color along with a lock symbol that denotes security. Each browser has a different way of displaying security, and it is important to keep your browsers updated for the latest data on the SSL certificates.
4. Website Malware Scan
When you have to visit a website and you are suspicious about it, then you can perform a website security check to check the website for malware. Popular tools are Comodo Web Inspector which comes equipped with Free Website Malware Scanner, and Google's Safe Browsing tool. These tools display warnings to users when they try to download dangerous files or navigate to dangerous sites.
5. Find their contact information
If finding a website's contact information makes that site seem more trustworthy to you, you're not alone. A survey of website visitors found that 44 percent of respondents will leave a website that lacks a phone number or other contact information. Ideally, a safe website will clearly display an email address, a phone number, a physical address if they have one, return policy if applicable, and social media accounts. These won't necessarily provide protection, but they indicate that there's likely someone you can reach out to if you need assistance.
Look for the signs of these common attacks:
Defacements. This attack is easily spotted: cybercriminals replace a site's content with their name, logo, and/or ideological imagery.
Suspicious pop ups. Be cautious of pop ups that make outlandish claims – they are likely trying to entice you to click and accidentally download malware.
Malvertising. Some malicious ads are easy to catch. They typically appear unprofessional, contain spelling/grammar errors, promote "miracle" cures or celebrity scandals, or feature products that don't match your browsing history. It's important to note that legitimate ads can also be injected with malware, so exercise caution when clicking.
Phishing kits. Phishing kits are websites that imitate commonly visited sites, like banking websites, in order to trick users into handing over sensitive information. They may appear legitimate, but spelling and grammar errors will give them away.
Malicious redirects. If you type in a URL and are redirected to another site – especially one that looks suspicious – you have been affected by a malicious redirect. They are often used in conjunction with phishing kits.
SEO spam. The appearance of unusual links on a site, often in the comments section, is a sure sign of SEO spam.
Search engine warnings. Some popular search engines will scan websites for malware, and place a warning on that site if it is definitely infected with malware.
It's unfortunate that not every website is trustworthy and secure, but don't let that keep you from going online – just do it safely! Simply being able to recognize a safe website can go a long way to help protect your personal data. A legitimate trust seal, "https," a privacy policy, and contact information are all good signs that a website is safe!
Bijay Pokharel
Bijay Pokharel is the creator and owner of Abijita.com. He is a freelance technology writer focusing on all things pertaining to Cyber Security. The topics he writes about include malware, vulnerabilities, exploits, internet defense, women's safety and privacy, as well as research and innovation in information security. He is a tech enthusiast, keen learner, rational and cool person in his professional activities and challenges.
Related posts