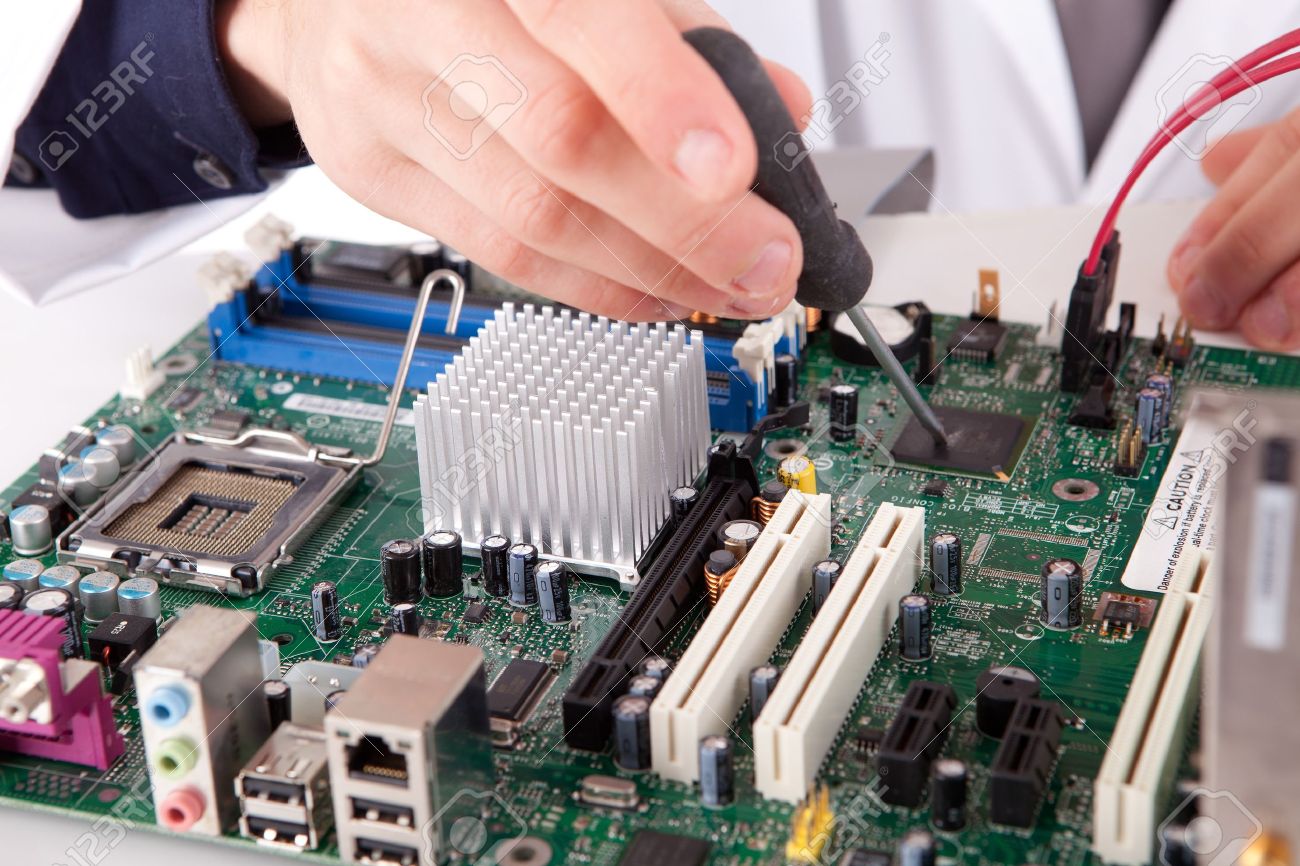 Have you tired of paying a lot of money to put your PC into a stable condition ? Well, you are in a right place and if you are reading this then probably you have spend a lot of money to repair/maintenance of your PC. There are basically a few things that you can consider yourself and make your PC fresh and faster. Here are few tips that you can follow to service your own Computer.
Remove Viruses and Malware
Many people still wrestle with infected Windows PCs. If your computer is infected and isn't working properly, you don't have to pay someone else to fix it. You can use Antivirus software to scan your computer and if any malware detects then it will remove automatically.  To find an antivirus product that actually offers good protection, consult an antivirus test website and see how your antivirus of choice stacks up. If you don't feel like doing all that research yourself, luckily we've done it for you.
Kaspersky and Bitdefender consistently rank in the top of both the AV-Test and AV-Comparatives rankings, and we've used both products with good results. They aren't free, but most of the free antivirus out there is bundling extra nonsense or trying to redirect your search engine to their "secure" solution that isn't really secure and just shows you more ads or spies on your shopping habits. For a really deep infection, a good repair place may dig through your aut ostart entries and registry by hand and manually remove malware that isn't being caught by tools. However, this can be time-consuming – and if the computer is already so infected, there's no guarantee all the malware will be removed. In cases like this, they'll often just reinstall Windows. You can do that yourself, too.
Reinstall the Operating System
Some people think that computers become slower over time and eventually need to be replaced – it's sad, but true. Other people may take the computer to a repair place when it starts slowing down. When dealing with a computer that's become bogged down by startup programs and toolbars, a simple Windows reinstall is often the fastest, easiest solution. This can also help if you're experiencing other problems with your computer, such as file corruption or weird errors. While it's often possible to troubleshoot these things by replacing corrupted files and bad drivers, it's usually faster to just reset Windows back to its factory state.
Most new computers come with factory restore partitions, which you can access by pressing the correct key during the boot process (check your computer's manual). You may also have CDs or DVDs you can restore your computer from. If you installed Windows yourself, you can use the Windows installation disc. Be sure to back up your important files before doing this. Some places may back up your important files for you, while some may ask you to back them up ahead of time – that's because they'll just be reinstalling Windows for you
Remove Included Bloatware
If you've just purchased a new computer – or reset your old computer back to its factory default state – you'll often find it packed full of useless software. Computer manufacturers are paid to include these programs, which slow your computer down (particularly during the startup process) and clutter your system tray.
Don't fall for it: You don't have to pay a dime to remove these preinstalled programs. There are three ways you can go about doing this:
Use a program like PC Decrapifier. It will automatically scan your computer for bloatware and automatically uninstall it.
Open the Uninstall a program control panel and manually uninstall each piece of bloatware, one-by-one. If you do this on a new computer, be sure not to uninstall any hardware drivers. Everything else should be fair game.
Reinstall Windows. Many geeks like performing a fresh install of Windows on their new computers to start from a clean state. You'll often have to download and install hardware drivers from your computer manufacturer's website after the reinstall.
Build Your Own Computer
If you're in the market for a new desktop computer (you can't really build your own laptop), you don't have to buy a pre-built computer. It's surprisingly easy to build your own computer from components you can order online. This is generally cheaper than building a new computer – you can get better hardware and choose exactly the hardware you want.
Upgrade Your RAM or Hard Drive
Some computer upgrades are particularly simple. Adding new RAM to your computer is a very simple process – as long as you buy the right RAM for your computer, installing it is will be easy (even in many laptops.) You can also upgrade your hard drive (or add a new hard drive) to increase the storage space you have available. This is a bit more complicated, as you'll have to reinstall Windows or move your existing operating system over if you're replacing the original hard drive, but it's not too hard.
RMA Your Computer
If you bought a laptop or pre-assembled desktop computer, you don't need to take it to a repair place if it breaks. If it's still under warranty, you can contact the manufacturer to RMA the computer and have them repair it. RMA stands for "return merchandise authorization" – you'll need to tell the manufacturer's service department your problem and receive an RMA number before mailing it to their service center. If you built your own computer from scratch, it can get a bit more complicated here – you'll need to pin down which component is defective and RMA that component alone.For information on RMA'ing your hardware if it breaks, consult your computer's warranty documentation. You can also visit your computer manufacturer's support website online.
Recover Deleted Files
If you've accidentally deleted an important file, you'll be happy to know that it may be possible to recover it. This is because deleted files aren't actually erased immediately. If you need in-depth forensic data recovery of critical business documents, you might want to contact a professional for that. This is an expensive service, so unless it's extremely important data, you may as well just try doing it yourself.
These are the few thing that you can take care of yourself to put your PC into a stable condition. If you have any issue regarding this then feel free to write down in the comment box below.
Bijay Pokharel
Bijay Pokharel is the creator and owner of Abijita.com. He is a freelance technology writer focusing on all things pertaining to Cyber Security. The topics he writes about include malware, vulnerabilities, exploits, internet defense, women's safety and privacy, as well as research and innovation in information security. He is a tech enthusiast, keen learner, rational and cool person in his professional activities and challenges.
Related posts