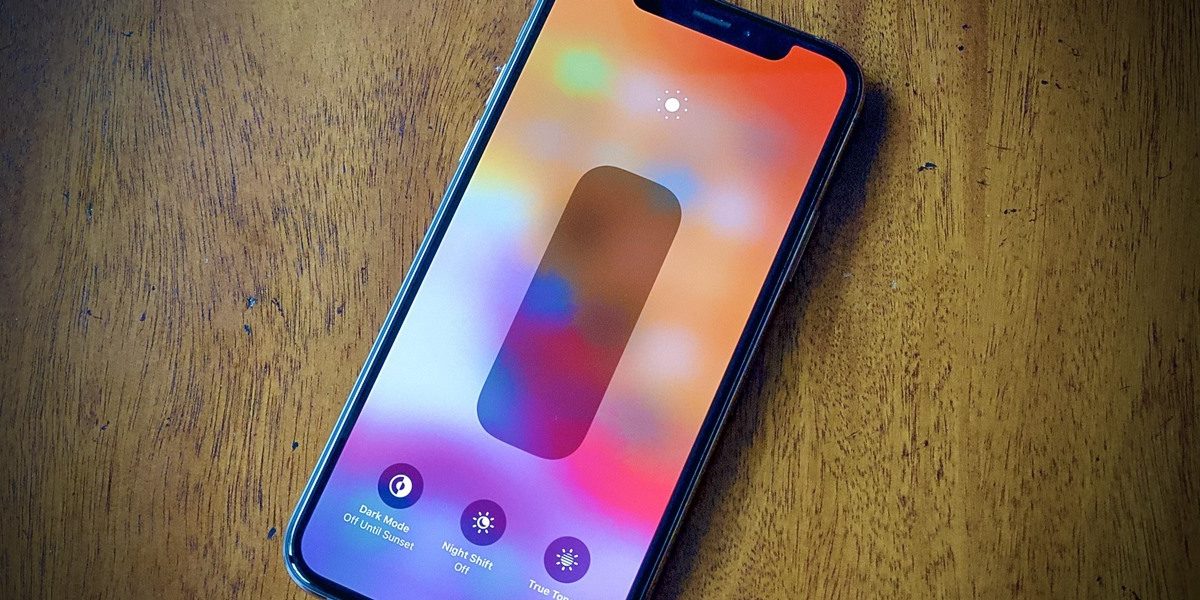 What Is Reduce White Point In iPhone And How To Use it
Bijay Pokharel, June 21, 2020
0
2 min

read
Even with your iPhone's brightness slider down all the way, your display will probably still be too bright at night with all the lights dimmed or turned off.
You may be fond of the bright colors of your iPhone/iPad screen, but after some time, it may cause eye strain and you will feel uncomfortable.
And the Reduce White Point can help with that. It will reduce the intensity of bright colors to make the screen insipid. In this way, it will become easier for your eyes. Besides iOS 10 and iOS 11, iOS 13/12 also enables users to adjust the intensity of bright colors.
The Reduce White Point was first released with the previous iOS 7.1. You can access it in Accessibility. Many users do not know this setting until others mention it. So what is Reduce White Point?
When you turn on Reduce While Point on iOS 13/12/11/10 devices, the screen will turn pale, so you may wonder: Does it also can save the battery life? The answer is No. It just reduces the uncomfortable glare white colors, which means it doesn't reduce the brightness of display.
This setting lowers the intensity of bright colors on your iPhone's display, which will result in a dimmer image overall. You can use the slider that appears to choose between 25% (the mildest setting) and 100% (the dimmest setting). Here's a how you can use to make your screen even dimmer and prevent strain on those peepers.
Open Settings, tap "Accessibility," then select "Display Accommodations." From there, scroll down and toggle the switch on next to "Reduce White Point."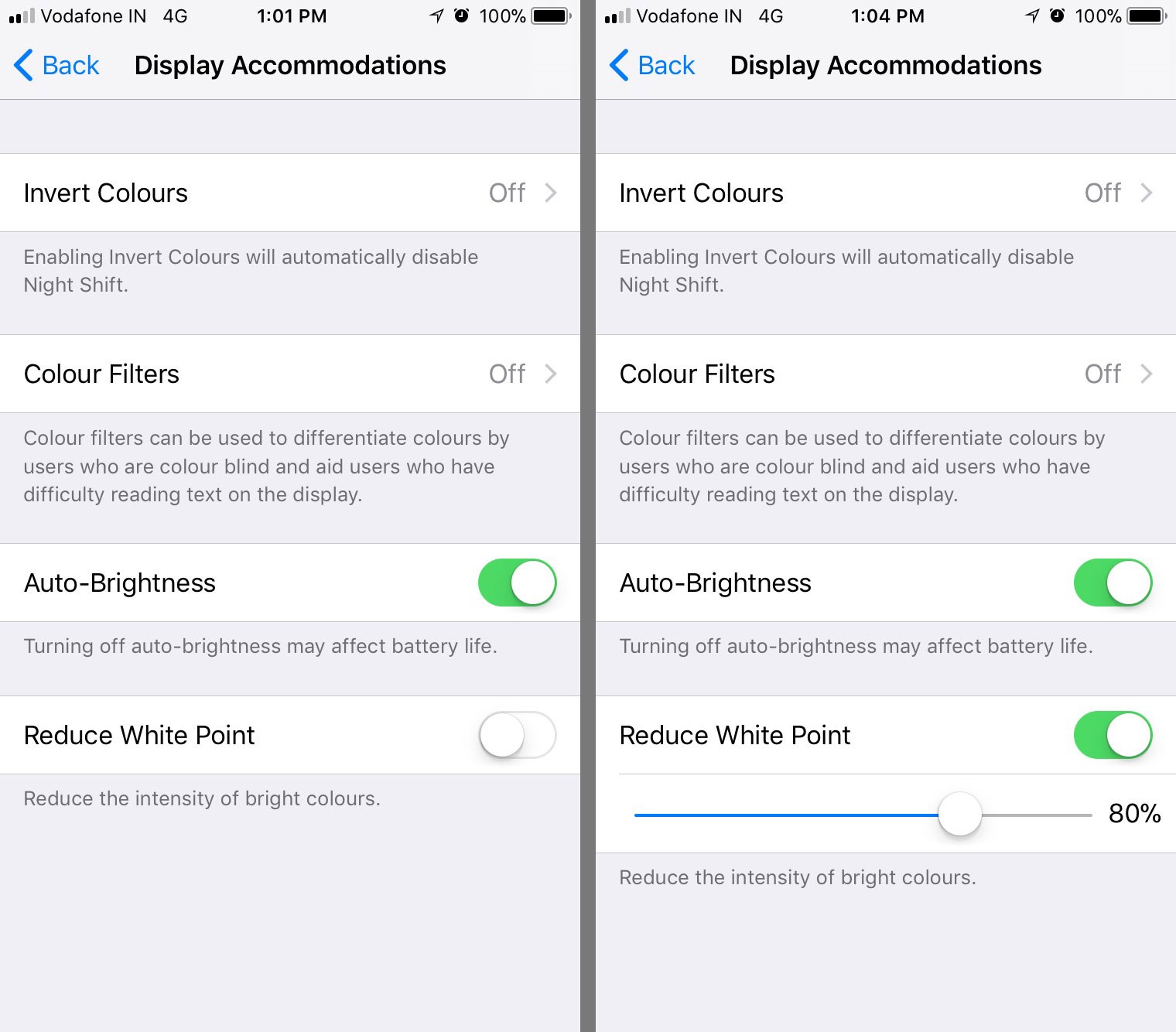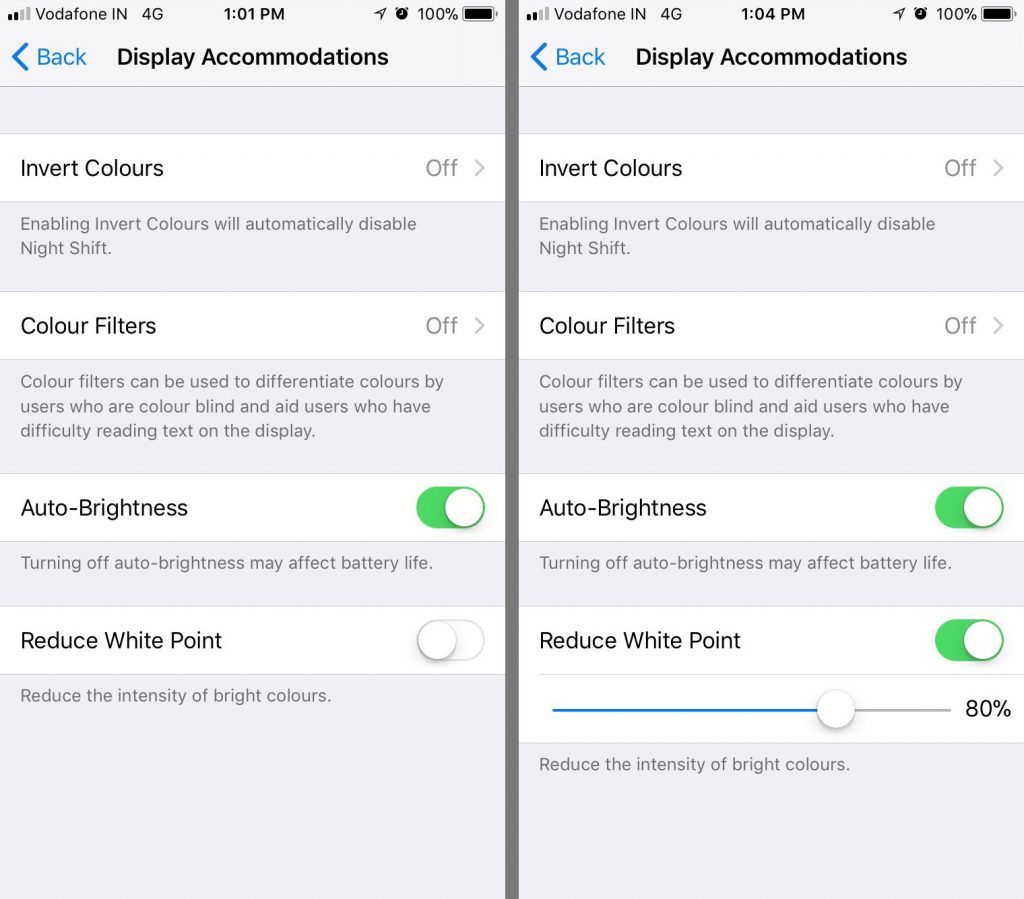 With Reduce White Point at 100% and your brightness slider at zero, your iPhone might just be too dim.
Bijay Pokharel
Bijay Pokharel is the creator and owner of Abijita.com. He is a freelance technology writer focusing on all things pertaining to Cyber Security. The topics he writes about include malware, vulnerabilities, exploits, internet defense, women's safety and privacy, as well as research and innovation in information security. He is a tech enthusiast, keen learner, rational and cool person in his professional activities and challenges.
Related posts