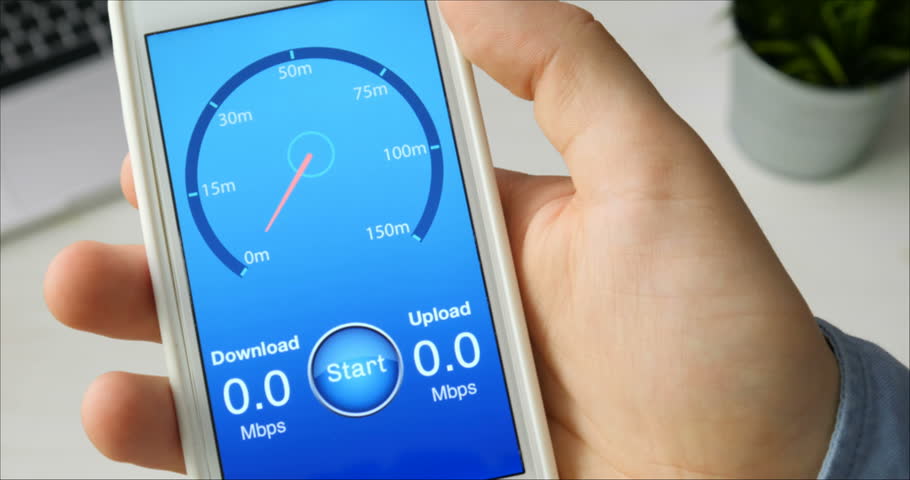 6 Steps To Speed Up Internet on Your Smartphone
Bijay Pokharel, October 30, 2019
0
3 min

read
There's nothing more frustrating than surfing a slow internet connection on your Smartphone. Whether you are uploading a picture on Instagram or googling something, you have to wait a bit longer for the result. In most of the cases this is temporary, caused by your location or a network congestion. However, here are 6 steps that you can try to speed up internet of your smartphone.
Before you start, make sure you're not connected to a WiFi network and that mobile data is turned on. To turn on mobile data, access your quick settings and make sure it is highlighted. You can also go to the regular settings menu and turn it on from there.
Reboot Your Phone
Reboot
Rebooting your device is the best solution to try out because it works more often. Especially if you haven't turned it off for a while, restarting your phone should fix sluggish cellular data speeds.
Download Performance-Boosting Apps
Apps that remove clutter or duplicate files can help keep phones in optimal working condition. There are many performance enhancers out there. Here are three:
Clean Master: includes both phone booster and antivirus. It cleans junk files, notifications, viruses while performing other tasks such as batter and phone boost.
Systweak Android Cleaner: cleans and organizes your phone and can also reduce battery consumption.
DU Speed Booster: cleans up your phone RAM and frees it up from any background app activity. It can also scan your phone for any junk that you can delete with a single click.
Check Network Settings
If you're having consistent trouble with web speeds, your settings may need checking. Go into Settings and find Mobile Network Settings. The precise name of the menu will vary from device to device, so have a look around. You need to make sure that your phone is connected to the correct kind of network and that it hasn't been restricted to 3G only.
Uninstall Unused Apps & Widgets
Most apps and widgets are relatively benign, but some use up a ton of data while they run in the background. A great example is Facebook.
The first step is to remove any widgets from your home screens that you don't use. These are usually the biggest offenders and are easy to ditch. Just tap and hold on the widget and drag it up to the Remove icon at the top of the screen. This will not delete the app from your phone but merely remove the widget from the home screen and make it inactive.
To totally delete an app you need to enter the Applications Menu. From here the procedure can vary from device to device. Sometimes you can just tap and hold, but usually you have to find the menu button and hit either Edit or Delete Apps.
Install an Ad Blocker
Ads can use up a lot of resources–not just processing power, but mobile data as well. Finding a good ad blocking solution on Android is tough, but there is an ad blocking web browser that will keep your web pages ad-free. You can find the AdBlock Browser in the Google Play store. 
Change Locations
Many factors can impact a phone's data connection. These include weather, network congestion, and even solar activity. But tops among these are geography and buildings.
If you're in a remote area, or there are a lot of natural barriers around you such as hills, mountains, and valleys, they can affect your signal.
The same goes for buildings. You could be in the middle of a heavily populated urban area with full bars, then see your signal drop to nothing when you enter certain structures.
Bijay Pokharel
Bijay Pokharel is the creator and owner of Abijita.com. He is a freelance technology writer focusing on all things pertaining to Cyber Security. The topics he writes about include malware, vulnerabilities, exploits, internet defense, women's safety and privacy, as well as research and innovation in information security. He is a tech enthusiast, keen learner, rational and cool person in his professional activities and challenges.
Related posts