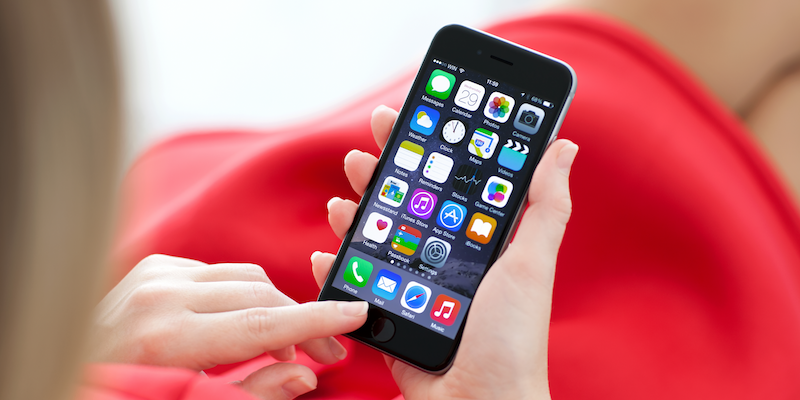 18 Secret iPhone Tips And Hacks That You Didn't Know About (2021)
Bijay Pokharel, January 4, 2021
0
8 min

read
The iPhone is loaded with many great features, but you can make it even more powerful by unlocking the iPhone hacks and tricks hiding in your smartphone. There are hundreds of these secret features from charging the battery faster to taking a hands-free photo. Here, we have gathered 18 secret iPhone tips and hacks you'll wish you knew sooner.
Charge Your Phone Faster With Flight Mode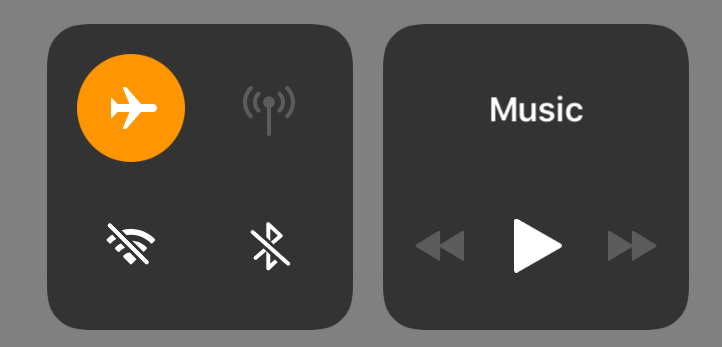 For a faster way to charge your phone, turn on Airplane Mode. Doing so will temporarily pause your phone's background noise (such as random notifications and GPS roaming), which tend to drain the battery as it charges.
Get Water Out of Your iPhone's Speaker with a Simple App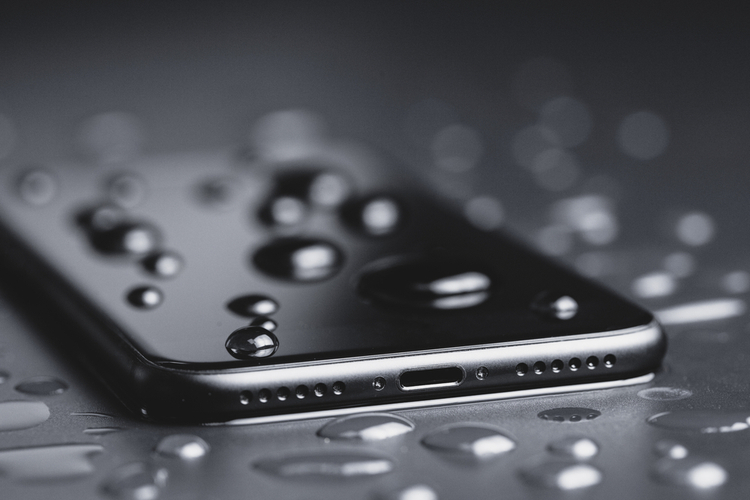 Whether you dropped your iPhone into a toilet or shower, some water will likely become nestled inside its speaker grilles. This causes audio to soften and/or sound muffled, and getting that water out is no easy task. Luckily, there's an app for that.
We're going to use a simple app to play a low-frequency sound that would agitate the water droplets trapped in the water grill enough so that the water can drip out of the iPhone. Power on your iPhone if you have not done it already. Download the Sonic app from the App Store. Once download put the iPhone on a flat surface and open the app. Swipe up and down the app to set a frequency. Ideally, it should be between 100-200 Hz and tap on the 'Play' button.
You will see little drops of water coming out of the speaker grills, let the app run for a few seconds. And then take a clean cloth and wipe the speaker grill. Repeat the process several times unless you see no more water coming out. You can play a audio or a video on your iPhone to confirm if the sounds feels natural then you're done.
Create Custom Vibration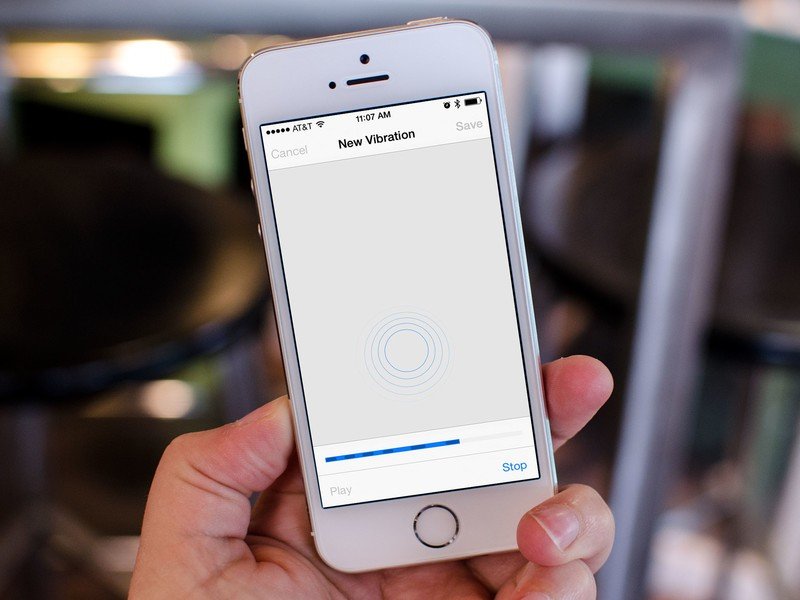 Ever wished you could tell who's calling just by how your phone feels buzzing against your leg? Now you can: In Contacts, select your person of choice and hit Edit. Here you'll see a Vibration option. Selecting this will give you plenty of options, including the Create New Vibration tool. Making your bespoke buzz is as simple as tapping the screen to the beat of your choice.
Correct Siri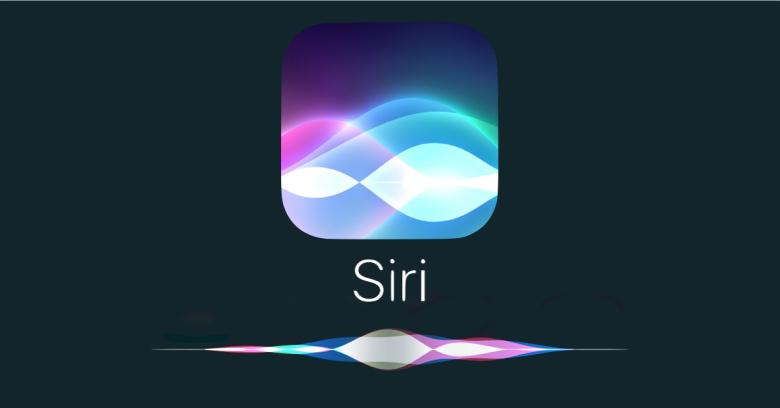 If Siri says something wrong, you can actually correct her. Respond with "That's not how you pronounce…," and Siri will ask for the correct pronunciation. Once you give it to her, she will repeat it back to you to make sure she's got it right.
Set A Timer For Your Music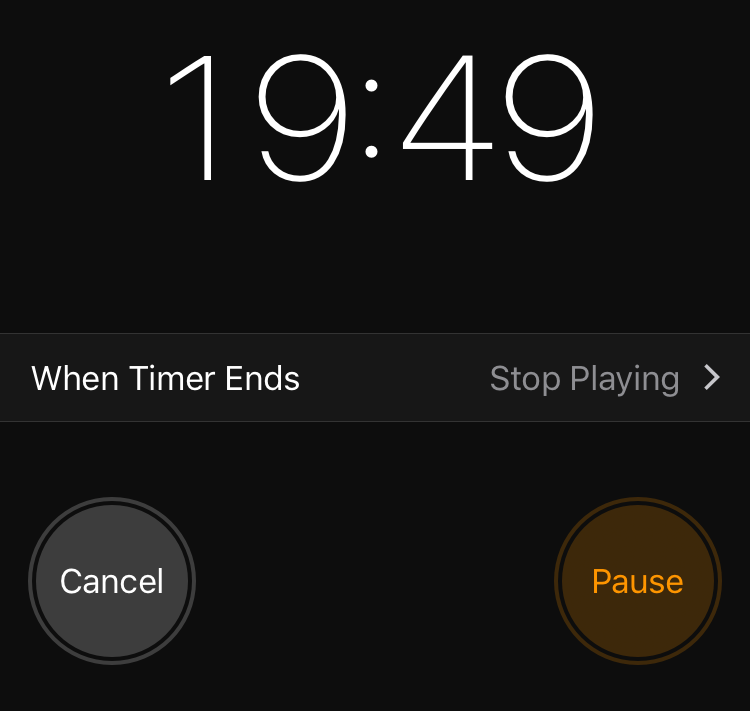 There is a subtle feature in the Clock app that lets you set a timer that will stop any media currently playing on your device, whether it is music or video.
Step 1: Go to the Clock app and select the Timer tab.
Step 2: Tap on "When Timer Ends." This is where you would normally select what ringtone you want the timer to use when the time is up.
Step 3: Scroll all the way to the bottom and select "Stop Playing" and tap "Set" in the upper right corner to confirm.
If you're playing music or a movie on your iPhone, the music or the movie will now stop playing when the time is up.
Unlock the Scientific Calculator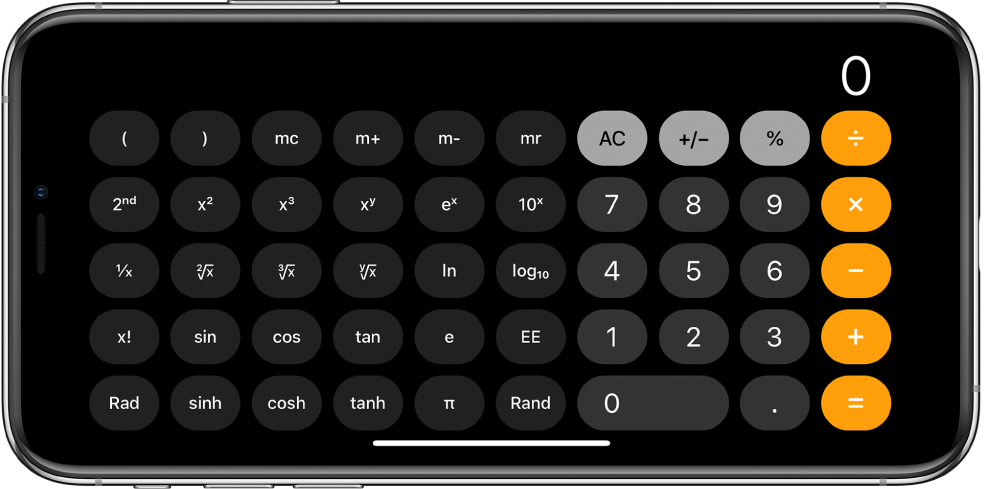 The iPhone and iPod touch includes a built-in calculator app that's easy to use and handy since it goes where ever you take your pocket-size iOS device. That calculator is pretty basic, but it also hides a full-featured scientific calculator, and all it takes to find it is a little twist.
For those of you who haven't found it yet, open Calculator, then rotate your iPhone from portrait to landscape orientation. The app will switch to scientific mode automatically, and you can use it to perform logarithms, square roots, trigonometric calculations, and more advanced math equations. To switch back to the regular calculator, rotate your phone to portrait mode.
If you can't get the scientific calculator to show up, make sure the portrait orientation lock is disabled. On iPhone models with Touch ID, you'll know the screen is locked by its status bar icon, the lock symbol within a circular arrow.
Erase Digits You Just Entered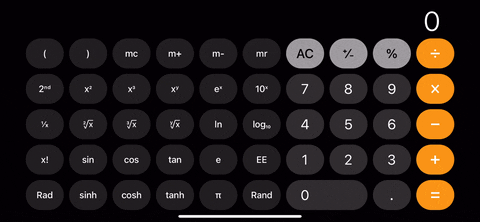 If you type 123 instead of 132, just swipe either left or right on the number field, or really, anywhere above the keys, and the last digit will be deleted. If you need to get rid of two, swipe again.
Take A hands-Free Photo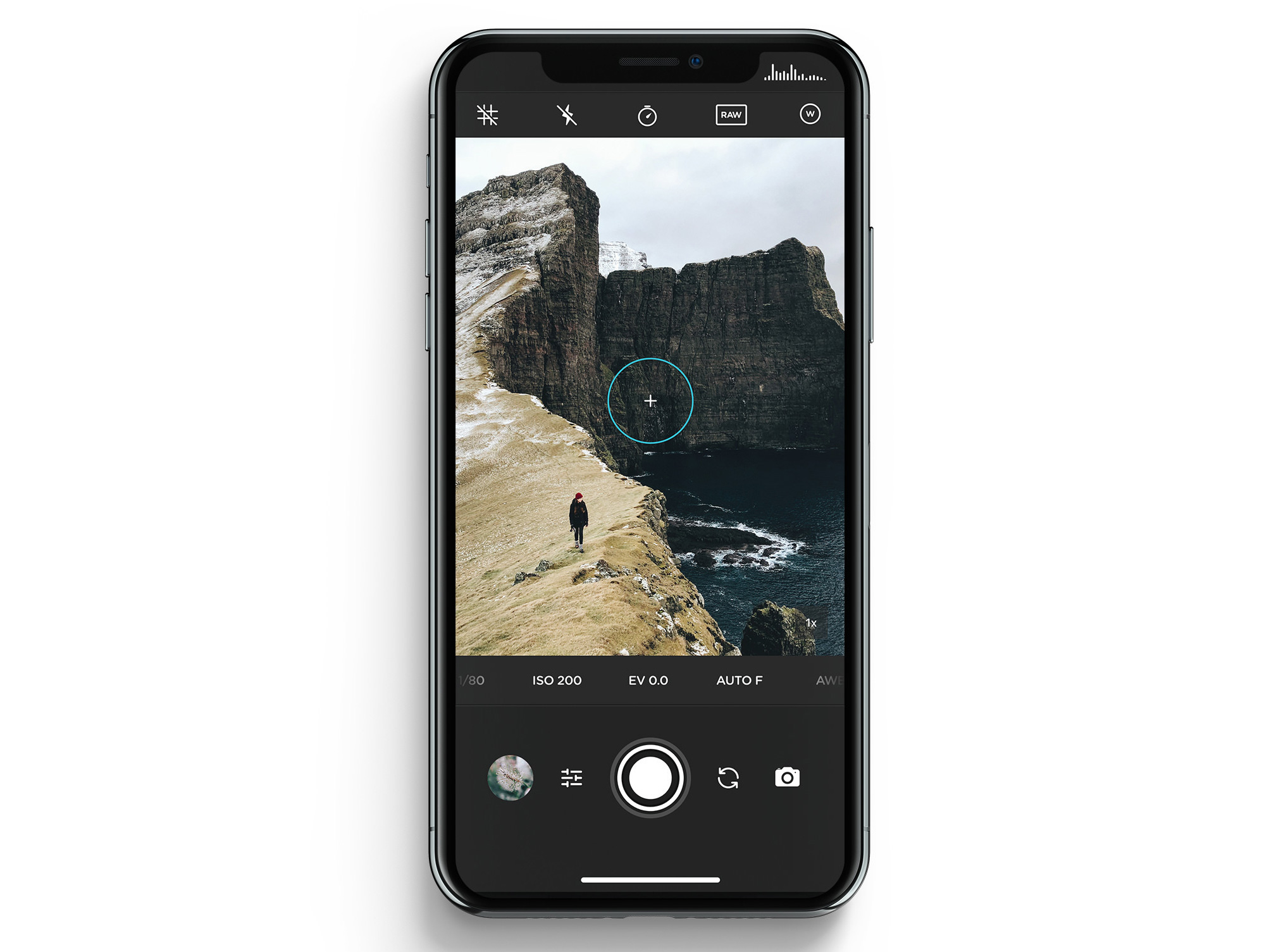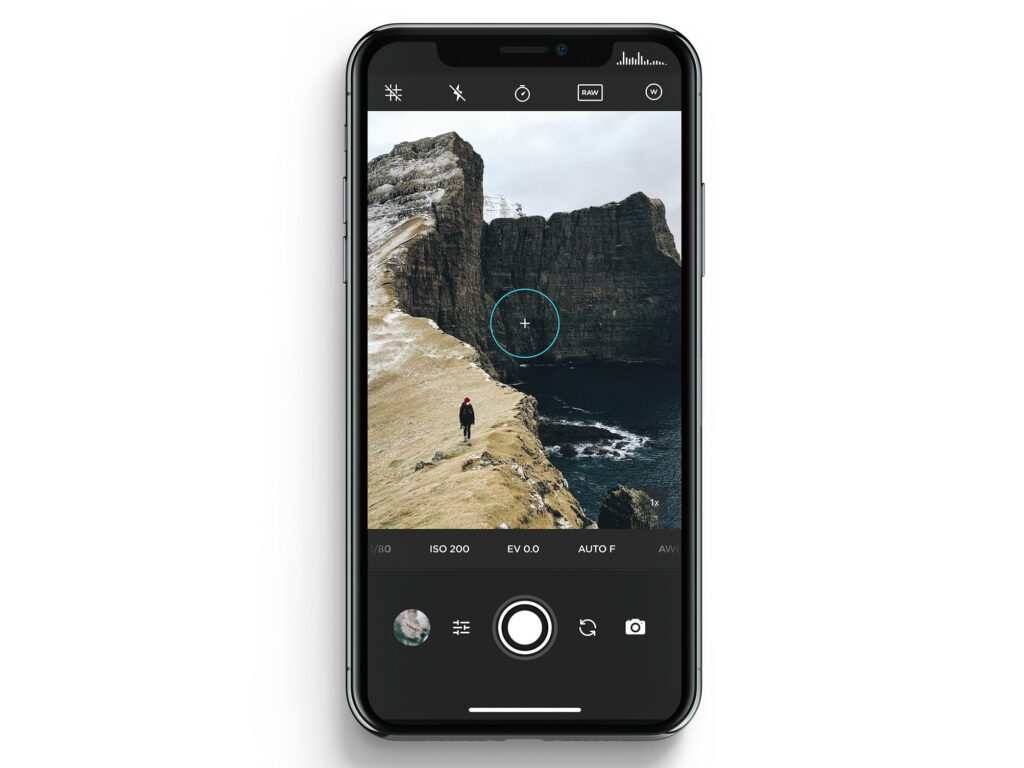 Just plug in a pair of compatible headphones and hit the volume button, and your iPhone will capture the moment.
Lock Your Camera's Focal Point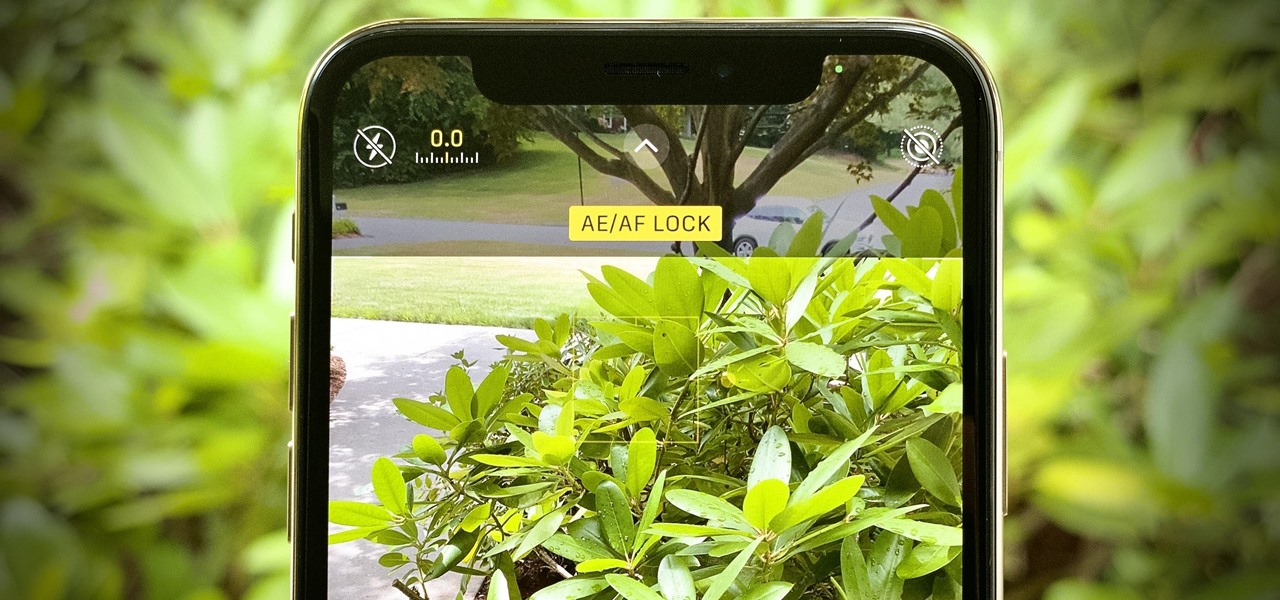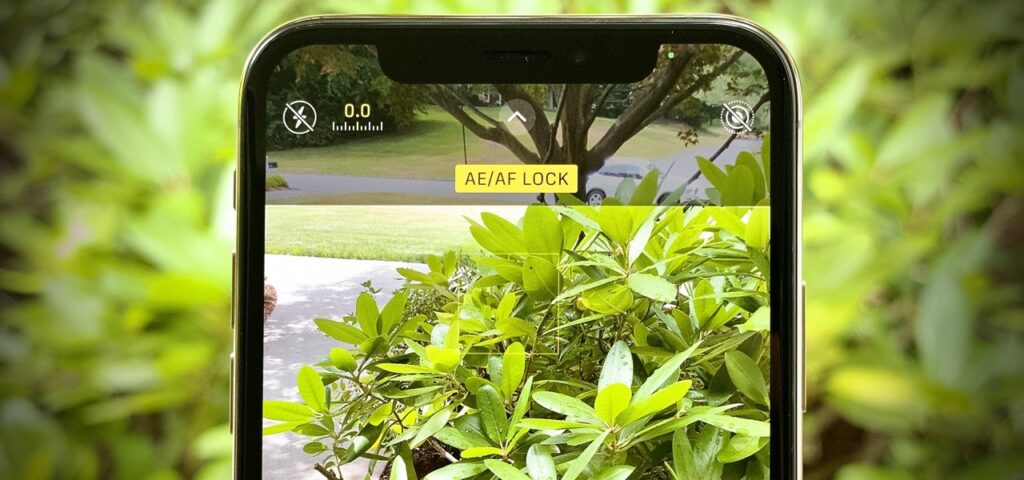 Every time you move the camera after picking a focal point, it disappears. Well, no more. Instead of just tapping the screen, press for a second or two until an 'AF Locked' box pops up. Now you can twist, turn and swing the thing around without losing focus.
Record A Video And Take A Picture At The Same Time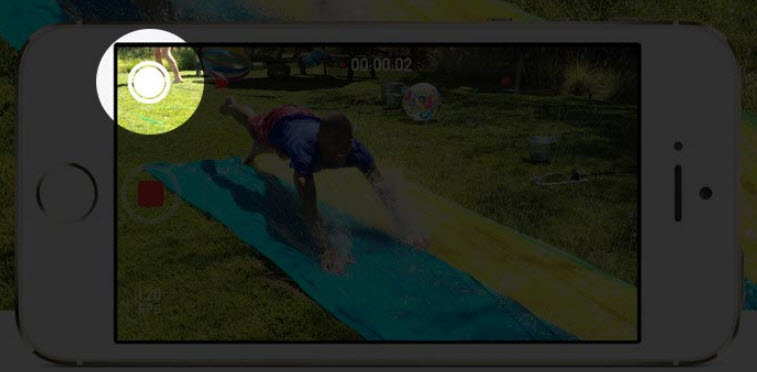 The feature of simultaneous photo and video recording had begun since the coming of iPhone 5. So, iPhone 5 and later model users can enjoy taking photos while recording videos while if we talk about other iOS devices, iPad makes this feature available with its fourth generation as well as iPod touch sixth generation started supporting the feature of capturing stills when recording videos.
Here are the steps to take photos and videos simultaneously.
Start with launching camera in your iOS device.
Look for the video mode and switch to it for initiating video recording.
Tap the red button located at the bottom and it will start the video recording
Now, to take a still, just tap on the white 'take picture' button that can be noticed at the left of the red button. The screen will flicker each time you press the button to take the photo.
Protect Your Notes Using Touch ID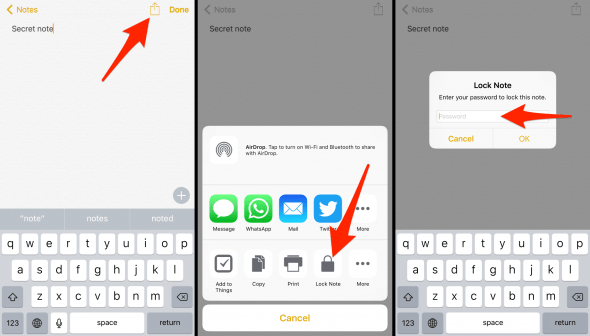 Privacy is important and so are your notes. Why not seal the sensitive ones with a virtual padlock? You can use Touch ID or a Passcode in order to protect your notes. Tap the Share button in the top right corner and select Lock Note from the menu.
Touch ID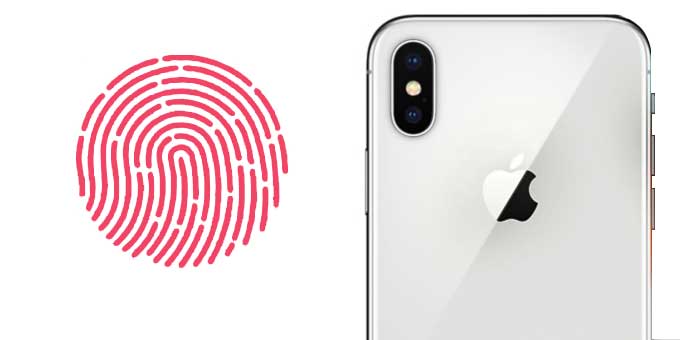 Register up to five different fingers to make unlocking your iPhone easier. In order to improve the reliability of fingerprint recognition, scan the problematic finger again in a new Touch ID slot. Want to add more than five fingers to Touch ID? Be sure to tap the Home button with different fingers during a single Touch ID enrollment process.
QR Code Scanning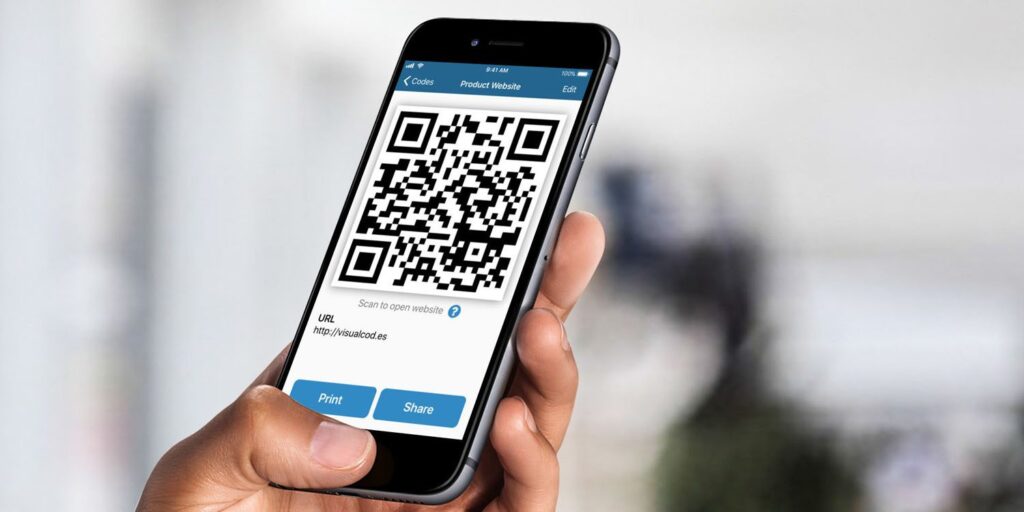 iPhone lets you scan QR codes with the built-in Camera and get relevant popup actions, like visiting the encoded URL, without having to use third-party apps. You can also scan QR codes and documents from the Home screen or through the Control Center, as well as use the QR code scanner to join Wi-Fi networks, scan documents in the Notes app and more.
Silence Unknown Callers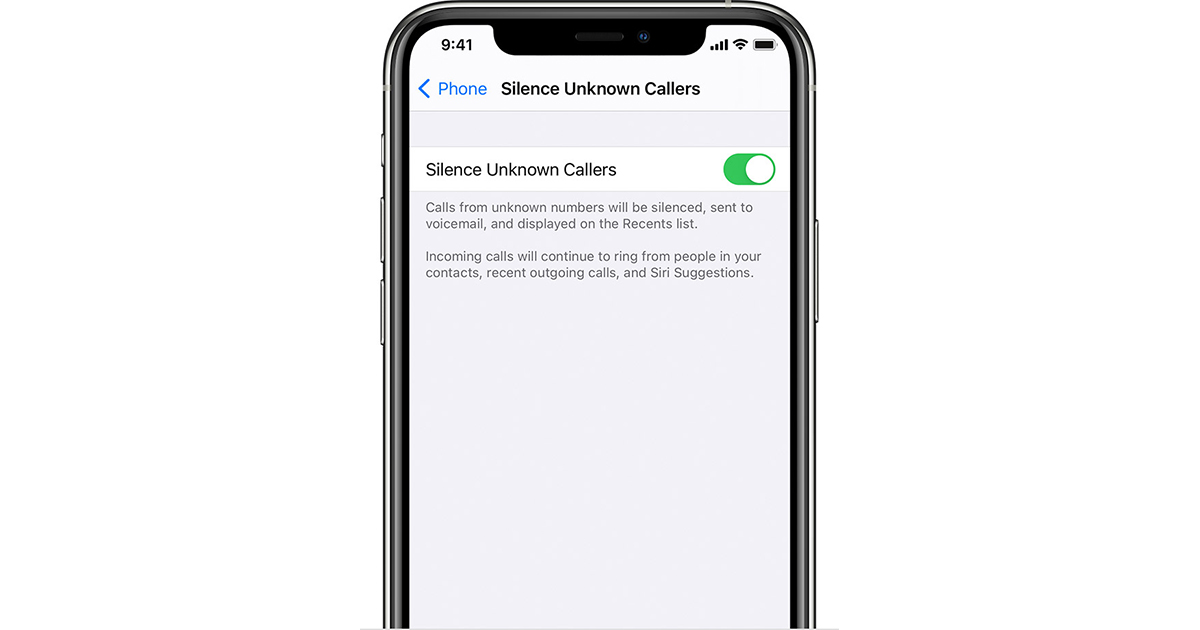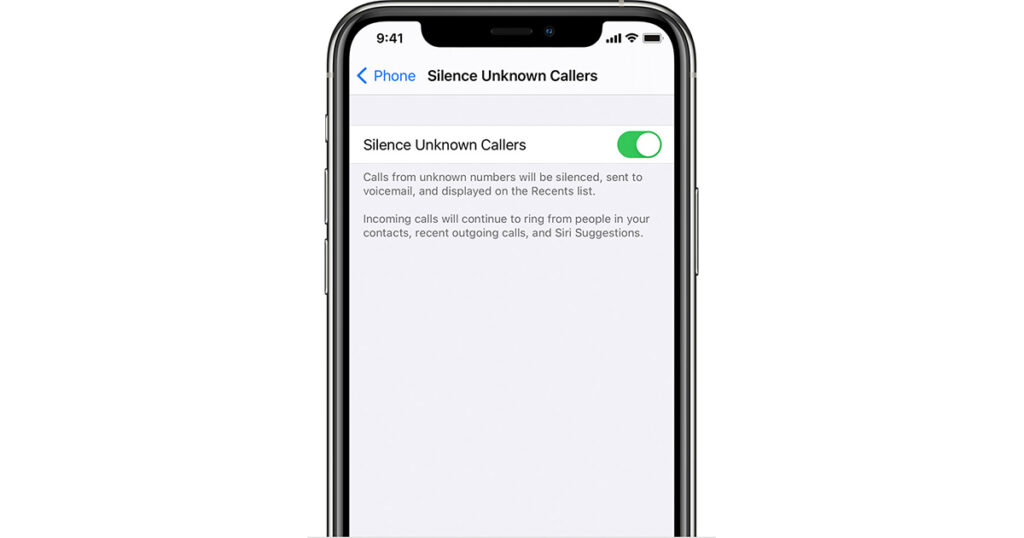 You can automatically silence all incoming calls from unknown numbers that are not stored in the Contacts app on your iPhone. Just go to Settings -> Messages and enable the Silence Unknown Callers option. These calls will then go straight to your voicemail if you are using it.
Erase Text With The Shake Of Your Hand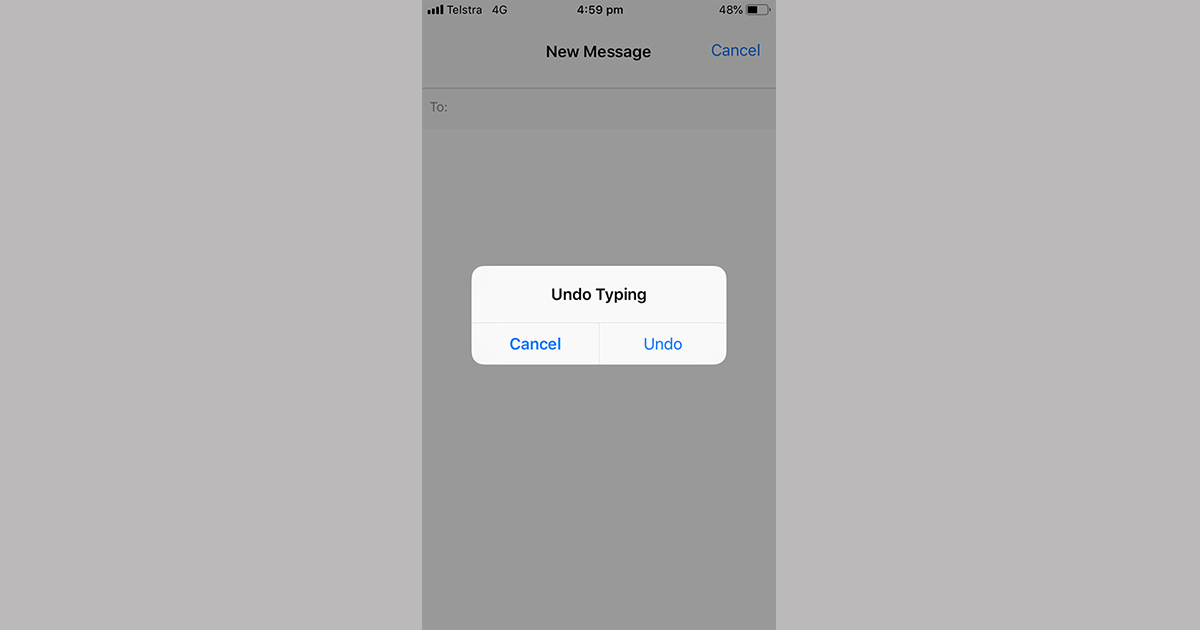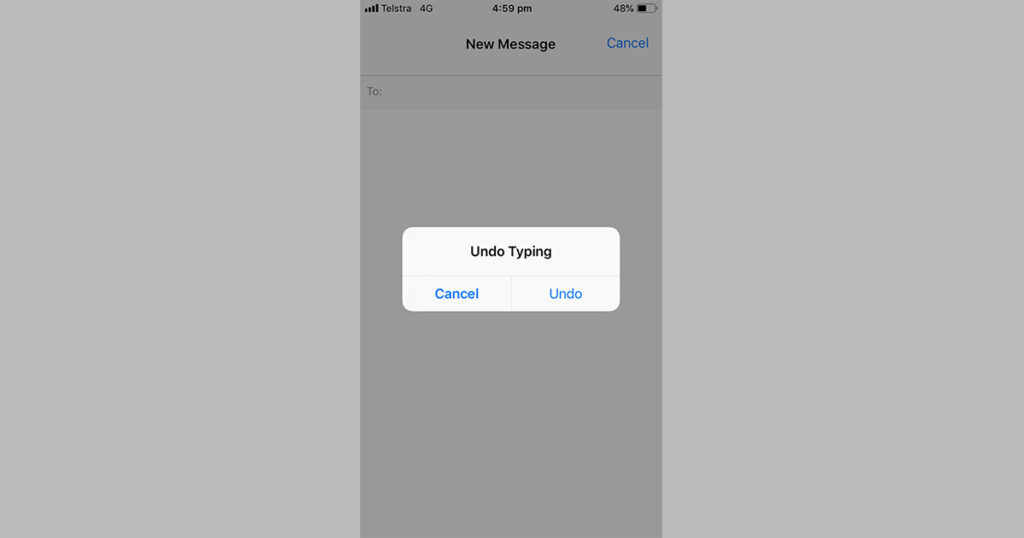 To quickly erase what you just typed, give your phone a good shake and tap 'Undo Typing'. Want it back? You can always shake your phone again and select 'Redo Typing' to make the text reappear.
Find Out What Your Phone Knows About You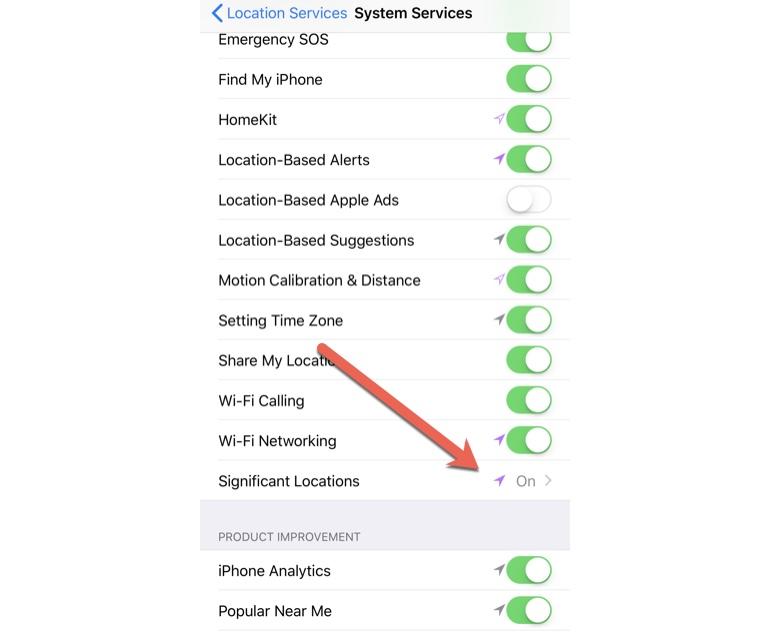 When giving your iPhone access to Significant Locations, your phone should be able to provide information about places that you have been. If you visit the Significant Locations tab you will see a list of the places you have visited. Thankfully, you can turn the feature off by tapping 'Clear History', and then swiping left on the Frequent Locations tab.
Change Your Default Web Browser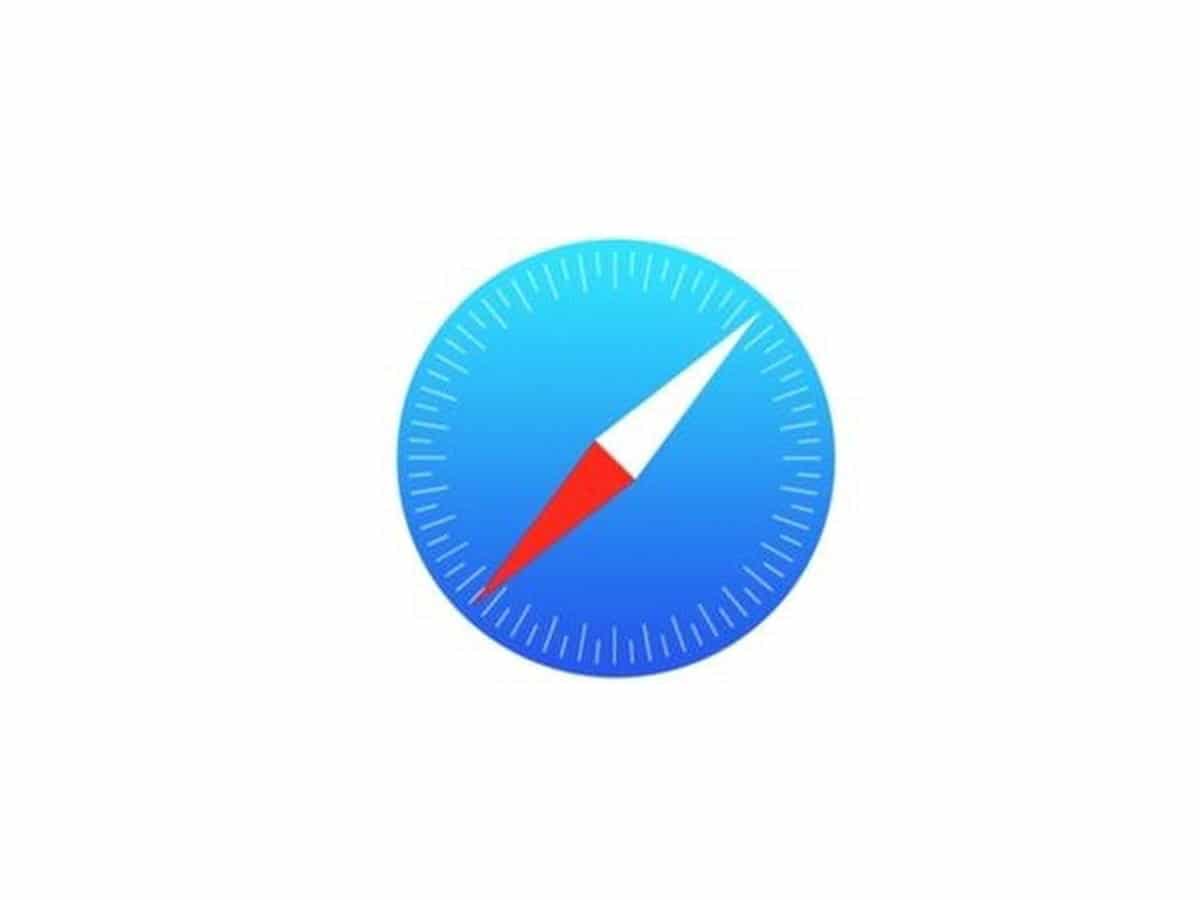 With iOS 14, you can make Google Chrome, Firefox, or any other web browser your default. Same goes for emails: Rather than automatically opening Apple Mail to write a new email, you can now select another app like Microsoft Outlook or Gmail to be your preferred account, instead.
How To Change Your Default Web Browser
Go to Settings and scroll until you find the third-party app.
Tap the app, then tap Default Browser App.
Select a web browser to set it as the default. A checkmark should appear next to the browser to confirm it's the default.
To remove the web browser app as the default, repeat steps 1-3. When you remove a web browser app, your iPhone will automatically set another web browser app as your default. For example, if you remove a third-party web browser app, your iPhone will set Safari as the default until you change it.
How To Change Your Default Email App
Go to Settings and scroll until you find the third-party app.
Tap the app, then tap Default Mail App.
Select an email app to set it as the default. A checkmark should appear next to the email app to confirm it's the default.
If you want iOS Mail as your default email app, but you previously deleted it, you need to restore it. Go to the App Store and search for Mail. Then tap the Restore button 
. Wait for the app to restore, then open it from your Home Screen. Follow the steps above to set iOS Mail as your default email app.
See Your iPhone's True Signal Strength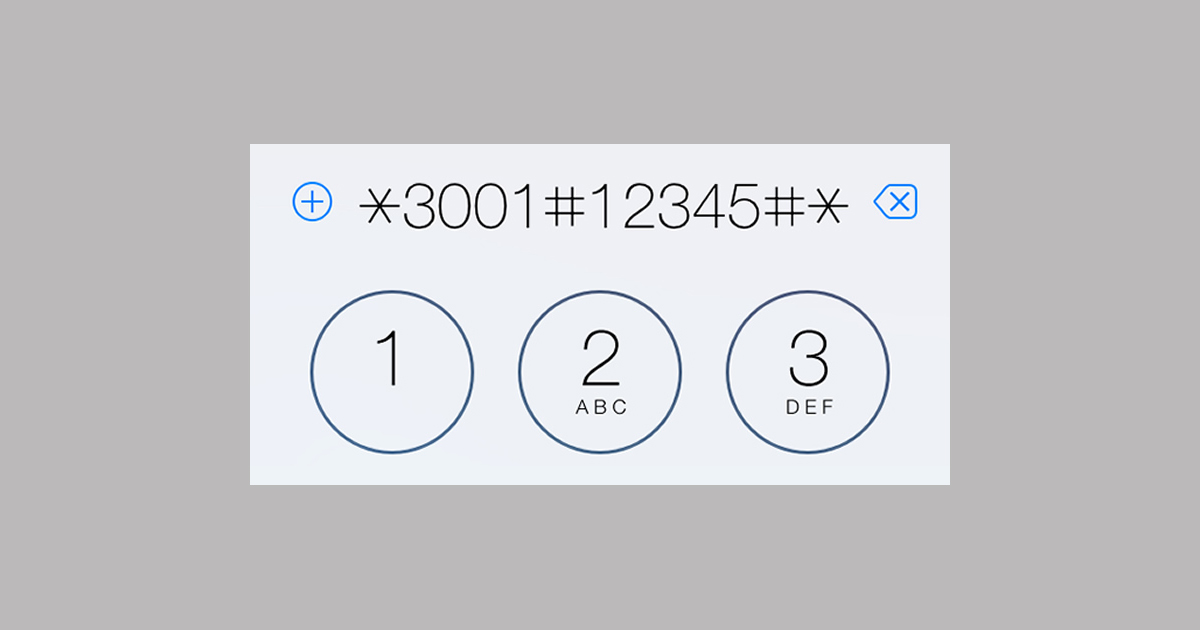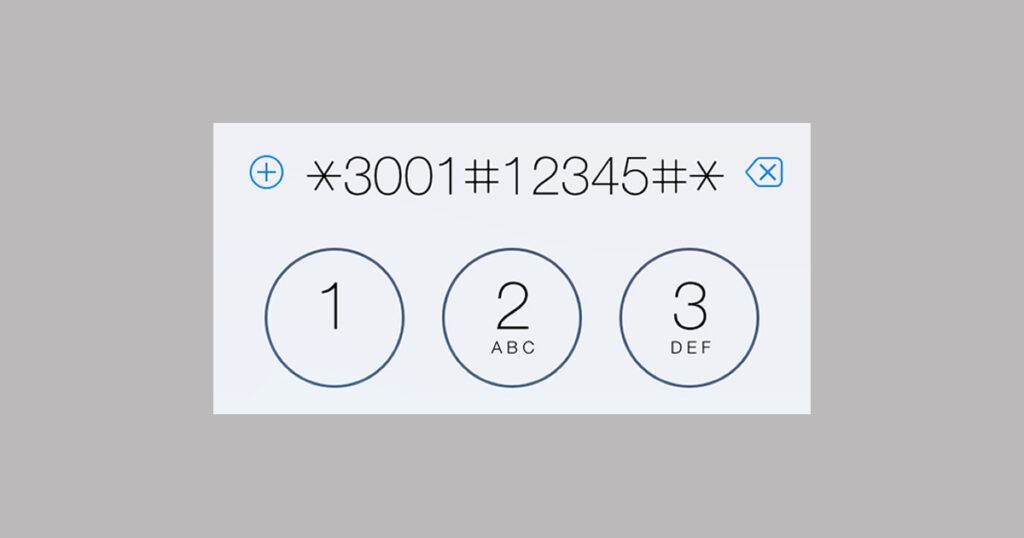 First, you'll need to access a hidden app on your phone called Field Test Mode. To do this, you'll need to open up your Phone app and dial the following number, *3001#12345#*, including the asterisks and hashtag, and tap "Call."
Bijay Pokharel
Bijay Pokharel is the creator and owner of Abijita.com. He is a freelance technology writer focusing on all things pertaining to Cyber Security. The topics he writes about include malware, vulnerabilities, exploits, internet defense, women's safety and privacy, as well as research and innovation in information security. He is a tech enthusiast, keen learner, rational and cool person in his professional activities and challenges.
Related posts