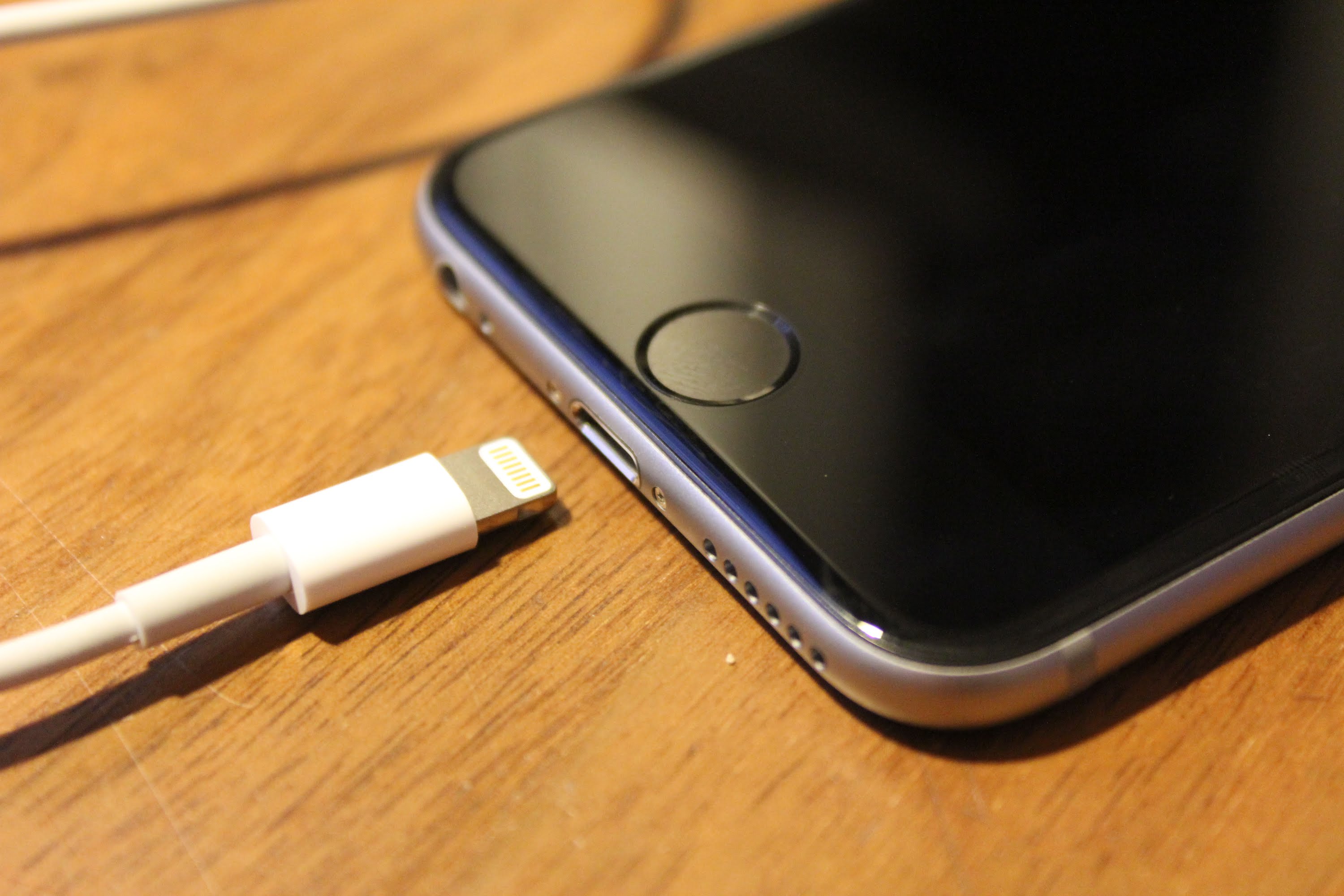 Improve Battery Life on Your iPhone in iOS 11
Bijay Pokharel, September 18, 2017
0
11 min

read
New iOS 11 was just released by Apple for beta testing, and you can install it right now. Overall, it's got some great features, but how does it fare battery-wise on your iPhone? And how can you increase daily battery life for more juice and less charging every day?
No matter the iOS version, if there's one thing I'm constantly thinking about during the day, it's my iPhone's battery. And I'm sure it's a big concern for you, too. You never want to see it get too low, especially when you know you're nowhere near a charging port. (Stuck on the subway, anyone?)The internet is congested with conflicting tips and tricks to maximize daily battery life, so it's a little messy trying to figure out what's what, especially now that there's iOS 11 with the possibility of new battery-draining features to fix. To help you sort through the chaos, we've compiled the best of the best to make it as easy as possible to boost your iPhone's everyday battery life.
While we're focusing on improving how long your iPhone battery lasts every day on iOS 11, most of these tips can be applied to the iPad and iPod touch as well, along with older iOS versions.
Check Battery Usage
The first step in treating your battery problem is to see where the problem may be stemming, so head to Settings –> Battery. You should be able to see what apps have been draining your iPhone's battery life over the last 24 hours, as well as another period of time (usually seven days).
If you tap on any of the apps in the list, or if you tap the clock icon in the top-right corner next to the time tabs, you will see how much time each app has been used on the screen, as well has how much time the app has spent working in the background.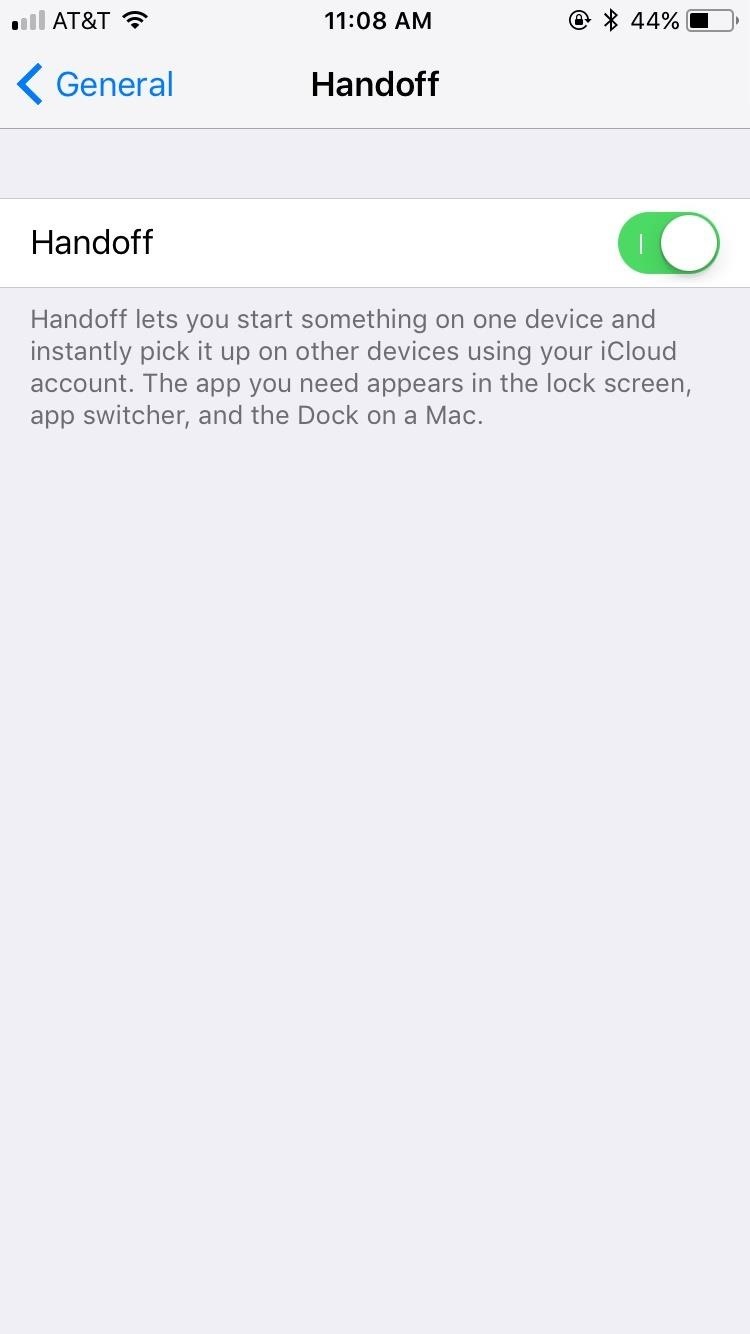 If your app appears to spend an unusually long time in the background …
Disable Background App Refresh
Background app refresh allows your apps to continue to work in the background while you focus on other tasks. It can be useful, but it drains your battery. To improve daily battery life, disable this feature.
You can find it by heading to Settings –> General –> Background App Refresh. You can disable background app refresh for certain applications that show heavy background activity, or you can disable all background activity. I'd stick with the former option for troublesome apps only.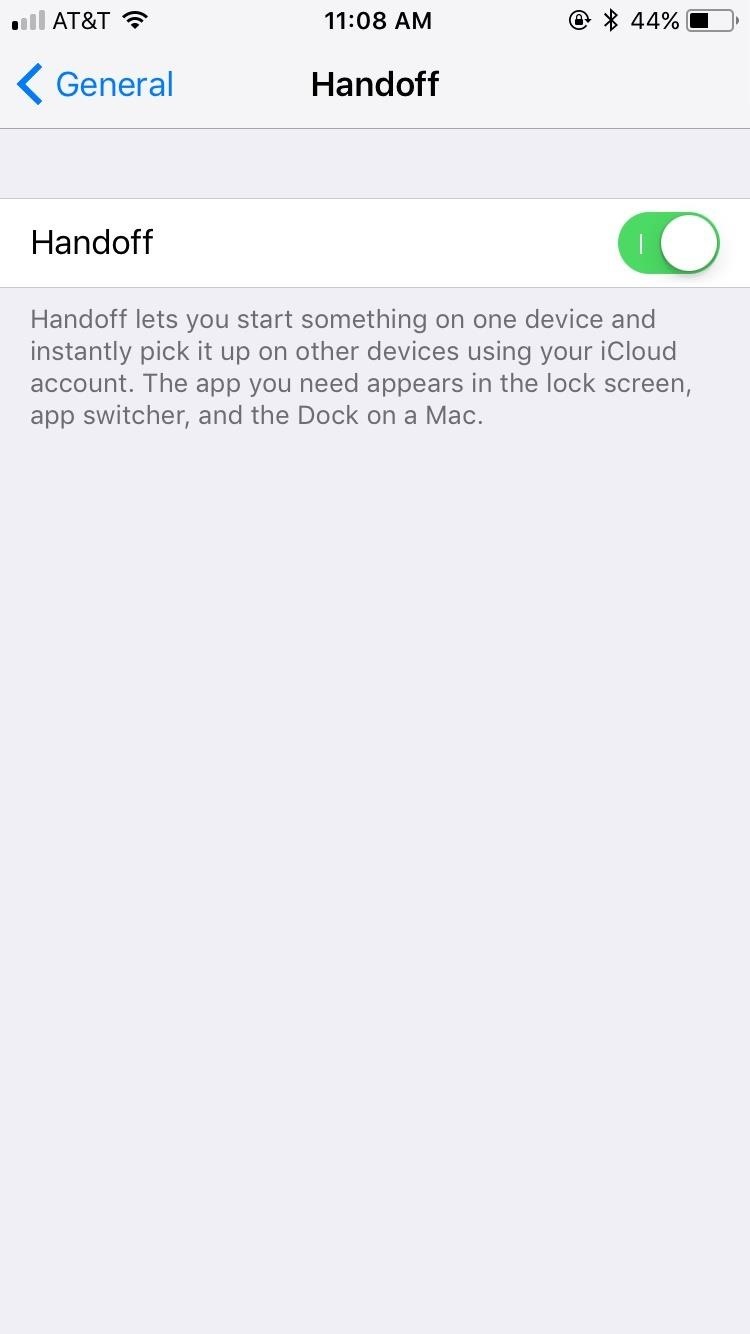 Disable Cellular Data While on Wi-Fi
If you are connected to Wi-Fi, you don't need your phone to search for data as well. Go to Cellular, then disable Cellular Data at the top of the page. Just remember to turn it back on when you leave Wi-Fi. And don't worry about missing important phone calls — this option has nothing to do with making or receiving calls.
If you can't stand the idea of Facebook not updating all the time, you can choose to disable cellular data on an individual app basis from the Cellular settings as well.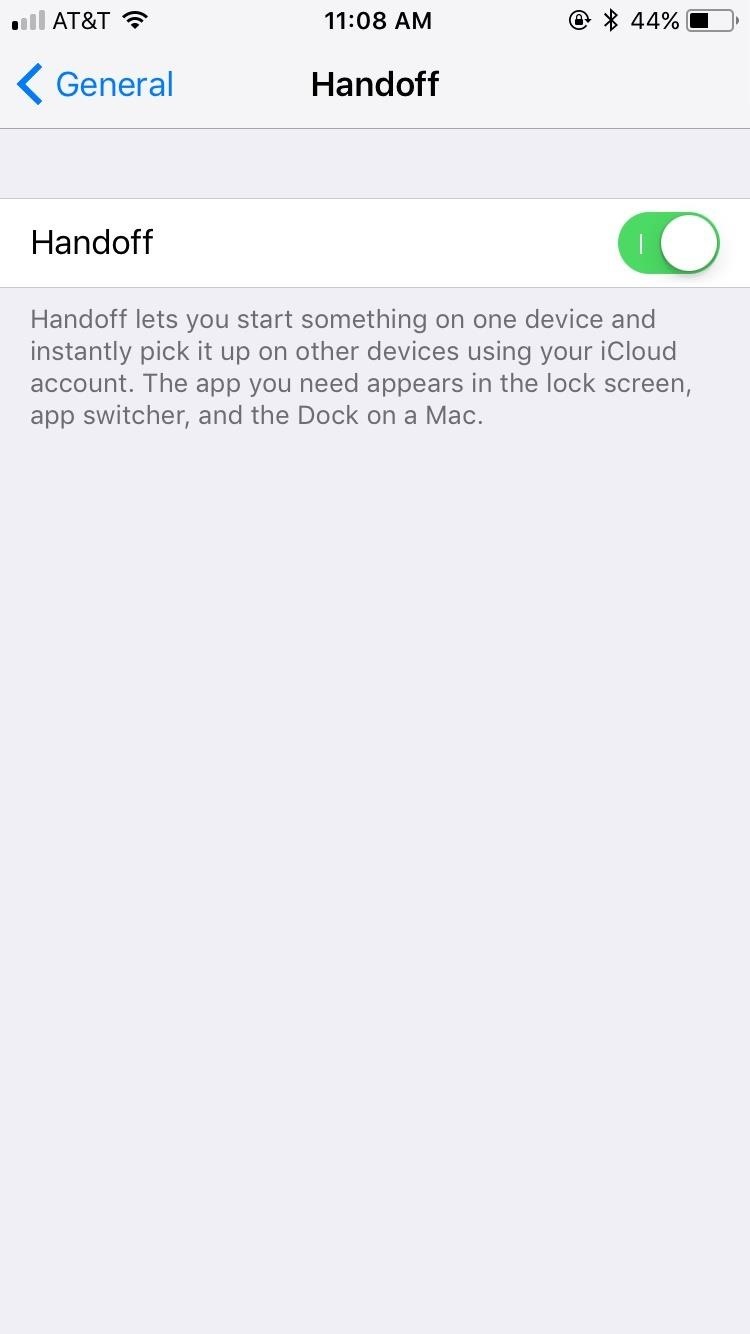 You're not always connected to these features, but when they are powered on, they're looking to connect. That means battery drain, and we want to increase battery life. When you don't need these connections turned on, you can swipe up from the bottom of your iPhone's screen to view the Control Center. From here, deselect the appropriate connections.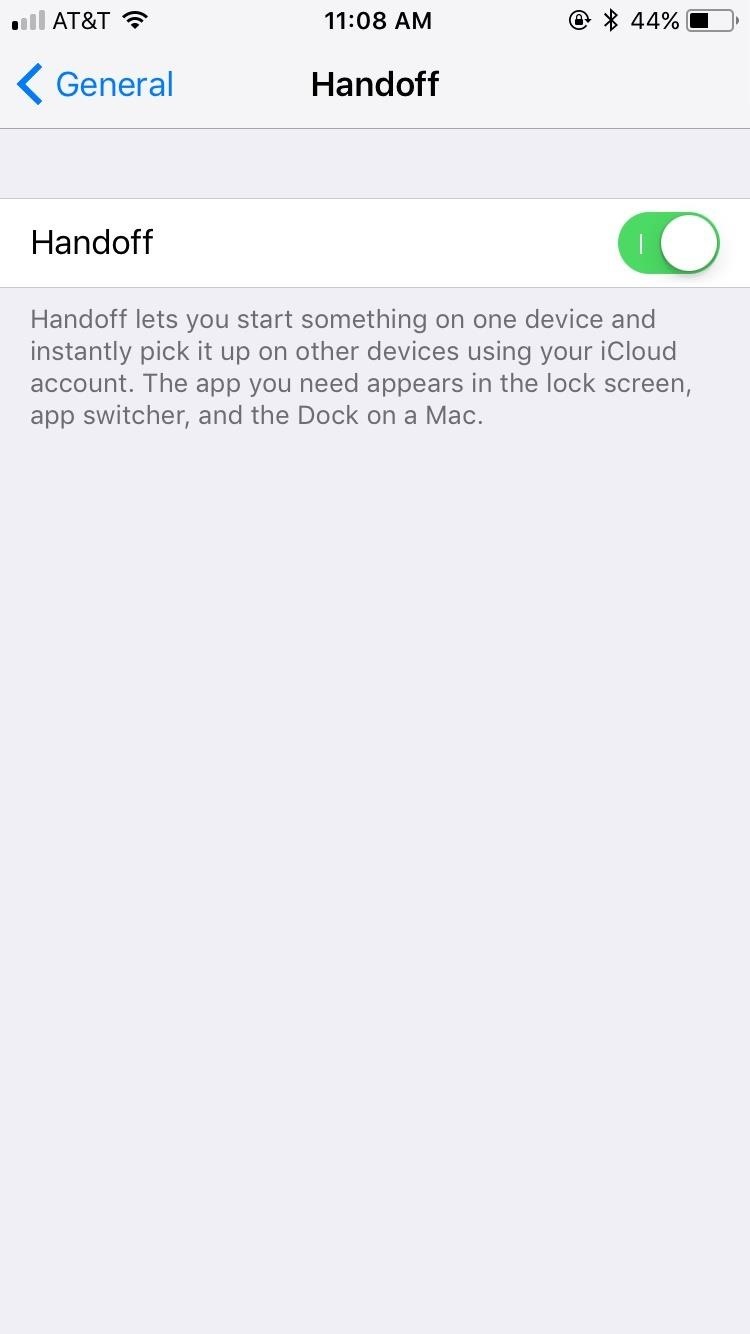 Set Your Flashlight to Low
If you had a 3D Touch device before, you could always set the flashlight's power to low, which helps keep power drain down to a minimum when using the flashlight. Now, in iOS 11, those without 3D Touch can just long-press to access these settings, and the lowest setting is even lower than before now that there are 4 notches, which means even less drain on your battery. Plus, it remembers your preference!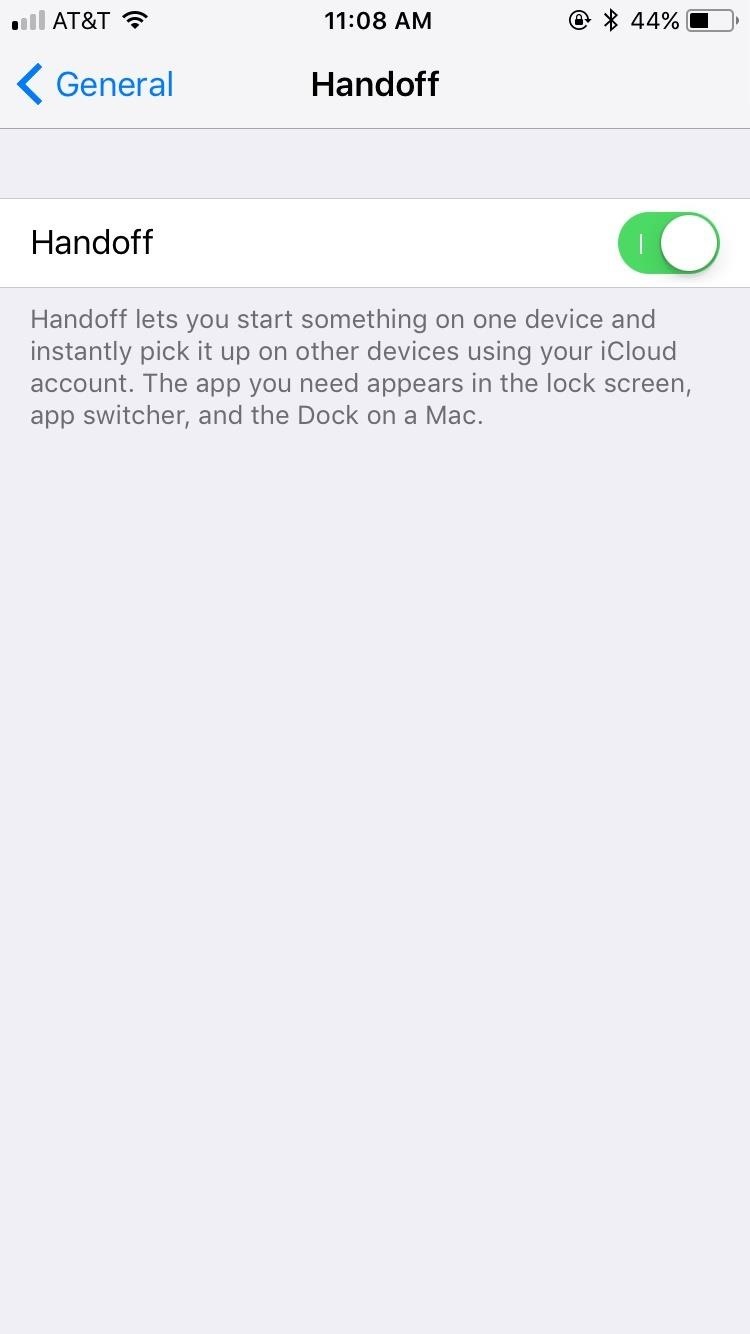 Turn Wi-Fi Assist On
Another Wi-Fi tip is to actually activate a setting rather than disable it. Wi-Fi Assist will automatically push to cellular when your Wi-Fi connection is weak. This will save your iPhone's battery from having to attempt to connect to poor signals.
To enable this feature, head to Cellular, then scroll all the way to the bottom of the page passing all of the individual apps to Wi-Fi Assist. Simply turn it on if it isn't already.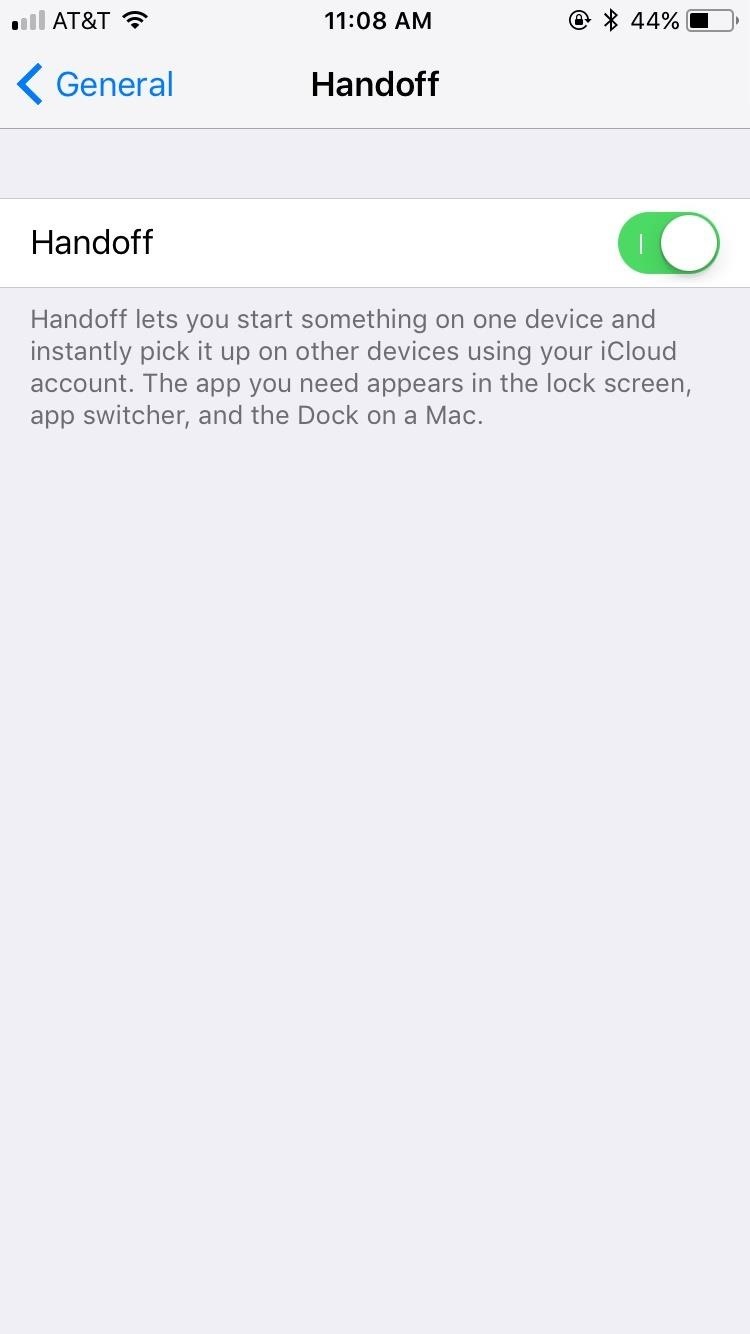 Turn Off Widgets
Widgets are a fun and convenient way to preview app information without having to actually launch those apps. However, it will use up precious battery life, especially the applications that use location services such as Weather and Maps.
To disable any or all widgets on your iPhone, swipe to the right to activate the Today View on your home or lock screen. Scroll to the bottom of the page, then tap Edit. Click the red minus button next to each app's Widget you'd like to remove from the Today View. If you'd like to undo any action you make here, simply scroll down to the app you'd like to see, and click the green plus button to add it back.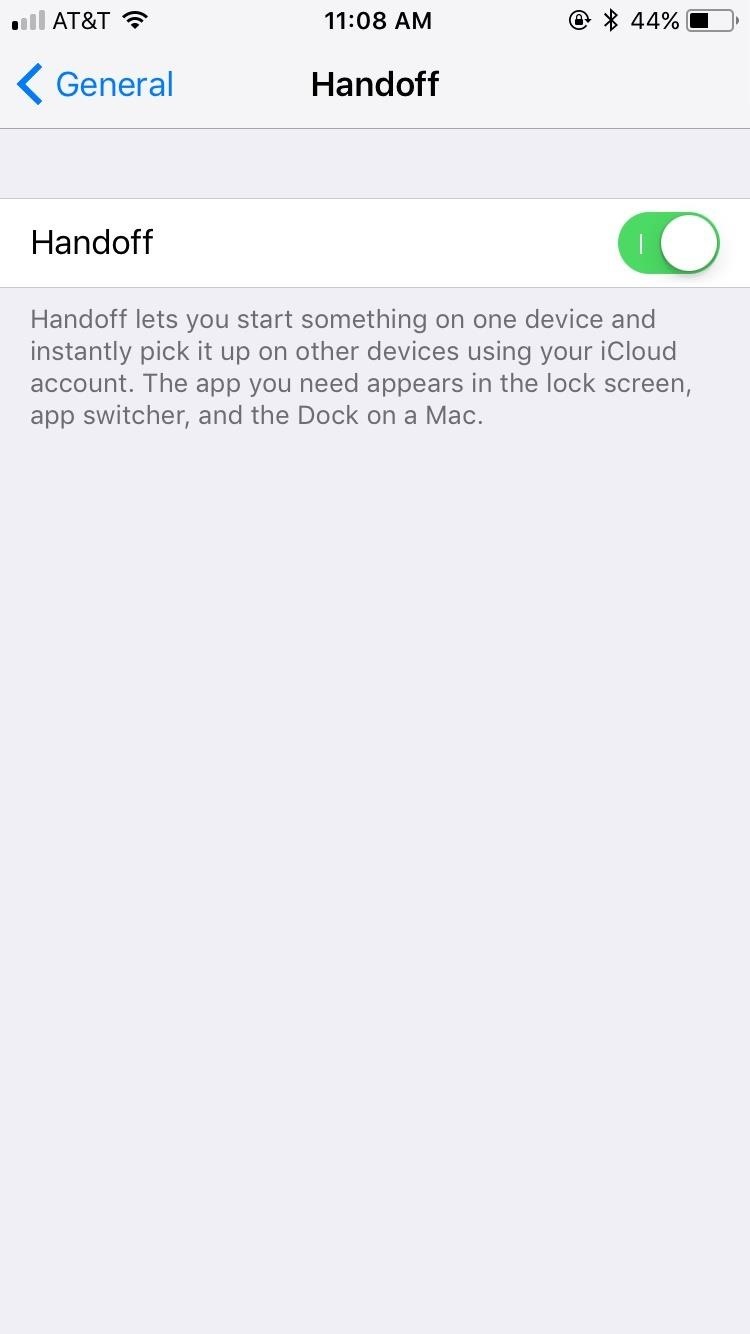 Enable Low Power Mode
Low Power Mode may be one of Apple's best iOS inclusions in recent years. This feature will disable battery draining activities — some you can't even typically disable yourself — to extend your battery life when you need it.
You can actually say "Turn on Low Power Mode" to Siri to quickly activate the feature, or you can enable the new toggle in the Control Center to quickly turn it on and off from there. Otherwise, you can do it the old-fashioned way … go to Battery –> Low Power Mode to enable the feature yourself.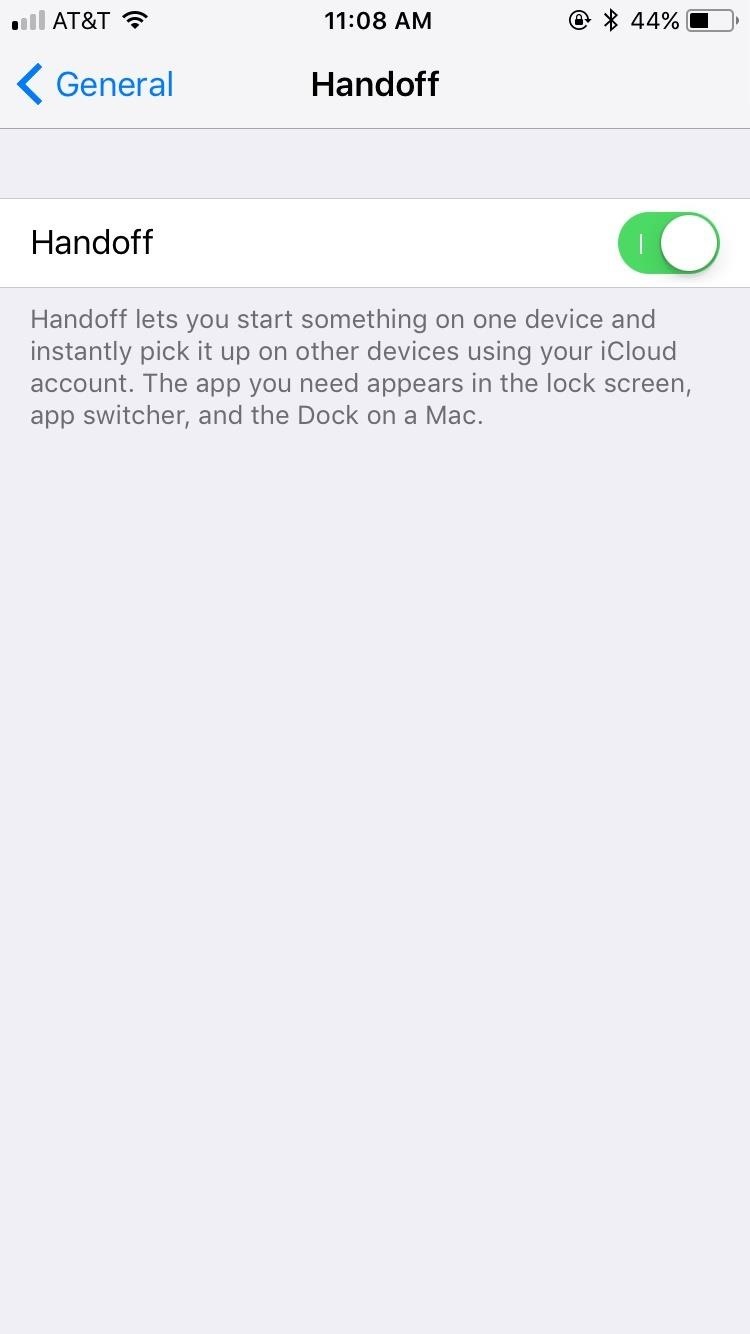 Place Your iPhone Face Down
There seem to be two camps of iPhone users; those who place their iPhones on their backs, and those who put them on their fronts. It turns out one of these methods is better than the other since Apple has included a battery saving feature in iOS for users placing their phones face down.
When the iPhone display is against a surface, notifications will not activate the display since you won't be able to see them. That means your display doesn't need to be on as much, boosting battery life. If you still want to be alert, you could turn on LED alerts, but that can also drain your battery.
 Turn "Hey Siri" Off
"Hey Siri" can be an asset for times when you can't use your hands to activate your iOS assistant. However, "Hey Siri" uses up your battery since it is always listening for you to request the feature. If you don't use "Hey Siri," or you feel it's worth it to improve your battery life, head to Settings –> Siri & Search, then toggle Listen for "Hey Siri" off.
Disable Auto-Playing Videos for Specific Apps
This one will be good for both your battery life and your cellular data. Facebook and Twitter are notorious for allowing videos to play automatically when scrolling through your news feeds. This eats your battery and is a bit ridiculous unless you want to watch every video you see down your feed.
For Facebook, you need to open the app, then go to the Menu tab. Tap on Settings –> Account Settings –> Videos and Photos, tap on Auto play, and select Never Auto play Videos.
On Twitter, tap on your profile icon, then Settings and privacy –> Data usage –> Video auto play. Select Never to maximize battery life while using Twitter.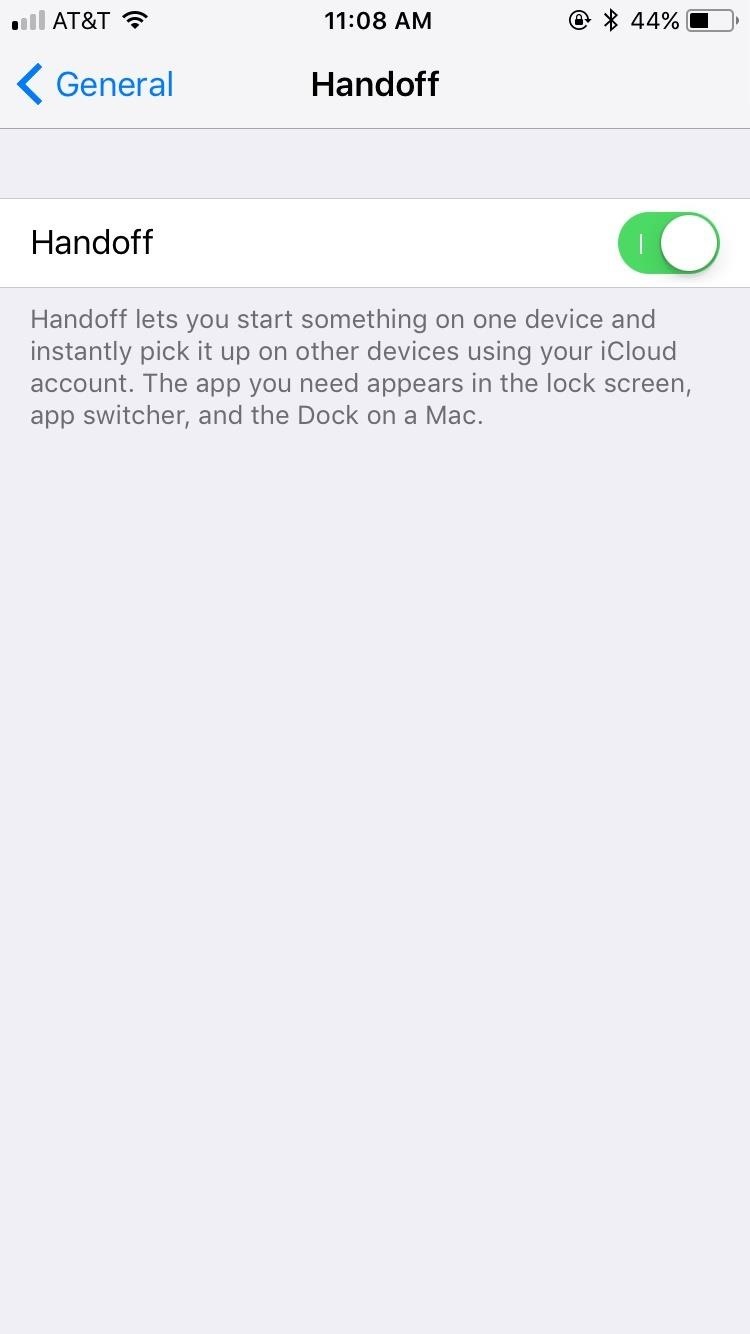 Reduce Motion
iOS packs in unique motion features to make the experience feel fluid, such as app-launching animations and parallax effects on the home screen. The truth is this motion has an effect on your battery life. To deactivate it, head to Settings –> General –> Accessibility –> Reduce Motion, then enable it.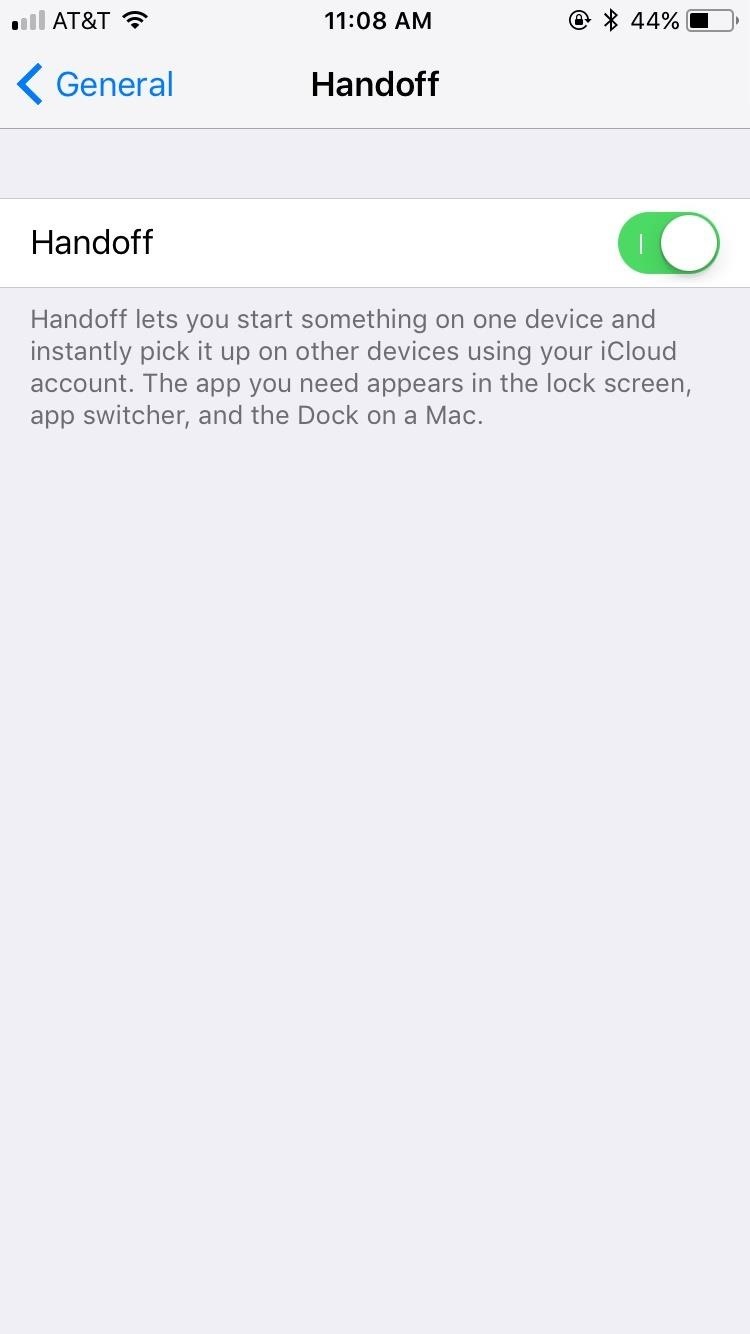 Enable Location Services Only In-App (Or Not at All)
Location Services are great for helping you find where you are and what's around you, but not so great for your battery life. Some applications will by default use your location even when you aren't using the app. For battery-life maximizers, this is bad news. Our recommendation is to enable Location Services only while actively using the application, or, in the case that you never want the app to use your location, deactivate location services for that app entirely.
To decide for yourself, head to Settings –> Privacy –> Location Services. From here you can completely disable Location Services, but that won't be useful to many users since you will not be able to use Maps or other apps that require your location. Go through your apps individually and make the choice that works best for you.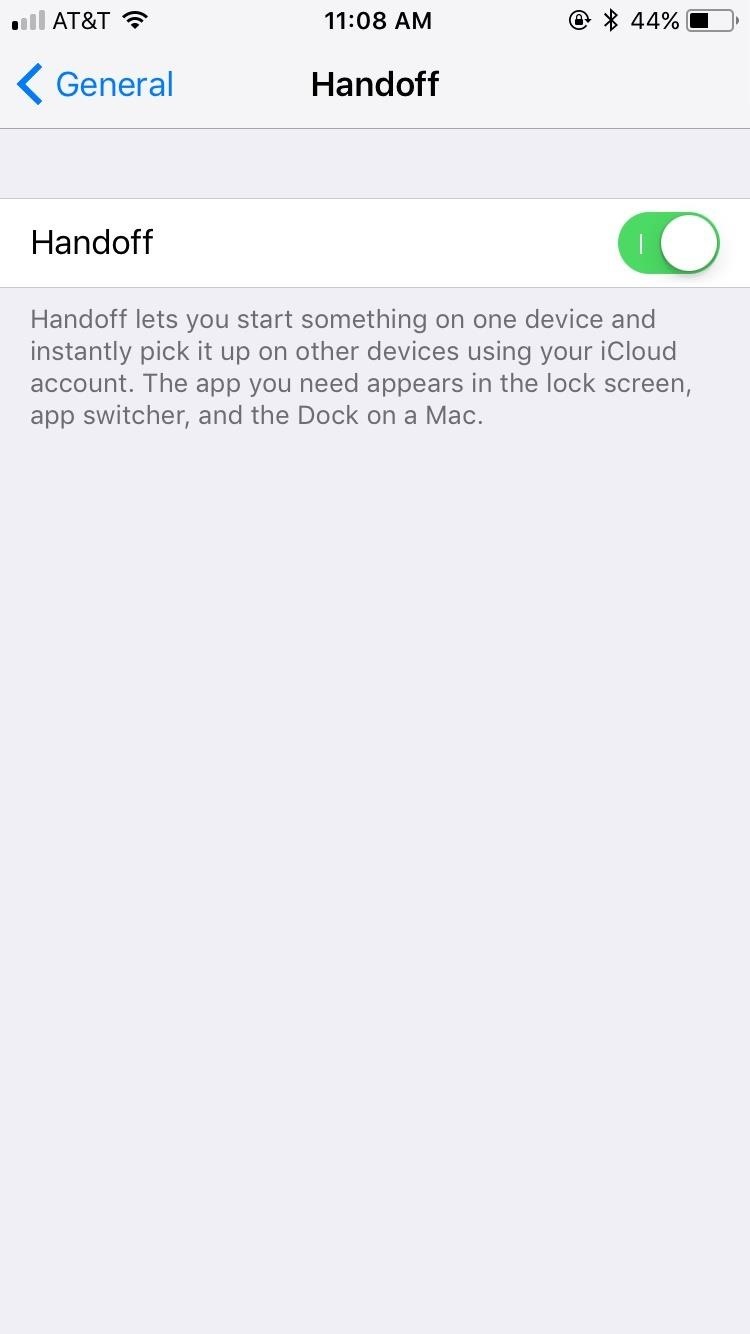 Disable Auto-Brightness
You've been able to control the brightness of your display from Control Center for quite a few iOS iterations now. There isn't a ton of use to Auto-Brightness, and most of the time it gets it wrong and weighs on your battery. Jump over to Settings –> General –> Accessibility –> Display Accommodations, then toggle off Auto-Brightness. (Previously, this option was available in Settings –> Display & Brightness).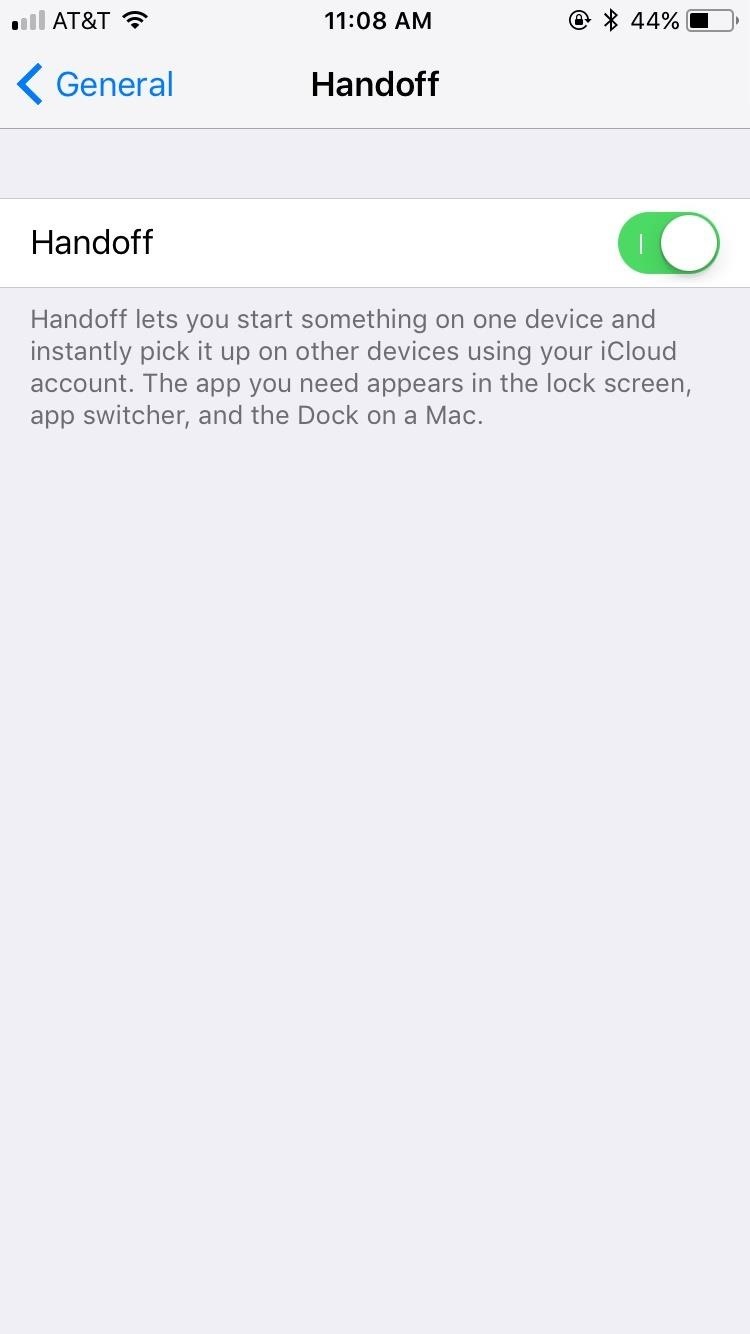 Disable 'Raise to Wake'
This is a feature that appeared first in iOS 10 for newer iPhone models. It's actually a nice feature, but it's always turning the display on when you least want it to. Each time it's accidentally triggered, it's draining some battery, so just disable it. Head to Settings –> Display & Brightness, then toggle Raise to Wake off.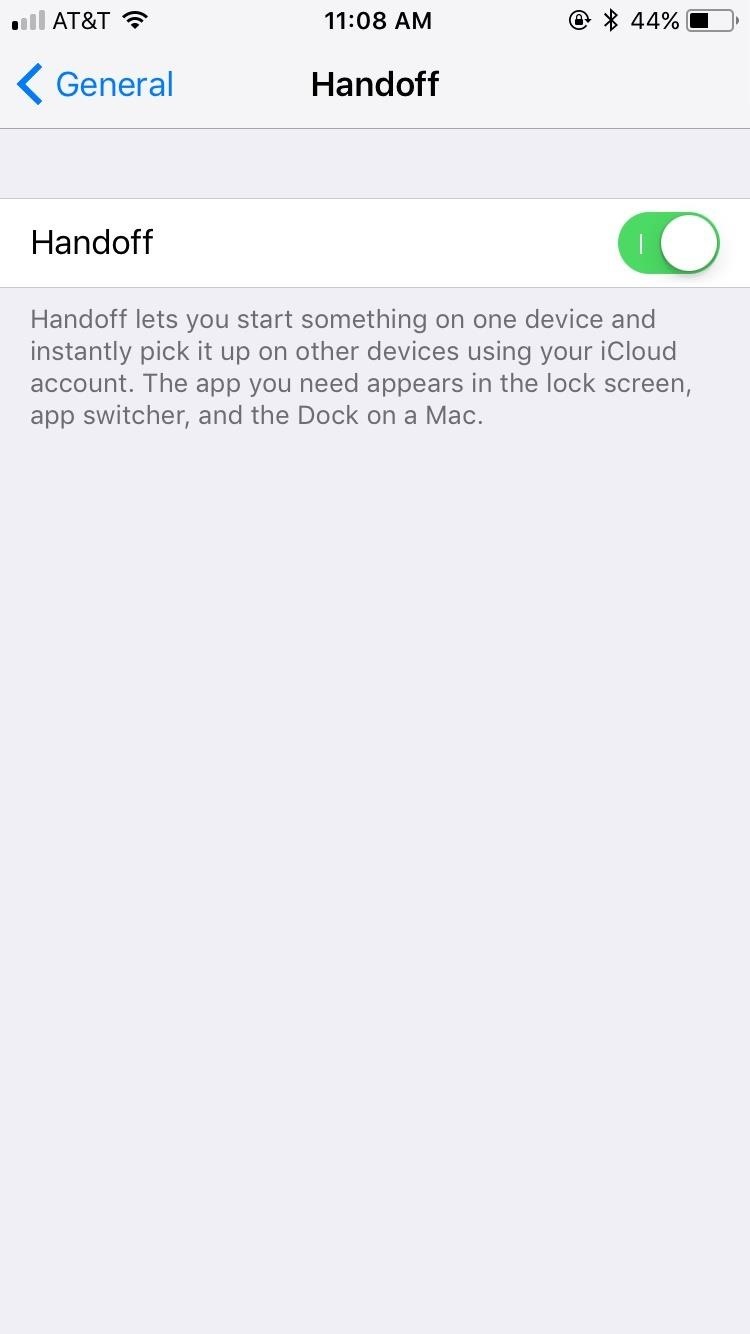 Disable Notifications for Certain Apps
We're all annoyed whenever an app requests notifications. But what's more annoying is that these notifications are taking away valuable battery life. Go to Settings –> Notifications to browse all of your apps and see which have notifications enabled. When you find one you'd like to turn off, simply tap on it, then toggle off Allow Notifications to disable notifications.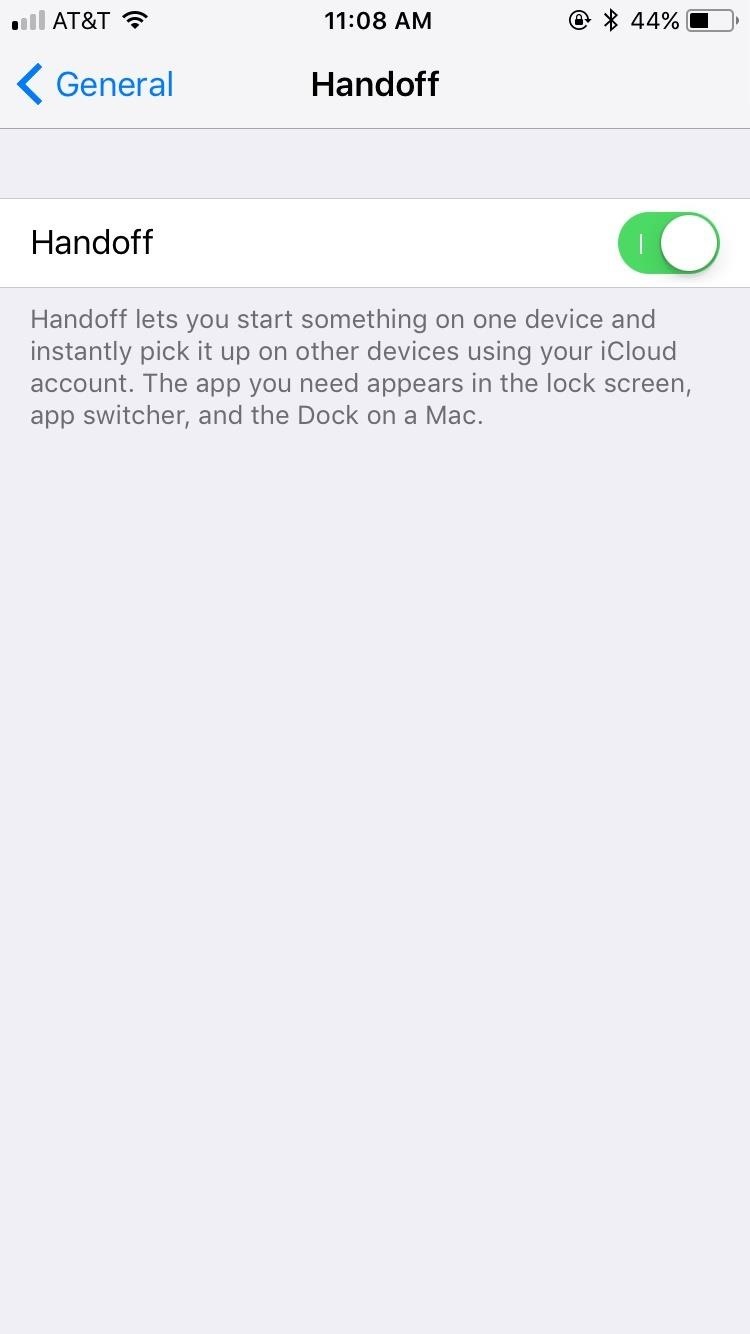 Disable Siri Suggestions
Siri Suggestions are helpful when you go to search for an app and Siri already has it presented for you (it's one of the things Siri does pretty well). But it's not good for maximizing battery life. To turn this feature off, head to Settings –> Siri & Search, then scroll down to the Siri Suggestions section. Here, you can choose to disable all Suggestions in Search, all Suggestions in Look Up, or do these on an app-by-app basis.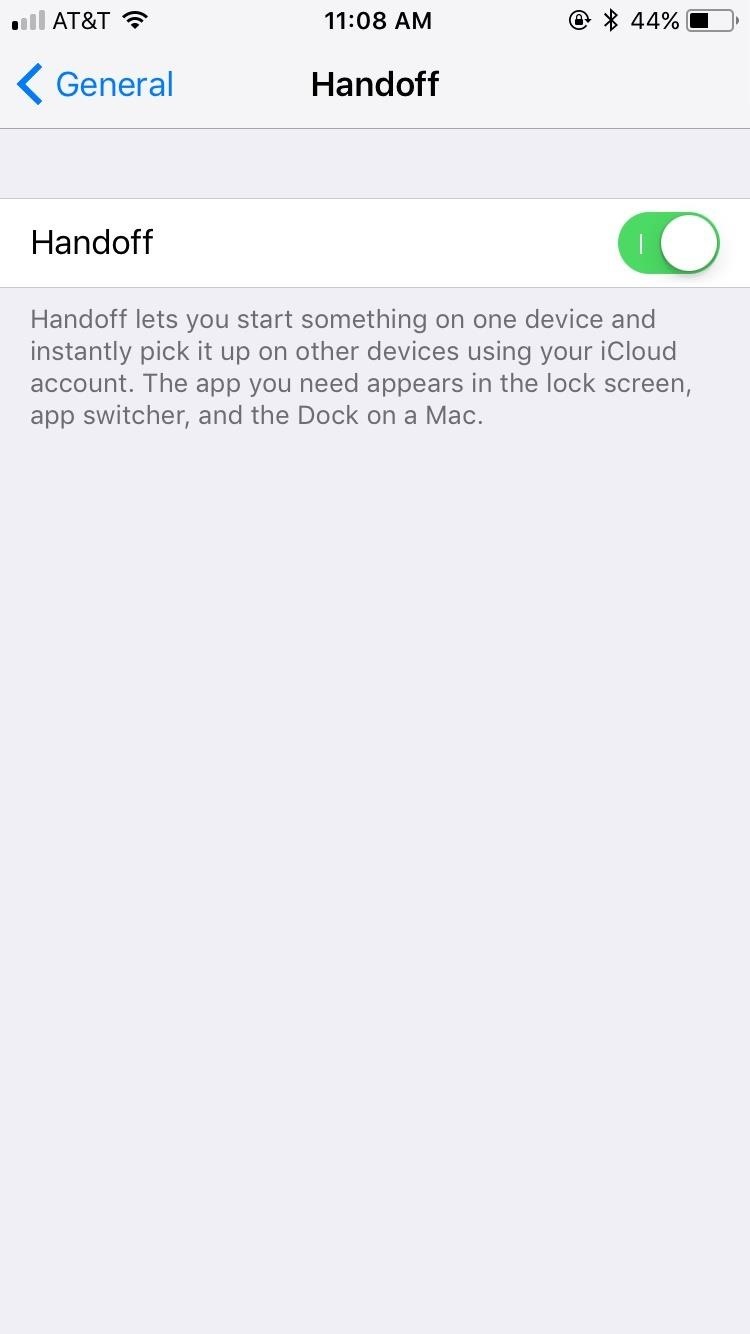 Disable Certain iCloud Preferences
If you only have one iOS device, you may not feel the need to use iCloud for certain applications. Tap your name at the top of the Settings page, then tap iCloud. Deselect any applications and settings that do not apply to you. This will save you battery since your phone will not be trying to upload your data to the cloud throughout the day.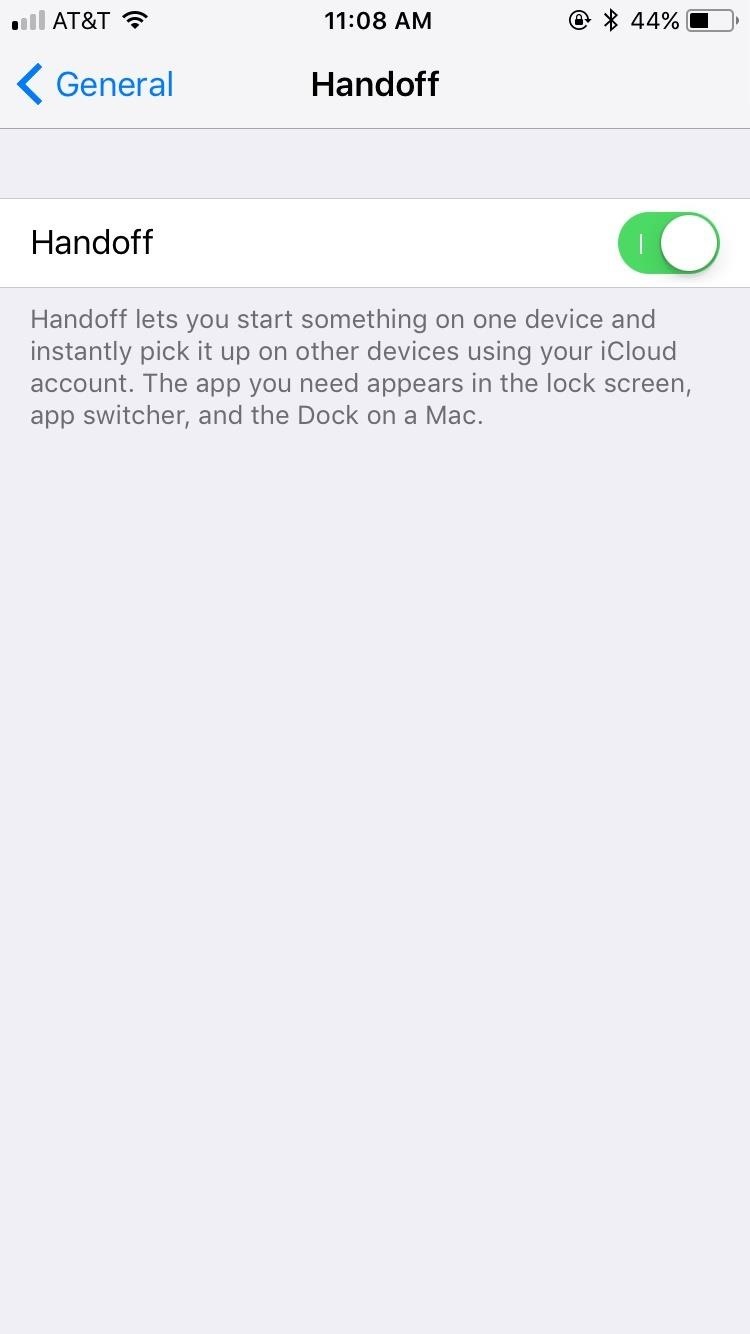 Set Your Device to Fetch Data Less Frequently
The more your iPhone has to "fetch" email data, the more battery it uses. To boost battery life, go to Settings –> Accounts & Passwords –> Fetch New Data. You will be able to choose here how often you'd like your phone to fetch data. The less frequently it has to fetch, the better your battery life will be.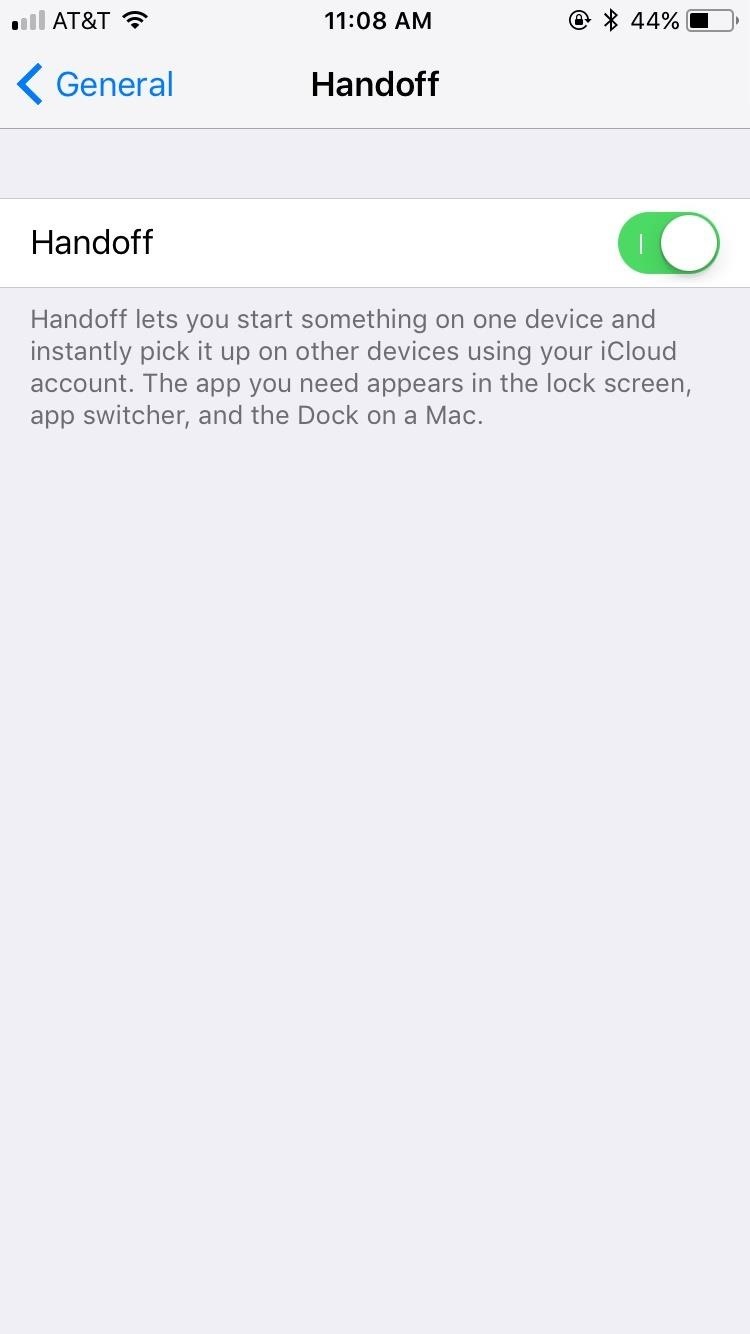 Don't Send Data to Apple
Apple wants you to send them diagnostic and other data from your iPhone, especially in betas, which in turn uses your battery. To disable this feature, go to Settings –> Privacy –> Analytics, and disable Share iPhone Analytics (if you have an Apple Watch, this will show up as Share iPhone & Watch Analytics).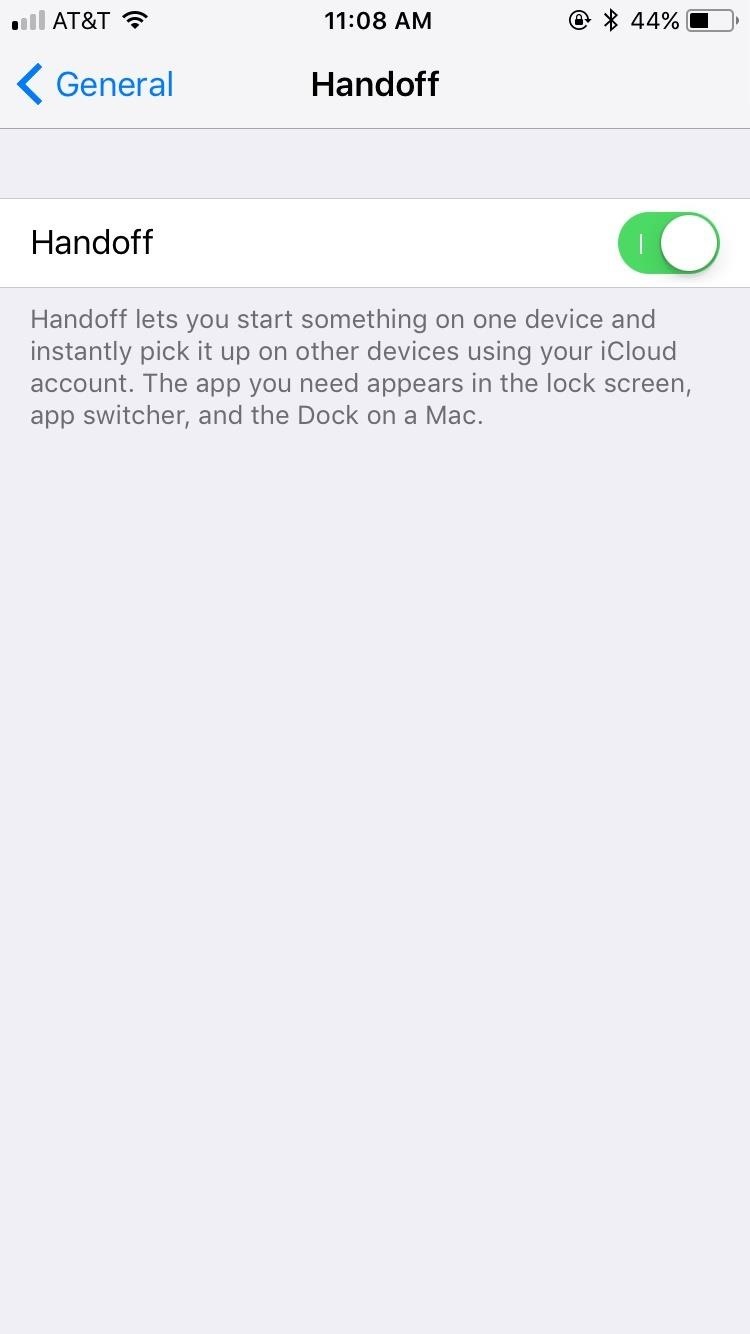 Toggle Off Significant Locations
This deeply hidden setting allows your iPhone to record your most frequently visited locations in order to provide better location services in applications. (It used to be called "Frequent Locations.") To maximize your battery life, turn this feature off by going to Settings –> Privacy –> Locations Services –> System Services –> Frequent Locations, then disable it.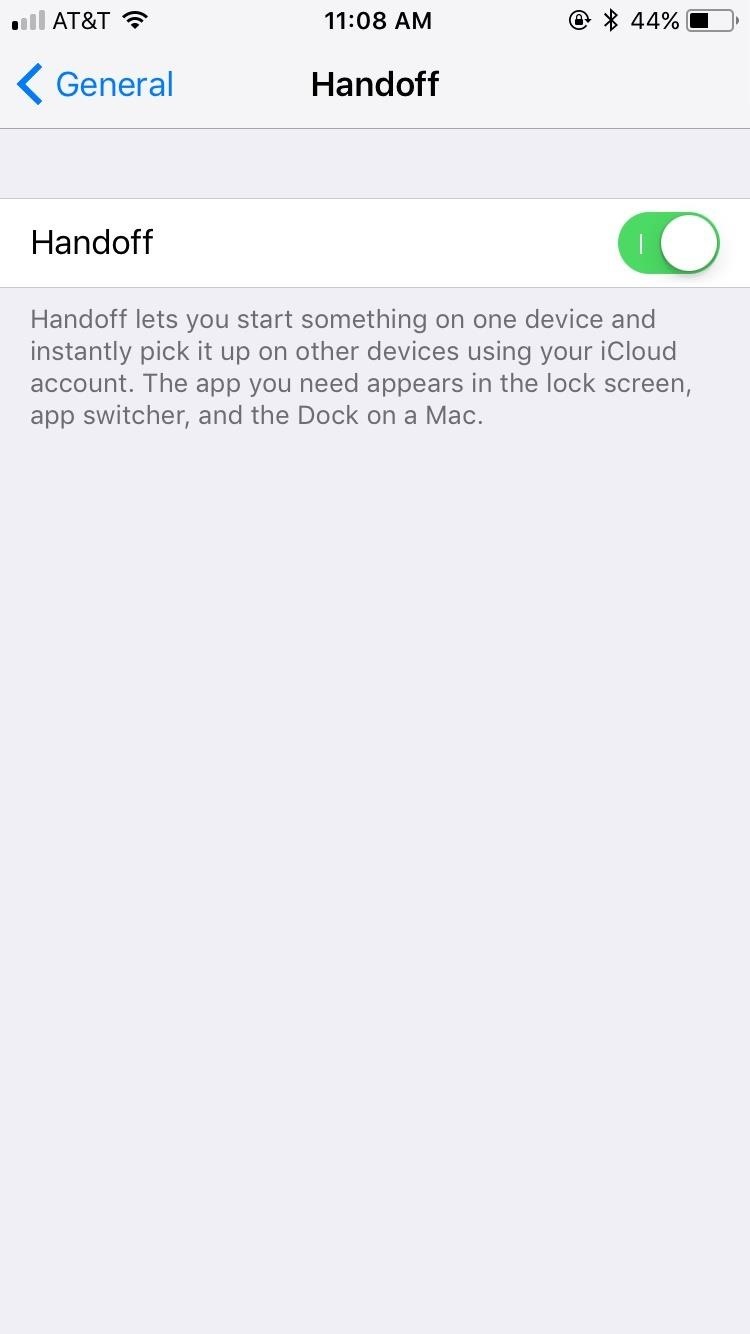 Disable Suggested Apps for Lock Screen & App Switcher
If you've ever noticed a tiny icon at the bottom of your lock screen or in the app switcher, then you have this feature turned on. Your iPhone will track your location and present you with an app it feels would be useful for you to open. If this convenience isn't worth the battery usage to you, go to Settings –> Privacy –> Location Services –> System Services again, then deactivate Location-Based Suggestions.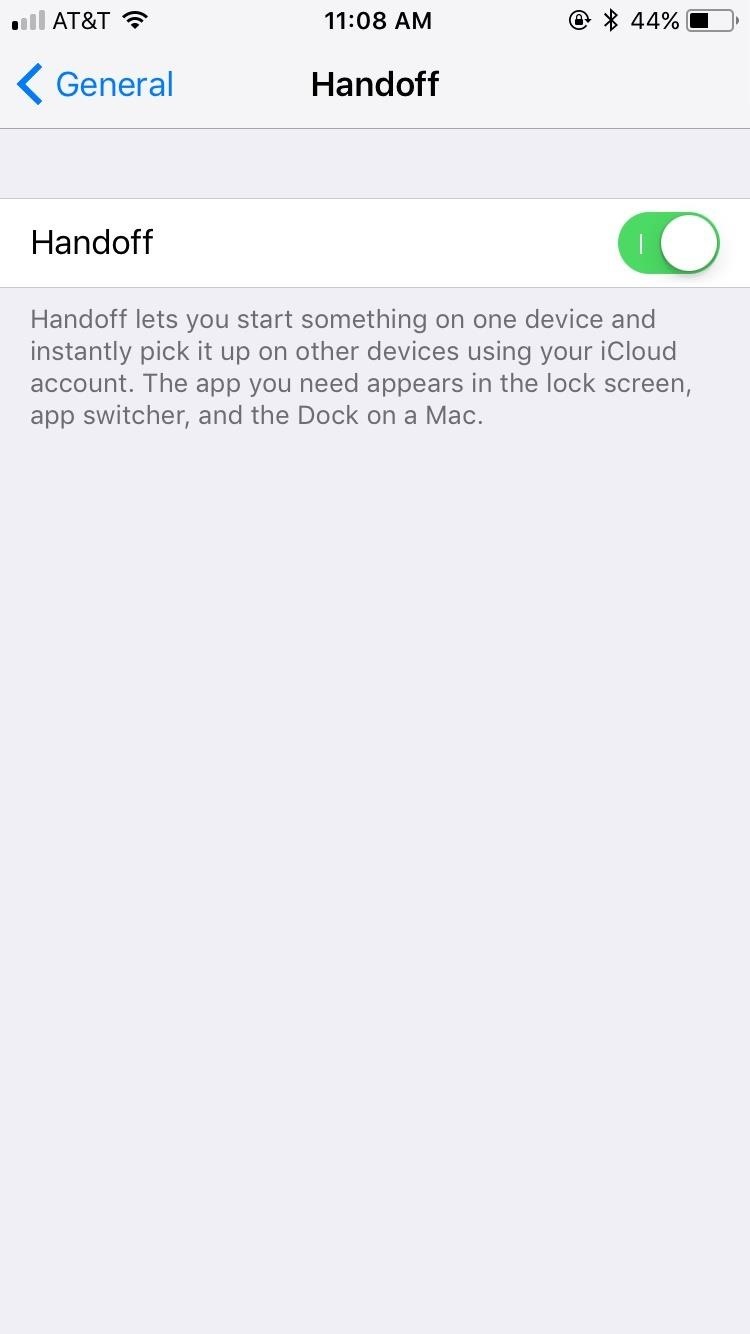 Actually, Toggle Off All Those Location Settings
As you could probably tell when on the System Services page above, there are a lot of services that use your location data. Some of these aren't necessary, so toggle them off. Some of the other ones you could live without include Emergency SOS, Location-Based Alerts, Location-Based Apple Ads, Share My Location," iPhone Analytics, Popular Near Me, and maybe even Improve Maps.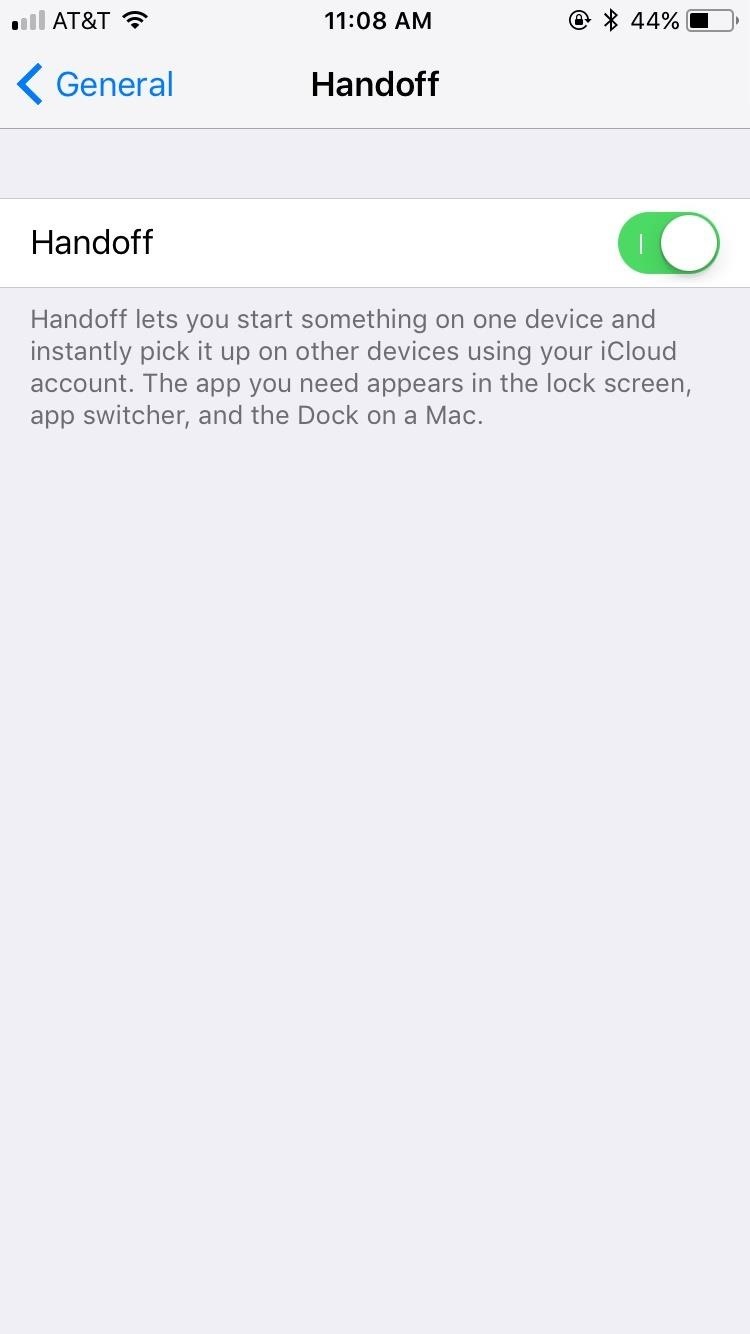 Enable 'Limit Ad Tracking'
This is one feature you actually want to be turned on. When activated, your iPhone will limit how much it is tracked and analyzed for location-based advertising. Go to Settings –> Privacy –> Advertising, then enable Limit Ad Tracking.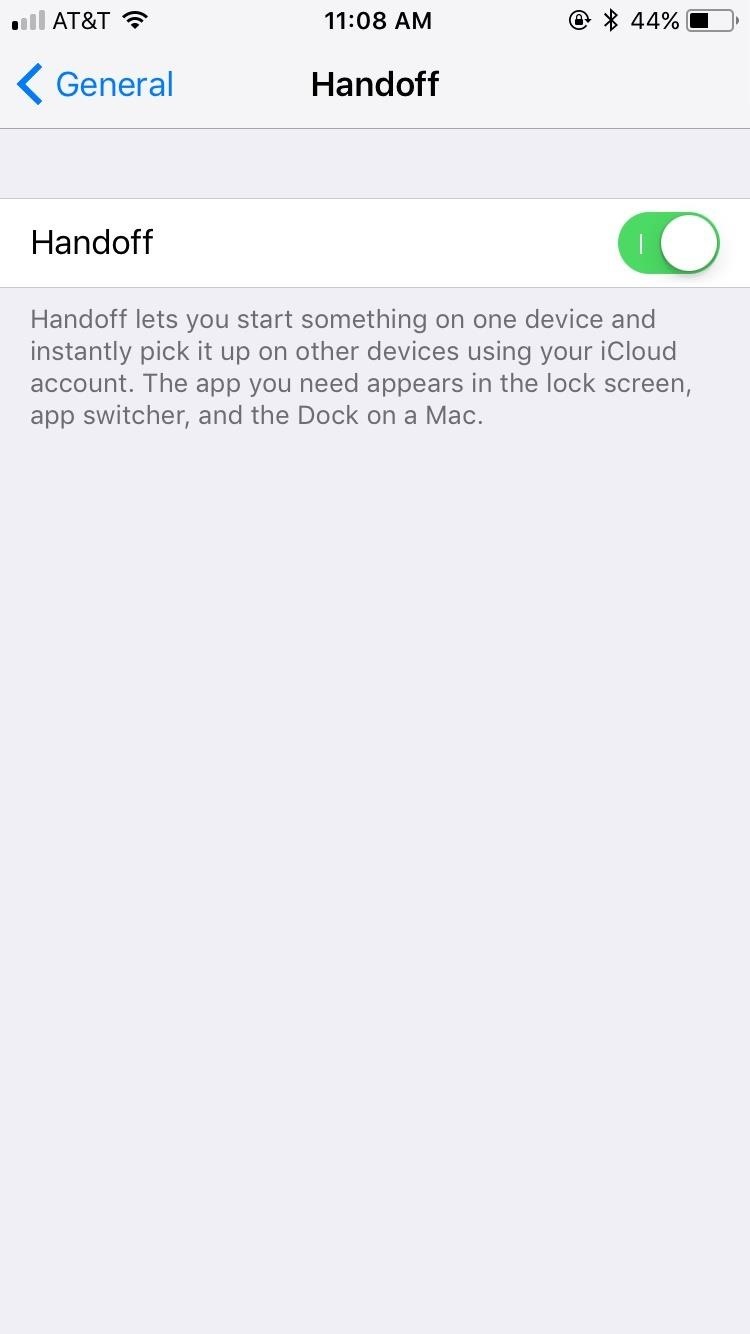 Disable Fitness Tracking
Your iPhone can help track your fitness throughout the day, but this comes with a battery cost. To disable the fitness tracking, go to Settings –> Privacy –> Motion & Fitness, and deactivate Fitness Tracking. If you have a Fitbit or another tracker, you don't need this enabled anyway.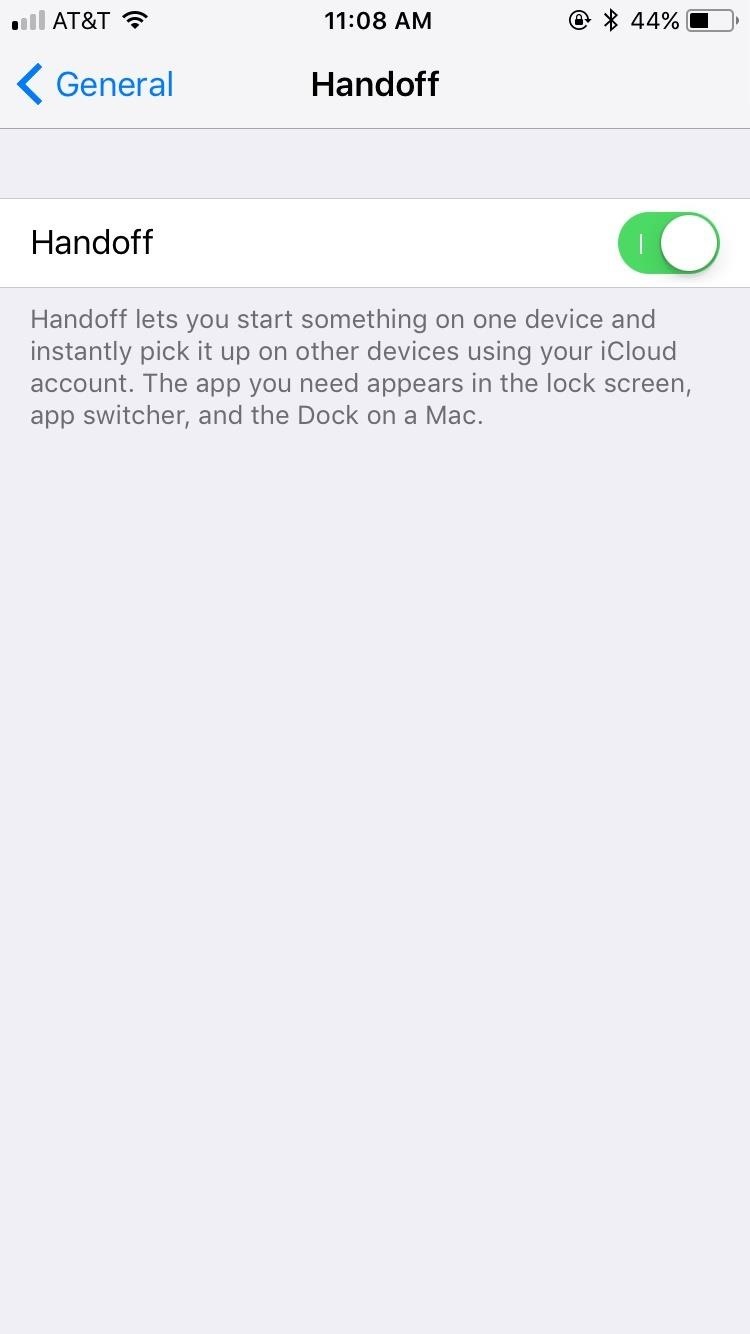 Disable Handoff
Handoff can be very useful when moving between Apple devices. If you only have an iPhone, or you don't work across devices, this feature won't be of use to you but could still hurt your battery life. Disable it by from Settings –> General –> Handoff.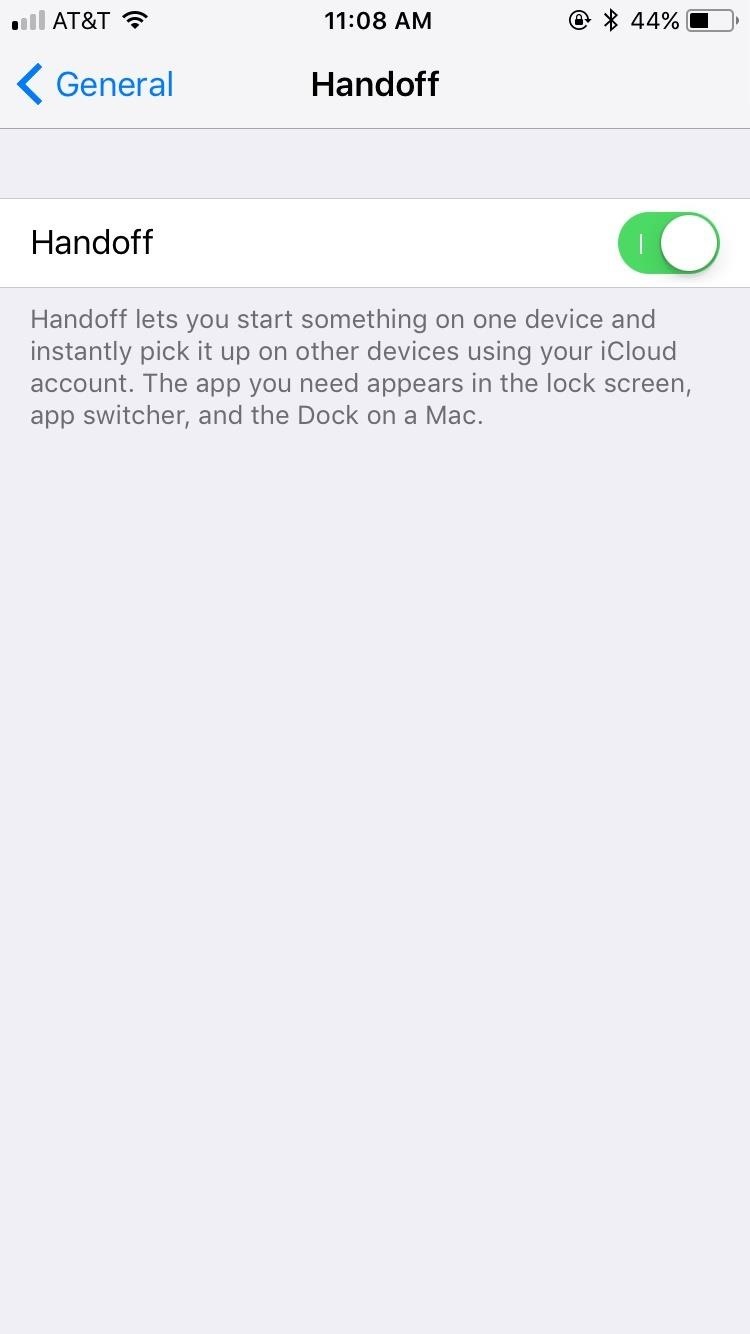 Toggle Off Some App Store Settings
If you install an app on your iPad it can automatically download to your iPhone, too. This, of course, can happen when you're low on battery power, so it's better to just set this to manual so you can download them when you have enough juice to do so.
Go to Settings –> iTunes & App Stores, then toggle off Apps from the list. We also suggest toggling off Updates, especially if you have a lot of apps on your iPhone, and toggling off Use Cellular Data if you decide to keep Music and Books & Audiobooks on, since Wi-Fi will use less power.
ref : Gadgethacks
Bijay Pokharel
Bijay Pokharel is the creator and owner of Abijita.com. He is a freelance technology writer focusing on all things pertaining to Cyber Security. The topics he writes about include malware, vulnerabilities, exploits, internet defense, women's safety and privacy, as well as research and innovation in information security. He is a tech enthusiast, keen learner, rational and cool person in his professional activities and challenges.
Related posts