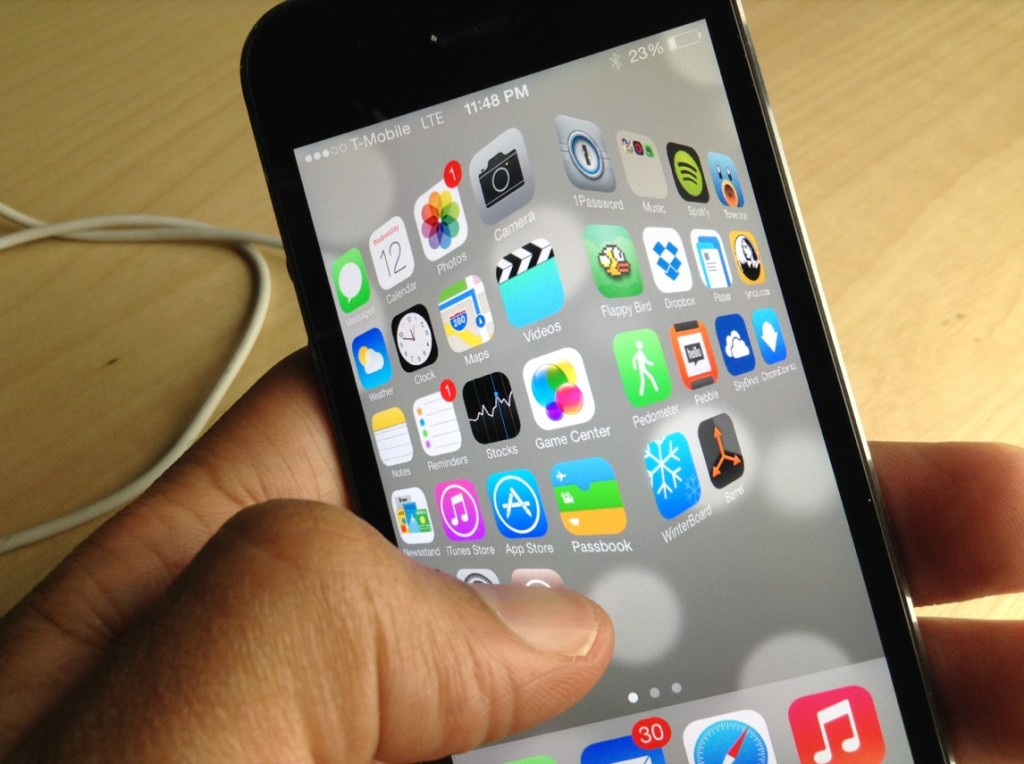 Jailbreaking is the act of changing the iPhone (or iPad) software to remove the restrictions and limitations imposed by Apple. The principal limitation is that software can only be installed from the App Store. With a jail broken phone you can install software from a rival to the App Store, and also manually using files downloaded from the internet.
Jailbreaking is different to iPhone unlocking. iPhones (like all mobile phones) that are sold as part of a contract are often locked to a particular network. This means that if you buy an iPhone from O2, for example, you have to use an O2 SIM card in it. The iPhone is 'locked' to that network.Unlocking the iPhone turns it from an iPhone that can only work on the O2 network to one that can work on any network. But you will still be running officially sanctioned iOS software, and still have the software limitations. (Unlocking is considered a breach of your mobile phone contract, incidentally.)
5 reasons not to jailbreak your iPhone
Void Warranty
This is a no-brainer, every one of us knows this is going to happen when you decide to jailbreak your iOS and there is no way out of it. If anything goes wrong in this process then don't expect a sympathetic behaviour from the Apple store. They won't even consider your phone if your iOS is jailbroken.So figure out are you ready for this? Will it be okay for you if anything goes wrong?Of course, you can re-jailbreak your phone any day but yes once you do it your phone will be back to it warranty but know you'll lose your jailbroken version on your iOS.
Don't expect everything to work
People usually take this step to take the full over their phone but my friend, not everything you think will work on your phone. Yes, your phone is not going store 1 TB of data neither you'll be able to download all the apps for free.You must be thinking we have Cydia we can download anything for free. I completely agree with you but it might happen that the application which you on Cydia is not compatible with your iOS version. Instead, try out some other alternatives of App store where you get all the applications for free like the Aptoide for iOS. Here you'll get all the application for free no need to jailbreak your device anymore.
iOS Instability
Be ready for this now your phone can reboot anytime and can even enter into safe mode. Chances are your battery might also drain quickly and your phone heats up often due to a lot of processing power.A user known for this issue will solve it easily but if you are a novice and don't know how to deal with it then it might be a daunting day for you.
Security Issues
This is the most vulnerable problem that can ever happen to your phone one you jailbreak your iOS. Macrumors noticed that hackers try to access also your personal information via your phone. Because now your phone is prone to errors and might react weirdly.
No Mac Support
If you are a Mac user you are dead because you can't jailbreak your iOS from Mac for that you need a Windows pc.Of course, you can install a virtual software on your Mac which will help you solve this issue but I personally don't recommend it to novice users as it can be difficult for them.
Let me know in the comments section whether you are going to jailbreak or not? I'd love to hear from you guys!
Bijay Pokharel
Bijay Pokharel is the creator and owner of Abijita.com. He is a freelance technology writer focusing on all things pertaining to Cyber Security. The topics he writes about include malware, vulnerabilities, exploits, internet defense, women's safety and privacy, as well as research and innovation in information security. He is a tech enthusiast, keen learner, rational and cool person in his professional activities and challenges.
Related posts