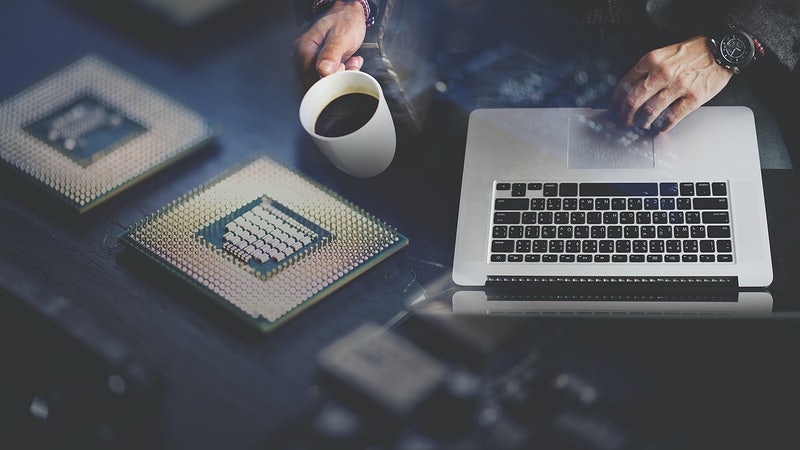 Essential Steps for Protecting Your Identity Online In 2021
Bijay Pokharel, August 22, 2020
0
4 min

read
There is nothing 100% safe as long as you are 0n the internet. With hacks, scams, malware, the internet can feel like a dangerous place these days.
Identity theft can rock your world, and not in a good way. You could lose access to your financial accounts, or find yourself with a surprise lien on your house. You might even end up under arrest if someone commits a crime under your identity.
What can you do to head off these alarming possibilities? However, implementing a small handful of security measures we can greatly reduce our exposure to all these threats. None of these will guarantee your safety against a thief who has targeted you personally, but most criminals go after the low-hanging fruit—those who fail to protect themselves. These Five tips can help make sure you, and your identity, aren't easy pickings.
Always Hide Your IP addresses
Risk: HIGH
Your home, mobile phone, and office are all assigned unique identifiers by your internet service provider (ISP). Your ISP may, from time to time, allocate a new one, but over a short period, two requests from separate accounts over the same IP address is a good indicator that they are related. Depending on your country and ISP, it may be possible to find out what ZIP code belongs to each IP address, or purchase other personal information directly from your ISP or an advertising company.
Solution
Use the Tor Browser. Each tab is automatically assigned a new circuit, meaning it has its own IP address. It's always a good idea to use a VPN additionally. If you don't have access to Tor or the sites you are using don't work in Tor, you should switch your VPN server location when changing your accounts.
Remove Metadata In Documents And Images
Risk: HIGH
In your files, Microsoft Word, cameras, and most other software leave significant amounts of information, called metadata. Metadata can easily identify you and could include information such as the version of your operating system, your GPS coordinates, or even your name.
Solution
Use the Metadata removal tools described here to scrub metadata from your documents and files before uploading or sharing them.
Never Click On Short URL
Risk: HIGH
A URL shortener turns a long and bulky web address into a short address using a simple redirect. Third parties usually run URL shorteners, and it's relatively easy for anyone to set up such a service.
While not every shortening service or link is malicious, people use shortened URLs to direct you to sketchy sites, carry out phishing attacks, place cookies on your computer, and obtain personal information (such as the version of your browser, operating system, and your IP address).
Solution
Don't click on shortened links without good reason. Use services like unshorten.it to see where a shortened URL leads to. If a link is unshortened, the creator of the original link will only see information obtained from the unshortening service, rather than your data. They will, however, know when you unshortened the link.
Careful With Plugins, Add-ons, Extensions, Apps
Risk: HIGH
Be careful with plugins for browsers or email clients and any apps built on sensitive platforms. While some extensions, such as the Privacy Badger, uBlock Origin, or HTTPS Everywhere, can help protect you, others could be used against you. Plugins sit directly on top of email clients and browsers and can read your emails, see what you are browsing, and even change web content.
Solution
Never install applications from unknown sources, and only use well-known applications from the original maintainer. Also, leave the beta testing to someone else when your privacy and security are at stake!
Beware Of Phishing, Malware, Hacking
Risk: HIGH
A public figure, or those with personal enemies, will likely face an increased threat from phishing and malware. Malware tools are traded on the internet and can be customized for various uses and targets. Malware tools are easily deployed, and the more targeted they are, the more efficient they become.
Solution
Put a sticker on your camera and stick a dead cable into your microphone jack, as Mark Zuckerberg does. Keep your software up to date, be careful where you enter passwords, and what you click. Make sure to enable two-factor authentication on your accounts.
3 things about this photo of Zuck:

Camera covered with tape
Mic jack covered with tape
Email client is Thunderbird pic.twitter.com/vdQlF7RjQt

— Chris Olson (@topherolson) June 21, 2016
You don't have to totally change your life in order to protect against identity theft. Follow these five simple tips and you'll have a very good chance of thwarting theft.
Bijay Pokharel
Bijay Pokharel is the creator and owner of Abijita.com. He is a freelance technology writer focusing on all things pertaining to Cyber Security. The topics he writes about include malware, vulnerabilities, exploits, internet defense, women's safety and privacy, as well as research and innovation in information security. He is a tech enthusiast, keen learner, rational and cool person in his professional activities and challenges.
Related posts