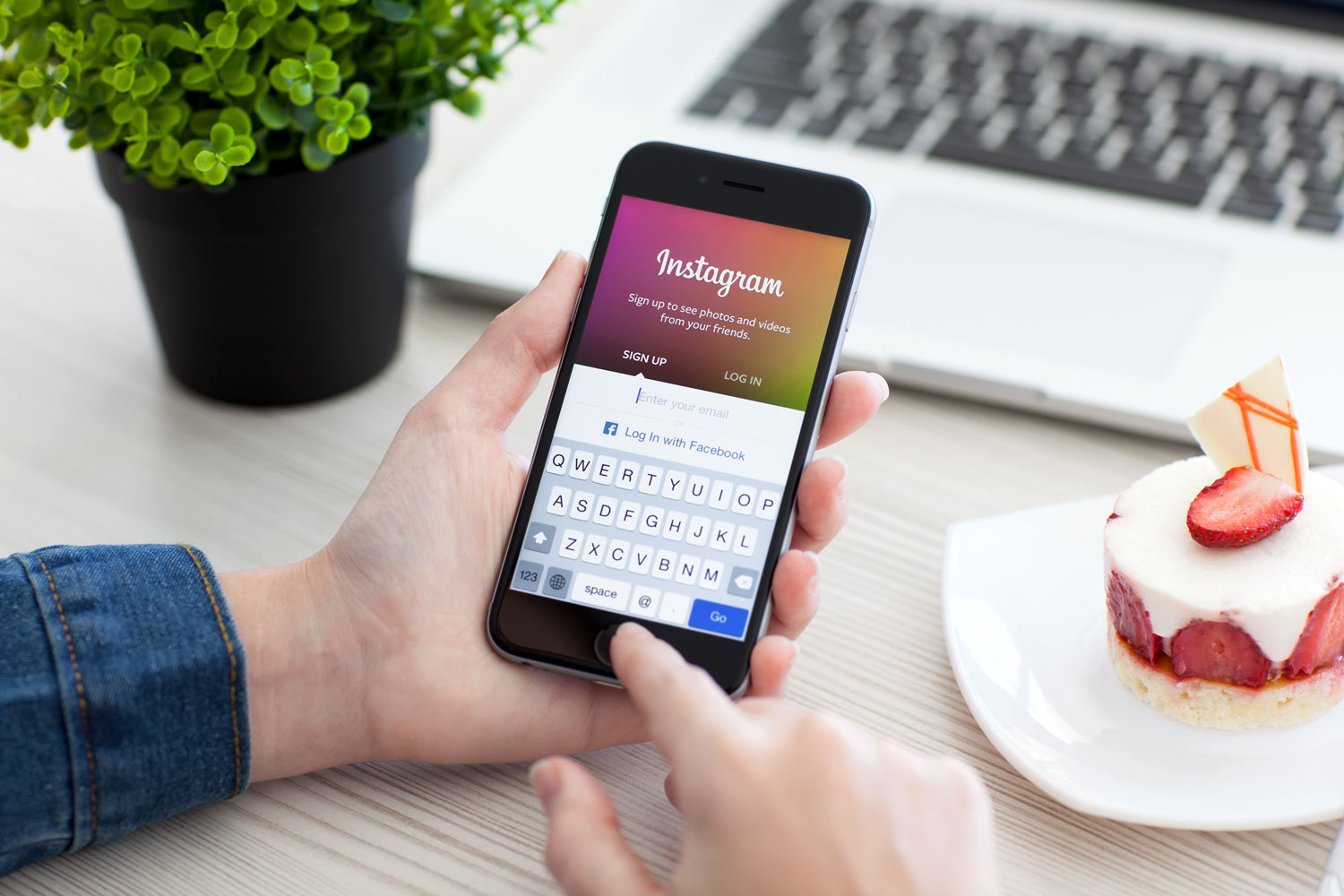 The Essential Guide to Secure Your Instagram Account
Bijay Pokharel, February 15, 2018
0
6 min

read
As with most social media platforms, Instagram can be a double-edged sword. On one hand, it's a great way to share and express yourself — but on the other, it can be just as effective at compromising your privacy and security. Thankfully, there are a few things you can do to protect yourself.
As with all things regarding cyber security, no plan is foolproof. So be aware that even if you implement these tips, you are still at risk of having your personal data fall into the wrong hands. However, by adjusting these settings in the Instagram app for Android or iPhone, you will dramatically lower your risks.
Here are few tips to secure your Instagram Account
One of the easiest things you can do to improve your defenses is enabling two-factor authentication (2FA). This will require that you add your phone number to your account (if you created your account with just your email or Facebook credentials), but will add an additional layer to your security. With two-factor authentication, you'll need both your password and a one-time passcode (OTP) to log into your Instagram account. This OTP is sent to your phone when you're trying to log in. In principle, hackers will be prevented from accessing your account unless they also have physical access to your phone.
To enable 2FA, head to the profile tab from Instagram's main menu by tapping the silhouette icon near the bottom-left corner. From there, tap the menu button in the top-right corner on Android, or press the gear icon next to "Edit Profile" if you're on iPhone. Choose "Two-Factor Authentication" and enable the switch next to "Require Security Code" to enable. Follow the instruction on the pop-up to add your phone number and complete the process.
Use a Password Manager
Besides the OTP, your password is the main gatekeeper that prevents access to your account. Unfortunately, so many users are protecting their account with a password that is easy to memorize — this has the unintended consequence of being an easier password to hack, unfortunately.
Instead of relying on a memorized password, use a password manager to create one for you. Unlike something you create, the password manager is guaranteed to be as strong as needed since you can control the criteria it needs to abide by. Additionally, you can change your password easily (we recommend every 90 days) to ensure hackers don't have much time to guess your password.
Whether you are using iOS or Android, we recommend using LastPass Password Manager. Its low cost combined with a vast feature list is unmatched by any other manager on either app store. Check out our full rundown of why LastPass is the best, then try it out to help secure your Instagram account.
Turn Off GPS Tagging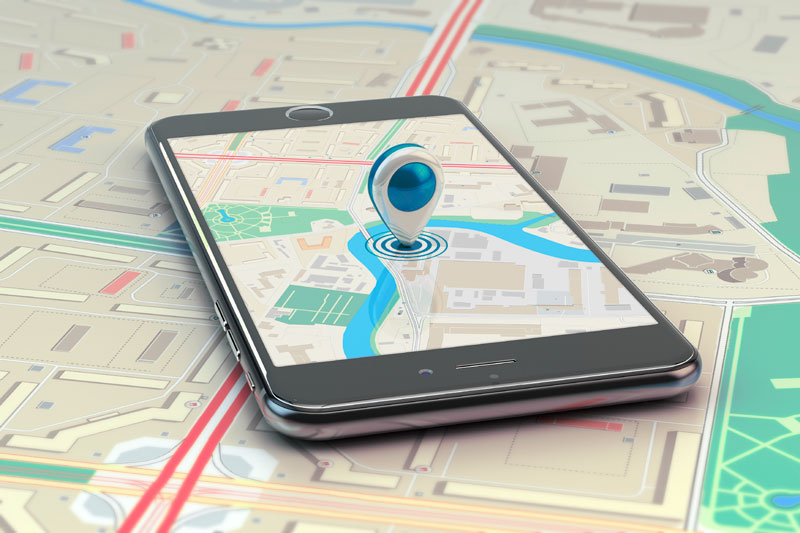 Most camera apps will tag your photos with coordinates that show where they were taken — it's a great way to recall previous adventures at specific locations. However, with this metadata attached to your photos, unwanted individuals can easily learn your location.
With Android, you can disable GPS tagging in your stock camera app, but this process varies with each device. Typically, the option is located in the settings menu within your main camera app under "GPS Tagging" or "Tag Locations."
For iOS, it is a little more straightforward. Open up Settings and select "Privacy". Chose "Location Services" and select "Camera" (or whatever camera app you are using). Switch "Allow Location access" to "Never" to permanently block location tagging by the camera app.
Require Approval for Tagged Photos
Your presence on Instagram goes beyond the pictures you personally upload. If anyone else takes a picture of you and tags you in it, that photo will also show on your page, regardless of if you wanted it there. Fortunately, you can change that by requiring approval before it is added to your profile.
Navigate to Options (see Tip #1) and choose "Photos of You," then select "Add Manually." Now each photo you are tagged in will require that you manually approve them before they are added to your profile.
Make Your Account Private (Optional)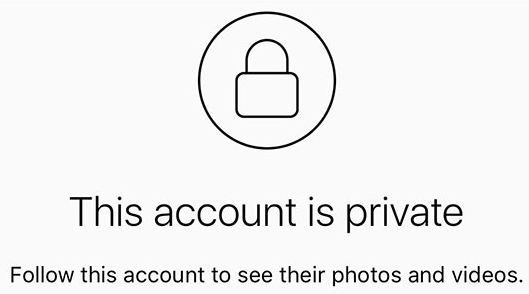 For maximum privacy, your account can't be public. Any public account can be accessed by anyone, which can lead to your photos and videos being copied by catfishers and other malicious individuals. However, privacy does come at a cost. For example, for those creating brand awareness, anything that hinders individuals from discovering you will hurt your progress. For that reason, this tip is optional based on your needs.
If you are average Joe who uses the platform to connect with friends, head over to Options and select "Private Account" to enable the toggle. Once enabled, only those who you approve can see your content. Your current followers will not be affected by your decision.
Use Instagram Wisely
Besides technological solutions, there are a few personal choices you can make to protect your private information. First, remember that whatever you post (even with a private account) is accessible by other people. Don't post pictures that you might regret later on in life — particularly ones you might be ashamed of later or pictures that reveal personal information. Always remember, anything that can be used against you will be used against you.
Second, be aware that your profile doesn't need to be completely filled out. Don't reveal to others information that isn't needed. Despite whatever trust you may have with your followers, it only takes one person to make a decision that can impact your life.
Finally, use the block user feature. While in your "Followers list", tap any user who you don't know or is toxic and select the menu button. In the pop-up, choose "Block" to disable access to your account.
With these tips, you'll make the double-edged sword of Instagram a little less sharp. While the risk isn't averted, it is dramatically hampered. Do you have any other suggestions to help protect privacy on Instagram? Let us know in the comments below.
BONUS
Security Tips
Here are some things you can do to help keep your account safe:
Pick a strong password. Use a combination of at least six numbers, letters and punctuation marks (like ! and &). It should be different from other passwords you use elsewhere on the internet.

Change your password regularly, especially if you see a message from Instagram asking you to do so. During automated security checks, Instagram sometimes recovers login information that was stolen from other sites. If Instagram detects that your password may have been stolen, changing your password on Instagram and other sites helps to keep your account secure and prevent you from being hacked in the future.

Never give your password to someone you don't know and trust.

Make sure your email account is secure. Anyone who can read your email can probably also access your Instagram account. Change the passwords for all of your email accounts and make sure that no two are the same.

Log out of Instagram when you use a computer or phone you share with other people. Don't check the "Remember Me" box when logging in from a public computer, as this will keep you logged in even after you close the browser window.

Think before you authorize any third-party app.
Bijay Pokharel
Bijay Pokharel is the creator and owner of Abijita.com. He is a freelance technology writer focusing on all things pertaining to Cyber Security. The topics he writes about include malware, vulnerabilities, exploits, internet defense, women's safety and privacy, as well as research and innovation in information security. He is a tech enthusiast, keen learner, rational and cool person in his professional activities and challenges.
Related posts