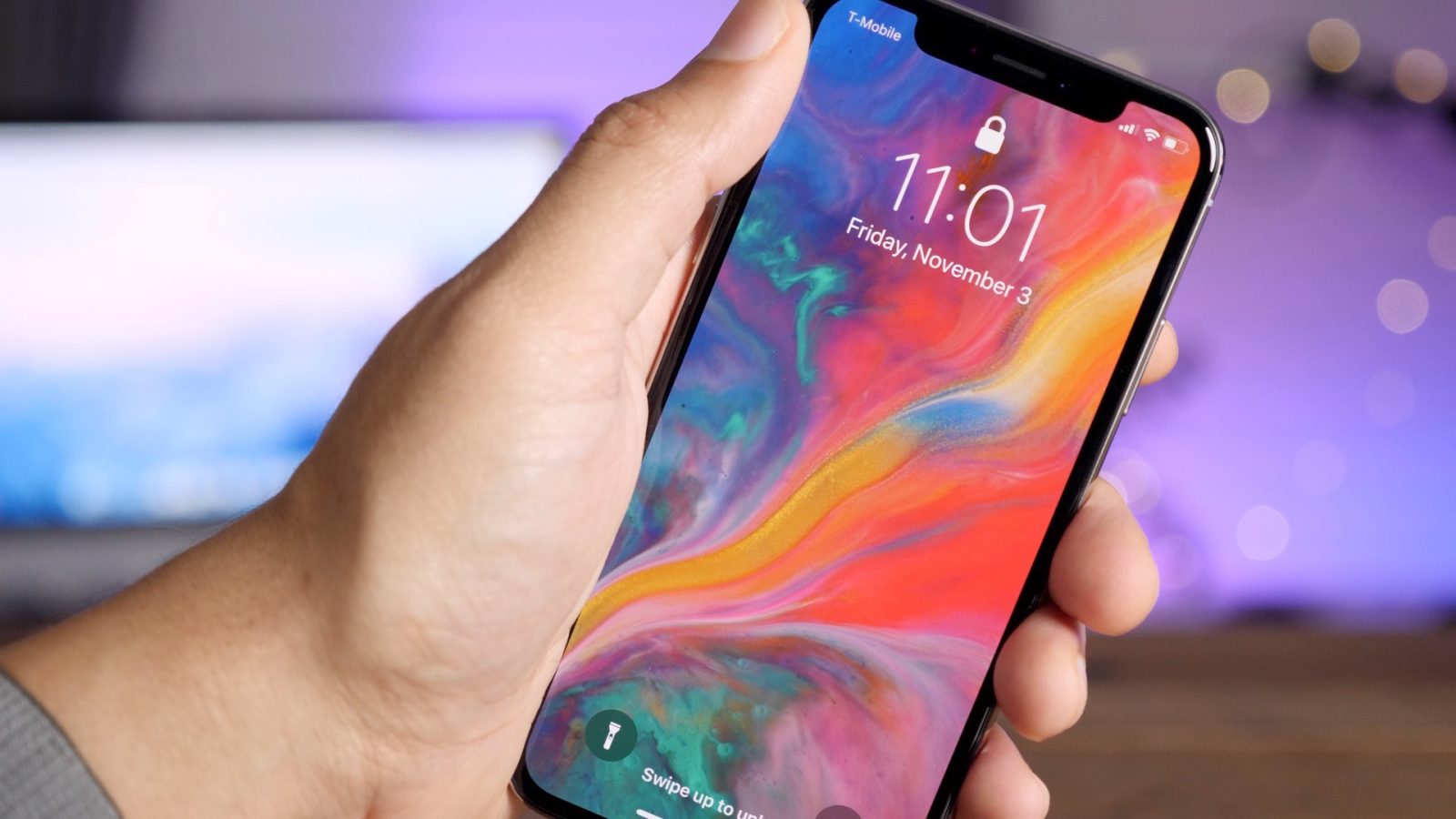 Cool New Features in IOS 11.2 for iPhone
Bijay Pokharel, December 5, 2017
0
8 min

read
Apple released the iOS 11.2 update for the iPhone to the masses early morning on Dec. 2, and here are all the new features and important bug fixes you need to know about.Of the new features, two of them are ones we thought we'd get when iOS 11 was first released. However, there's still one missing that isn't in the iOS 11.2 update — Messages in iCloud. Since everything else that was shown back in June at WWDC has gone live, we're hoping Messages in iCloud will be next, possibly in an iOS 11.3 update. Cross your fingers.
You Can Finally Use Apple Pay Cash
We've been patiently waiting for Apple Pay Cash to appear ever since it was highlighted as a feature at WWDC 2017 back in June. It never made it to the initial push of iOS 11, but iOS 11.2 just gave it to us. For all the details on using Apple Pay Cash for person-to-person payments. If you don't see it on your iPhone yet, be patient, as Apple will switch it on shortly for you as it rolls out in the US.
The Calculator Works Again
Somehow, Apple managed to break the Calculator app in an iOS 11.1 update, but that's all squared away now. The bug would make it hard to do any fast calculations since it would lag behind when you tapped operation buttons. Now, it's just as speedy (and correct) as it was before the iOS 11.1 update.
There's a Live Sports Tab in the TV App
When you open the TV app, there's now a "Sports" tab that houses quick links to live streaming games, as well as the ability to watch games that have already taken place and are being re-aired. Right now, it appears that ESPN is the only partner, but more apps may be supported in the future.
Pop-Up Explainers in Control Center
While the redesigned Control Center in iOS 11 was a hit, for the most part, the way that Bluetooth and Wi-Fi controls acted was absolutely confusing. Basically, toggling Bluetooth or Wi-Fi didn't actually turn them off so that other services could still use them.
Now, Apple has made it clear exactly what's going on with prompts explaining what's going on. These prompts will only appear once each. When you toggle them off after the initial prompt, you'll get a toast notification up top saying it's disconnecting until tomorrow.
The Bluetooth & Wi-Fi Controls Have New Disabled Colors
Another confusing aspect of the way Bluetooth and Wi-Fi buttons worked in the Control Center was that they were gray when "disconnected." That gray was the same gray that other buttons used to signify them being completely disabled. Now, to signify that you're not fully turning Bluetooth and Wi-Fi off, the buttons are now white when toggled off and gray when actually disabled altogether from the Settings app.
The 2017 iPhones Get Fast Wireless Charging Skills
Why would you ever want to use a wireless charger if it's slower than charging with a cable? Well, that question seems to be going away now that iOS 11.2 added support for wireless charging at 7.5 watts instead of 5 watts. It's not as fast as the quick-charging skills that Samsung devices have, but it's a decent improvement over Apple's first go at wireless charging. Of course, you'll need a Qi station with an output of at least 7.5 watts to take advantage of this.
Some Emoji Got Tweaked
While there are no new emoji in iOS 11.2, there are a few tweaked ones. As you can see below, the cameras, ant, tumbler glass, spoon, fork and knife, fork and knife with plate emoji are all slightly different.
The iPhone X Got a Control Center Indicator
If you have an iPhone X, you probably noticed the little Control Center indicator animation after you first set up the device. This animation would disappear forever after you swiped down the Control Center, but in iOS 11.2, there's now a bar up top reminding you that that's how you swipe down the Control Center. For those of you always forgetting, it's probably useful. For everyone else, there doesn't seem to be a way to disable it aside from removing access to the Control Center.
There Are New Wallpapers for Older iPhones
A few of the new wallpapers available for the 2017 lineup of iPhones is now available for every other iPhone models running iOS 11.2. The ones below are what you'll get.
And Also New Live Ones for the iPhone X
The iPhone X came with seven unique Dynamic wallpapers and three unique Live wallpapers. But the moving sand Live wallpapers shown in the iPhone X commercial were nowhere to be seen. Thankfully, iOS 11.2 finally brings them to use in three varieties, seen below.
The TV App Has Notification Preferences
For some reason, the TV app didn't have any way to control notifications. Now, TV has finally been added to the Notifications settings.
There Are New Icons in Messages
After tapping on the camera icon in the Messages app, the "Camera" icon on the next screen now matches the first icon instead of being different. Also, the "Photos" icon looks different, more in line with how it looks elsewhere in iOS.
Album Art in Control Center Is More Square
Album artwork in the music control window in the Control Center is now squared instead of slightly rounded.
Podcasts Will Auto-Advance You to the Next Episode
Apple added support in the Podcasts app where the next episode would automatically start form the same show. For those of you who like -binge-listening, you've probably been wanting this to show up.
Downhill Snow Sports Is Now in 

Health Kit
The Health Kit got support for "downhill snow sports" so you'll soon be able to record all your winter sports action with your Apple Watch and/or iPhone.
Trending Searches Get Blue Highlight in App Store
When you tap and hold on any "Trending" searches in the App Store, they will now be highlighted blue instead of nothing, that way you can tell which one you pressed. Of course, if you tap quickly, the blue highlight will not show, but that's something to look forward to in the future.
There's Introductory Pricing for Renewable Subscriptions
Another universal change is a feature for developers to add discounted pricing for auto-renewable services to first-time customers. We haven't seen any examples of this yet, so it will be interesting to see which services will take advantage of this in their pricing schemes.
Live Photo Effects Have a New Loading Animation
There's a new loading animation in Live Photo Effects when they are first preparing to show you their magic. Instead of the old style one you'd see that was just like the spinning one on-screen when powering down your iPhone, it's now more like a clock.
RTT Shows Up for Hearing Issues
While this feature won't affect most of you, Apple has added support for real-time text (RTT) phone calls for the deaf and hard of hearing.
And Let's Not Forget All the Smaller Bug Fixes
As per Apple's release notes, there are many bug fixes as well.
Fixed issue where Mail would continuously check for new messages even when already downloaded.
Fixed issue where cleared emails in Mail would reappear from Exchange accounts.
Fixed issue where Settings would open a blank screen sometimes.
Fixed issue where swiping to Today View or Camera on the lock screen would do nothing.
Fixed issue where music controls would not appear on the lock screen.
Fixed issue where app icons on the home screen would rearrange by themselves.
Fixed issue where you couldn't delete recent photos when iCloud storage limit is exceeded.
Fixed issue where Find My iPhone wouldn't appear on the map sometimes.
Fixed issue where keyboard could overlap messages in the Messages app.
Fixed issue where the keyboard would be laggy sometimes.
Fixed issue where notifications wouldn't be announced with VoiceOver.
Improved the stability of Calendar.
Improved video camera stabilization.
Improved VoiceOver stability in certain apps.
What to Expect from Future Updates
So far, the only big iOS 11 features Apple hasn't pushed out yet is Messages in iCloud and AirPlay 2. The former is one of the features I was most excited for since it will sync message between devices, so when you delete a message on your iPhone it will also delete on your Mac. Other than that, I'm sure we can expect some more fine-tuning of features and some more bug squashing.
As for AirPlay 2, it was seen in the betas, so hopefully, it will appear soon. You'll need speakers or devices that support it, like speakers connected to an Apple TV and Apple's yet unreleased HomePod. If you're set there, you'll see added abilities in the AirPlay window from either the Music app or the Control Center window once AirPlay 2 is released.
With AirPlay 2, you can send audio to several different devices and control them individually right from the same interface on your iPhone. And you can control the audio with multiple iOS devices.
Images and Reference from : gadgethacks.com
Bijay Pokharel
Bijay Pokharel is the creator and owner of Abijita.com. He is a freelance technology writer focusing on all things pertaining to Cyber Security. The topics he writes about include malware, vulnerabilities, exploits, internet defense, women's safety and privacy, as well as research and innovation in information security. He is a tech enthusiast, keen learner, rational and cool person in his professional activities and challenges.
Related posts