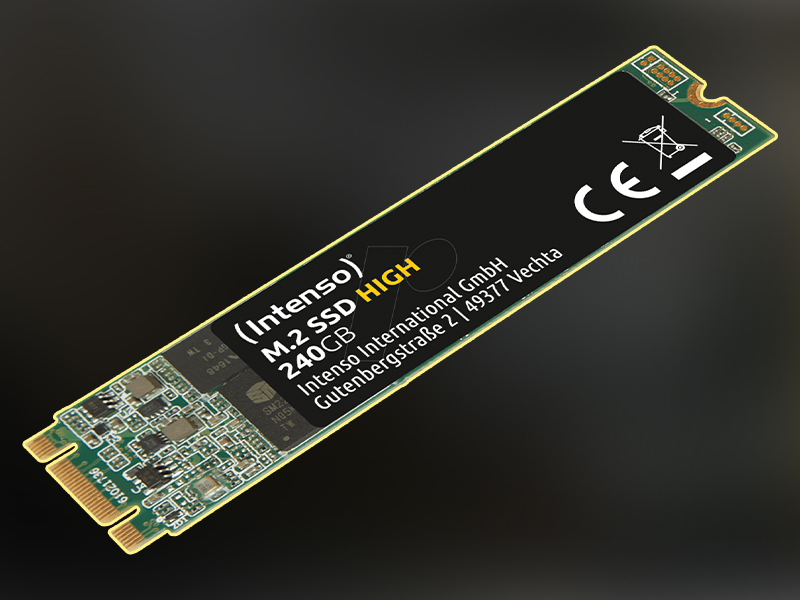 What Is M.2 SSD?
Bijay Pokharel, May 17, 2020
0
2 min

read
An M.2 SSD is a solid-state drive (SSD) that conforms to a computer industry specification and is used in internally mounted storage expansion cards of a small form factor.
M.2 SSDs are designed to enable high-performance storage in thin, power-constrained devices, such as ultrabook and tablet computers. They are generally smaller than other, comparable SSDs, such as the mSATA.
SSDs are a form of storage media that saves persistent data on solid-state flash memory. Unlike a hard disk drive (HDD), an SSD has no moving parts to break or spin up or down. The M.2 SSD specification was originally known as the Next-Generation Form Factor, but the "Next-Generation" name was changed in favor of the M.2 — pronounced M-dot-2 — name.
Specifically, M.2 is an interface specification that supports multiple protocols and applications such as Wi-Fi, Universal Serial Bus (USB), PCI Express (PCIe), and SATA (Serial Advanced Technology Attachment). M.2-compatible products are not limited to solid-state drives either. The specification also supports protocols such as USB, Wi-Fi and can be used in graphics cards and AI accelerator cards that use the M.2 specification.
The M.2 form-factor specification was defined by the SATA International Organization as well as the PCI Special Interest Group — a consortium of technology industry vendors.
Below are common M.2 SSD sizes: 
M.2 Type-2280 (22 x 80mm)
M.2 Type-2230  (22 x 30mm)
M.2 Type-2242 (22 x 42mm)
M.2 Type-2260 (22 x 60mm )
M.2 Type-22110 (22 x 110mm) 
As of early 2020, the largest M.2 SSDs support 2 TB of capacity, which is more than any mSATA drives but considerably less than other types of SSDs, such as 2.5-inch drives.
Bijay Pokharel
Bijay Pokharel is the creator and owner of Abijita.com. He is a freelance technology writer focusing on all things pertaining to Cyber Security. The topics he writes about include malware, vulnerabilities, exploits, internet defense, women's safety and privacy, as well as research and innovation in information security. He is a tech enthusiast, keen learner, rational and cool person in his professional activities and challenges.
Related posts