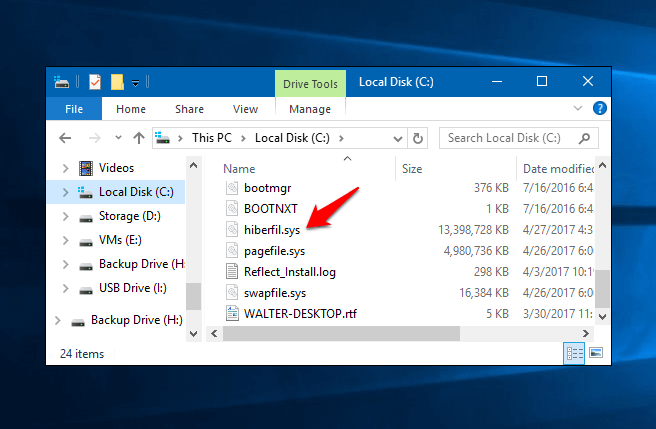 The Hiberfil.sys hidden system file is located in the root folder of the drive where the operating system is installed. The Windows Kernel Power Manager reserves this file when you install Windows. The size of this file is approximately equal to how much random access memory (RAM) is installed on the computer.
The computer uses the Hiberfil.sys file to store a copy of the system memory on the hard disk when the hybrid sleep setting is turned on. If this file is not present, the computer cannot hibernate.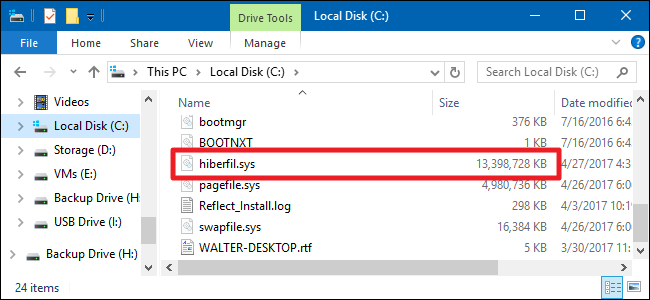 How To Delete The hiberfil.sys File
The hiberfil.sys file is only required if you use the hibernate feature. To delete it, follow these ​steps:
1.Open the start menu and type in "Command Prompt". Right-click the top-most result and select Run as administrator. or type Window logo key + R then 'run' window will pop up then type "cmd"
2.Click on the terminal window that appears and type:
powercfg -h off
After typing this command, press enter.
This will successfully delete the hiberfil.sys file.
If you wish to use hibernate mode in the future, repeat the steps above but replace off with on in the terminal window command.
powercfg -h on
This will re-enable the option to hibernate on Windows and the hiberfil.sys file will be created again.
Bijay Pokharel
Bijay Pokharel is the creator and owner of Abijita.com. He is a freelance technology writer focusing on all things pertaining to Cyber Security. The topics he writes about include malware, vulnerabilities, exploits, internet defense, women's safety and privacy, as well as research and innovation in information security. He is a tech enthusiast, keen learner, rational and cool person in his professional activities and challenges.
Related posts