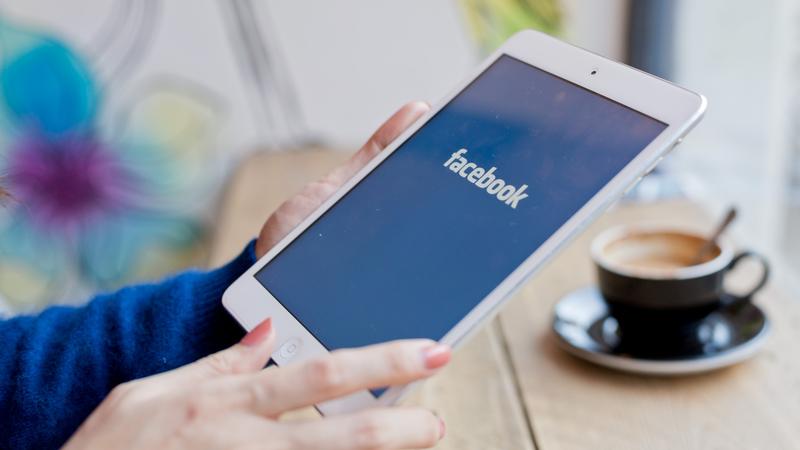 How To Check if Someone Else is Using Your Facebook Account?
Bijay Pokharel, September 23, 2018
0
2 min

read
If, like many, Facebook is your homepage to the internet and the front to all of your online activities, chances are you've probably logged in on communal machines or your mate's or ex's phone from time to time, right? There's nothing wrong with that, but the fear of realising you've left your account logged in on these otherly owned devices is like no other. As well as getting you panicked about potential joke posts and dirty photo uploads, it's a cold sweat-inducing, knee-weakening fear that instantly makes you aware that people are potentially snooping on all of your private conversations without you knowing – arrrrrgh. Well, fortunately there is a way to know who's looking at your Facebook account and kick them off to reclaim control of your social service.
HOW TO SEE IF SOMEONE'S VIEWING YOUR FACEBOOK ACCOUNT ?
How? Well, on the Facebook desktop service, hitting Settings > Security > Where you're logged in, will give you a list of all the devices your Facebook account is currently associated with. If, like us, you spot you're currently logged in on 2 (yes, 2) different devices, chances are that something's afoot. Fortunately you can see exactly when and where these devices were used to last access your account and, if you're still slightly concerned about your safety, you can manually, and remotely, disassociate your account from these machines.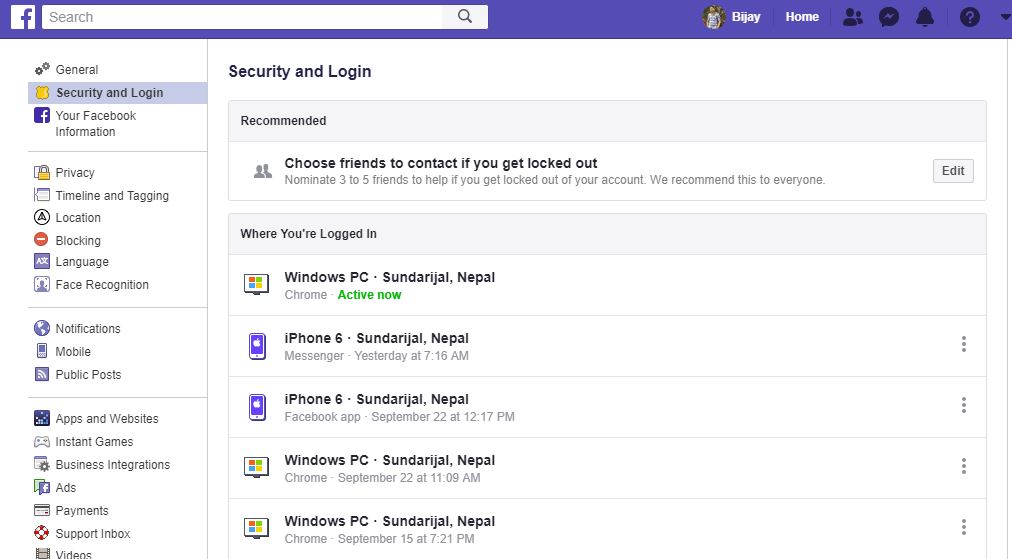 If your fears just won't abate, as well as changing your password, you can get Facebook to alert you whenever your account is used to log in to a new device. This can be done by heading Settings > Security > Login Alerts.
Heck, if you're still paranoid, you can ask Facebook to request your permission, and a separate password, every time a new login request is made. To do this, simply point your browser at Facebook and click Settings > Security > Login Approvals and follow the simple set-up process. That's it, you can now enjoy your hourly Facebook visits in comfort, knowing that no one you don't want is snooping on your sessions.
Bijay Pokharel
Bijay Pokharel is the creator and owner of Abijita.com. He is a freelance technology writer focusing on all things pertaining to Cyber Security. The topics he writes about include malware, vulnerabilities, exploits, internet defense, women's safety and privacy, as well as research and innovation in information security. He is a tech enthusiast, keen learner, rational and cool person in his professional activities and challenges.
Related posts