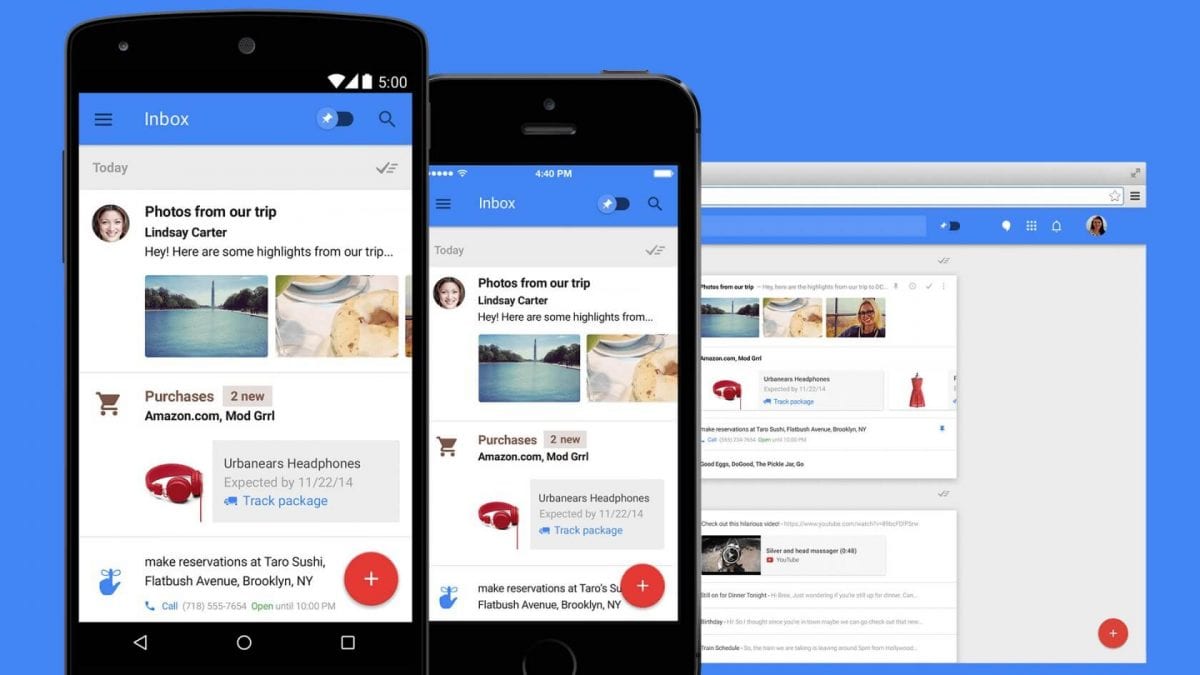 Tech giant Google announced that it will shut down its popular email app 'Inbox by Gmail' on April 2, 2019. As per the notice sent to Inbox users, the company said that 'Inbox by Gmail' will be completely shut after 15 days from now. Along with the Inbox app, Google's social network Google+ will also bite the dust on the same day. Earlier Google announced that Inbox will be shut by the end of March but now the company has extended the date by a couple of days.
Almost exactly four years ago, Google launched Inbox as an innovative new email app that lived alongside Gmail. It brought a ton of new ideas to how email could work, including old standbys like snoozing and newer ideas like bundling. Over those four years, Inbox gained a small number of adherents who suffered through too-rare updates so they could have a better (or at least different) email experience.
A lot of the features in Inbox were well-loved, mainly because they were so obviously lacking in Gmail without dealing with hacky third-party solutions. Inbox provided a way to manage the onslaught of email with gestures that made it easy to process messages on the go. It was also generally seen as a potential incubator for new email features that could come to Gmail — though, in practice, Inbox didn't see enough updates to justify its reputation as a testing ground.
Bijay Pokharel
Bijay Pokharel is the creator and owner of Abijita.com. He is a freelance technology writer focusing on all things pertaining to Cyber Security. The topics he writes about include malware, vulnerabilities, exploits, internet defense, women's safety and privacy, as well as research and innovation in information security. He is a tech enthusiast, keen learner, rational and cool person in his professional activities and challenges.
Related posts