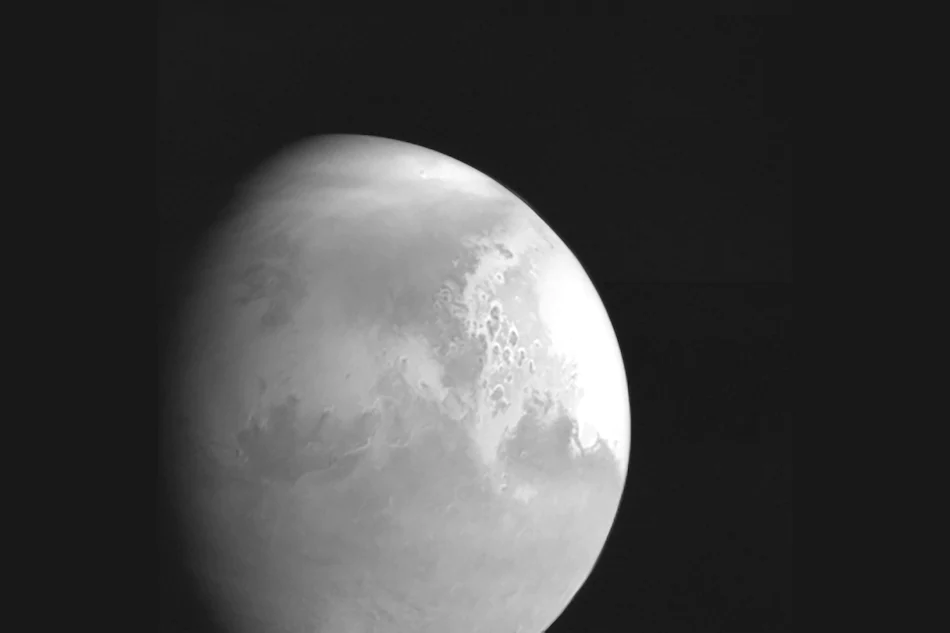 China landed its first pair of robots on the surface of Mars on Friday, state-affiliated media confirmed on social media.
#BREAKING China's Tianwen-1 probe lands on #Mars pic.twitter.com/gtzFwlpgot

— CGTN (@CGTNOfficial) May 15, 2021
According to Chinese state news agency Xinhua, an entry capsule enclosing them separated from the orbiter at about 4 am Beijing time on 15 May. After several hours it entered Mars's atmosphere at an altitude of 125 kilometers.
The landing took place at Utopia Planitia, a flat swath of Martian land and the same region where NASA's Viking 2 lander touched down in 1976. After touching down, the lander will unfurl a ramp and deploy China's Zhurong rover, a six-wheeled solar-powered robot named after the god of fire in ancient Chinese mythology.
The rover carries a suite of onboard instruments, including two cameras, a Mars-Rover Subsurface Exploration Radar, Mars Magnetic Field Detector, and Mars Meteorology Monitor.
The Tianwen-1 spacecraft launched from the Wenchang Spacecraft Launch Site in China's Hainan province on July 23rd last year, setting off on a seven-month trek to the Red Planet. The spacecraft trio "has functioned normally" since it entered Mars orbit in February, the China National Space Administration (CNSA) said in a statement Friday morning. It collected a "huge amount" of scientific data and snapped photos of Mars while in its orbit.
Bijay Pokharel
Bijay Pokharel is the creator and owner of Abijita.com. He is a freelance technology writer focusing on all things pertaining to Cyber Security. The topics he writes about include malware, vulnerabilities, exploits, internet defense, women's safety and privacy, as well as research and innovation in information security. He is a tech enthusiast, keen learner, rational and cool person in his professional activities and challenges.
Related posts