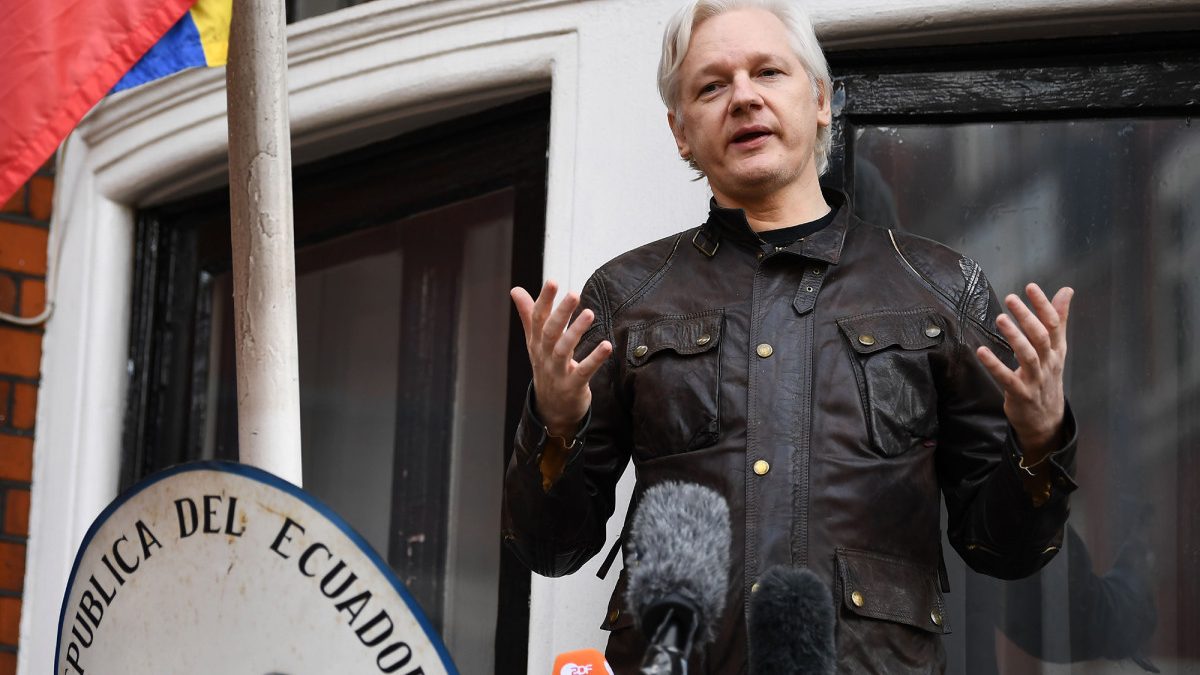 WikiLeaks founder Julian Assange was hit with a new federal indictment on Wednesday accusing him of conspiring with hackers, including the group "Anonymous."
The US Department of Justice has filed today a superseding indictment against WikiLeaks founder Julian Assange.
"The new indictment [PDF] does not add additional counts to the prior 18-count superseding indictment returned against Assange in May 2019," the DOJ said in a press release.
"In 2012, Assange communicated directly with a leader of the hacking group LulzSec (who by then was cooperating with the FBI), and provided a list of targets for LulzSec to hack. With respect to one target, Assange asked the LulzSec leader to look for (and provide to WikiLeaks) mail and documents, databases and PDFs.
"In another communication, Assange told the LulzSec leader that the most impactful release of hacked materials would be from the CIA, NSA, or the New York Times.
"WikiLeaks obtained and published emails from a data breach committed against an American intelligence consulting company by an 'Anonymous' and LulzSec-affiliated hacker. According to that hacker, Assange indirectly asked him to spam that victim company again.
These broadened charges come to add to previous accusations that Assange conspired with Army intelligence analyst Chelsea Manning to crack a password hash for an Army computer in order to obtain classified material, which he later published on the WikiLeaks portal.
Assange was charged last year with allegedly violating the Espionage Act by conspiring with former Army intelligence analyst Chelsea Manning to illegally obtain and disclose classified information.
He was arrested after being booted from the Ecuadorian Embassy in London and is now at the center of an ongoing extradition battle over whether he should be sent to the United States. He is currently locked up in a UK jail on other charges.
His alleged publication of hundreds of thousands of classified documents could see him sentenced to 175 years in prison, his legal team has said.
Assange's lawyers claim he was acting as a journalist entitled to First Amendment protections and that the US charges against him are politically motivated.
Bijay Pokharel
Bijay Pokharel is the creator and owner of Abijita.com. He is a freelance technology writer focusing on all things pertaining to Cyber Security. The topics he writes about include malware, vulnerabilities, exploits, internet defense, women's safety and privacy, as well as research and innovation in information security. He is a tech enthusiast, keen learner, rational and cool person in his professional activities and challenges.
Related posts