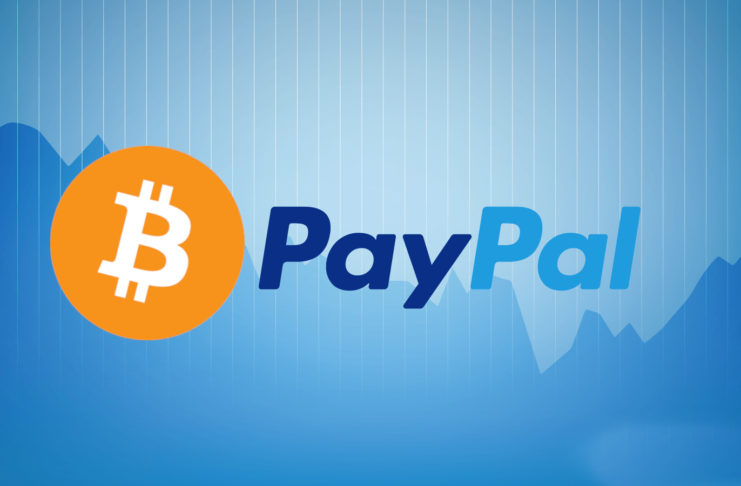 PayPal has partnered with cryptocurrency company Paxos to launch a new service. PayPal users in the U.S. will soon be able to buy, hold, and sell cryptocurrencies.
PayPal plans to support Bitcoin, Ethereum, Bitcoin Cash, and Litecoin at first. You'll be able to connect to your PayPal account to buy and sell cryptocurrencies.
There are 26 million merchants that offer PayPal around the world. For those merchants, customers paying in crypto won't have any impact. Everything will be converted to fiat currency when a transaction is settled.
The company will charge high fees on fiat-to-cryptocurrency and cryptocurrency-to-fiat exchange transactions. You can expect to pay 2.3% for transactions below $100, 2% for transactions between $100 and $200, 1.8% for transactions between $200 and $1,000 and 1.5% for transactions above $1,000. There's a minimum fee of $0.50 for transactions below $25. The page also says there will be some spread between buy and sell prices. Fees will be waived until 2021.
As a comparison, Coinbase charges 1.49% in conversion fees for any transaction over $200, and a fixed fee below that amount. Buying crypto assets with a debit card is much more expensive, as Coinbase charges 3.99%. Square's Cash App charges variable fees and Robinhood hides its fees behind some markup on market prices.
Revolut, which also partners with Paxos in the U.S. to offer cryptocurrency trading, charges 2.5 to 3% in exchange fees for free customers. If you're a premium user, you pay 1.5% in fees.
Many companies have been trying to build PayPal of crypto. It turns out that the PayPal of crypto could just be PayPal.
Bijay Pokharel
Bijay Pokharel is the creator and owner of Abijita.com. He is a freelance technology writer focusing on all things pertaining to Cyber Security. The topics he writes about include malware, vulnerabilities, exploits, internet defense, women's safety and privacy, as well as research and innovation in information security. He is a tech enthusiast, keen learner, rational and cool person in his professional activities and challenges.
Related posts