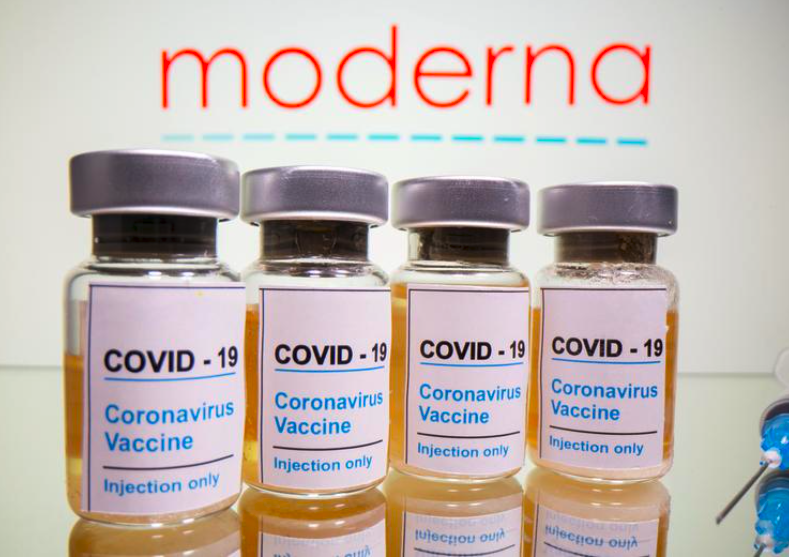 Moderna's COVID-19 vaccine is 94.5 percent effective, according to early data released by the company in a press release.
Moderna is also sharing positive results from its Phase 3 trial on Monday. The biotech company says that its COVID-19 vaccine candidate has shown efficacy of 94.5% in its first interim data analysis, which covers 95 confirmed COVID cases among its study participants, of which 90 were given the placebo, and only 5 received Moderna's mRNA-based vaccine. Further, of 11 severe cases of COVID-19, none were found among those who received the actual vaccine candidate.
"Aspirationally, you would like to see 90, 95 percent, but I wasn't expecting it. I thought we'd be good, but 94.5 percent is very impressive," Anthony Fauci, director of the National Institute of Allergy and Infectious Diseases, told The New York Times.
Moderna says that within the coming weeks it will be submitting for an Emergency Use Authorization of its vaccine candidate based on the results, looking to get approval from the FDA to use it in emergency circumstances ahead of a full and final approval.
That EUA, should it be granted, will be based on data from 151 confirmed cases among the Phase 3 participant group (which included 30,000 participants in total), and data from follow-ups extending on average over two months after case confirmation.
All final data will also be submitted to the scientific community for independent peer review, which is a standard part of the ultimate vaccine trial and approval process

Bijay Pokharel
Bijay Pokharel is the creator and owner of Abijita.com. He is a freelance technology writer focusing on all things pertaining to Cyber Security. The topics he writes about include malware, vulnerabilities, exploits, internet defense, women's safety and privacy, as well as research and innovation in information security. He is a tech enthusiast, keen learner, rational and cool person in his professional activities and challenges.
Related posts