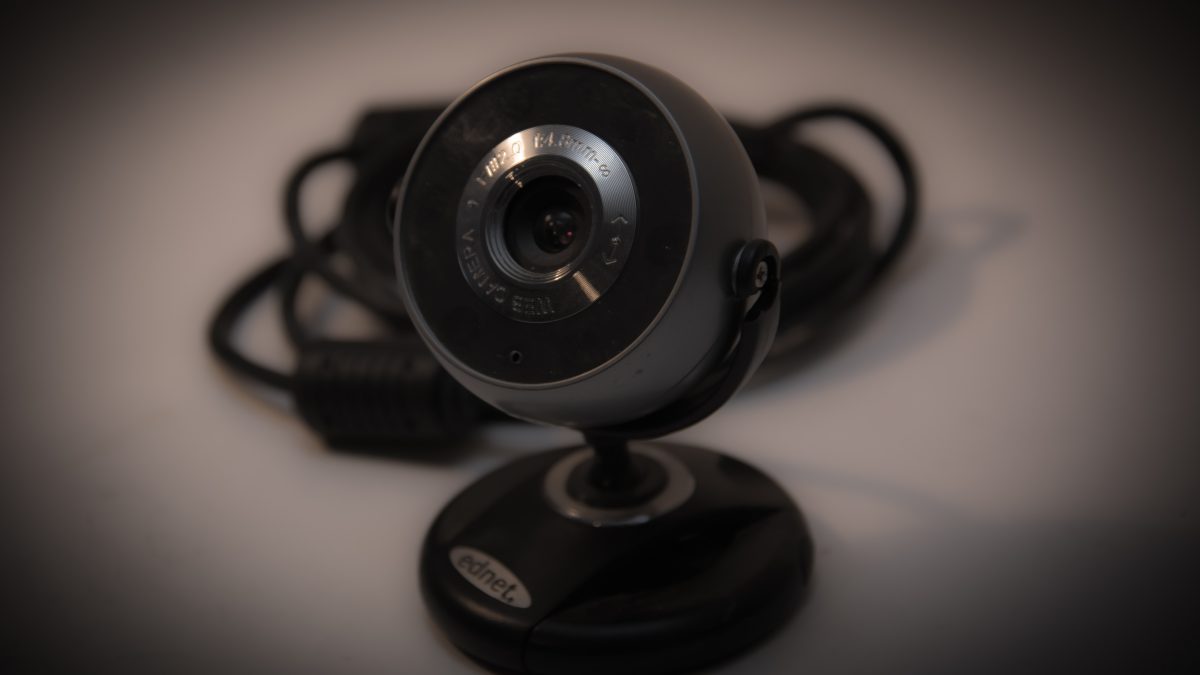 How To Secure Your Webcam From Hackers
Bijay Pokharel, February 24, 2020
0
3 min

read
A particularly scary webcam hack report hails from a Texas home, where a mom and dad got the creepiest surprise of their lives. They were lying in bed when they heard disturbing noises coming from their 4-month-old's nursery – specifically, an adult male uttering expletives. When they sprang from their bed and turned on a light, they were instructed by a voice coming from the Nest camera in their bedroom to turn off the light. The male voice proceeded to tell them that he was going to kidnap their baby, and that he was in the baby's room at that very moment.
In September a white-hat hacker revealed that 15,000 webcams made by nine companies could be viewed by anyone online, and many could be manipulated remotely.
Many webcams have indicator lights that show when a camera is capturing video. However, hackers can trick users into installing webcam spyware that disables the activity light with a software hack or by modifying configuration settings. So, even though the activity light is off, the webcam may be capturing video and someone on the internet might be staring back at you.
Cover Your Webcam
The best way to avoid webcam hacking is covering it with a electrical tape. If you want a more sophisticated approach, roll up a coin in the electrical tape so that the weight of the coin keeps the tape positioned over the camera. When you want to use the camera, lift the coin and fold it back over the top of the computer screen.
Scan Your Computer for Webcam-Related Malware
A traditional virus scanner may not catch webcam-related spyware or malware. In addition to your primary antivirus software, install anti-spyware software. Augment your primary anti-malware solution with a Second Opinion Malware Scanner such as ​Malwarebytes or Hitman Pro. A Second Opinion Scanner acts as a second layer of defense and should catch malware that evaded your front line scanner.
Avoid Opening E-mail Attachments From Unknown Sources
If you get an email from someone you don't know and it contains an attachment file, think twice before you open it. It could contain a Trojan horse malware file that installs webcam-related malware onto the computer.
Avoid Clicking Shortened Links
One of the ways webcam-related malware is spread is through links on social media sites. Malware developers often use link shortening services such as TinyURL and Bitly to mask the true destination link which is likely a malware distribution site.
Disable Your Webcam
If you're not planning to use your webcam for a while, disable it. While it might not stop a determined hacker, it will stop most methods of gaining control, since the malware used probably won't re-enable the cam or install its drivers.
The Device Manager lists every piece of hardware connected to the computer by category. Webcams are usually listed under Cameras, but you'll also find them under categories such as Imaging Devices. When you find your camera, right-click it, and select Disable device. Windows will ask you to confirm. You may need to restart the computer for the change to take effect.
Remove the Drivers
If you're really serious, uninstall the webcam drivers from your PC. This will ensure that Windows has no way to work with the webcam. Again, it'd take an attacker actually rooting around in the computer to get around this.
To remove drivers, open Device Manager, right-click the webcam, then select Uninstall device. In the Uninstall Device dialog box, select the Delete the driver software for this device checkbox, then select Uninstall. Windows removes the webcam. Reinstall the drivers manually to get it back.
Bijay Pokharel
Bijay Pokharel is the creator and owner of Abijita.com. He is a freelance technology writer focusing on all things pertaining to Cyber Security. The topics he writes about include malware, vulnerabilities, exploits, internet defense, women's safety and privacy, as well as research and innovation in information security. He is a tech enthusiast, keen learner, rational and cool person in his professional activities and challenges.
Related posts