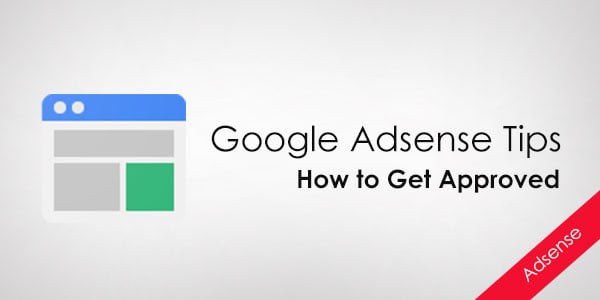 Google Adsense Approval Tricks to Before Applying
Bijay Pokharel, August 29, 2017
0
3 min

read
The 
Google Adsense
 tips help the publishers to get Adsense approval or Google Adsense approval to add some advertisements on the websites and make money with google. Google is known as the highest as well as the best profit paying Adsense. The Google Adsense tips come very handy for getting the Adsense approval. In this article, you will find the tips and tricks through which you can get the Adsense approval. Before applying, you need to follow the following steps:
Quantity of Post
Before you apply for Google Adsense, remember the number of the total quality post on the blog. Google will never specify the post number for the Adsense but the minimum number is from 40 to 50.
Length of post
In order to get the Adsense approval on a regular note, make the habit to write posts of 400 to 600 words instead of writing small posts of 50 to 150 words.
Always write content related blog title
Always write contents which are relevant to your blog title as Google is very strict with this. The majority of the blog contributors use various types of post which are unrelated to the blog title. So, always write the posts which relate to the blog title and get Google Adsense approval easily.
Use only grammatically strong language
It is another important Google Adsense tips that always make it sure that the language you are selecting to write the blogs is well known as well as have no grammatical mistakes as Google Adsense reviewer mainly review the blogs manually so always write the grammatically better and clean contents.
Avoid any pornographic content
Google never reviews the contents which include any kind of adult/porn related contents. So, if you have used this type of contents in your blog, then change the content. Otherwise, your blog will go down in the Google ranking. Good contents only can improve google ranking.
Avoid writing for any hacking
Don't ever write any content which gives you an idea about hacking as this way you will never get the Google Adsense approval.
Only use best quality images
If you are thinking of posting something new to your blog, then always use relevant best quality images those correctly define your post in a better way. But remember that you should use your own images and not the downloaded or copied ones.
Don't copy or paste content
Avoid copy or paste from any other sites or blogs as Google maintain its own policy about the copyright contents like text paragraphs, images, music or videos etc. This content marketing tips will help you to how to write unique content.
Make some unique design
Make some attractive and unique design for your blog as it will help you in attracting more visitors. Besides, create a related and attractive logo for the blog
Important pages
Some pages is important to get approval of adsense, that is
High Traffic
If you fullfilled the above tricks, then now you can concentrate your blog traffic. Because high traffic is must to get adsense approval. Make it sure that your blog has 3000 page views and 1000 of unique visitors every day.If your blog is low traffic means You will not be able to promote your blog. Adsense will measures your organic traffic to approval.
All of the above mentioned Google Adsense tips work as the key points to approve the Google Adsense account. So, always remember these tips and tricks while posting on the blog
Bijay Pokharel
Bijay Pokharel is the creator and owner of Abijita.com. He is a freelance technology writer focusing on all things pertaining to Cyber Security. The topics he writes about include malware, vulnerabilities, exploits, internet defense, women's safety and privacy, as well as research and innovation in information security. He is a tech enthusiast, keen learner, rational and cool person in his professional activities and challenges.
Related posts