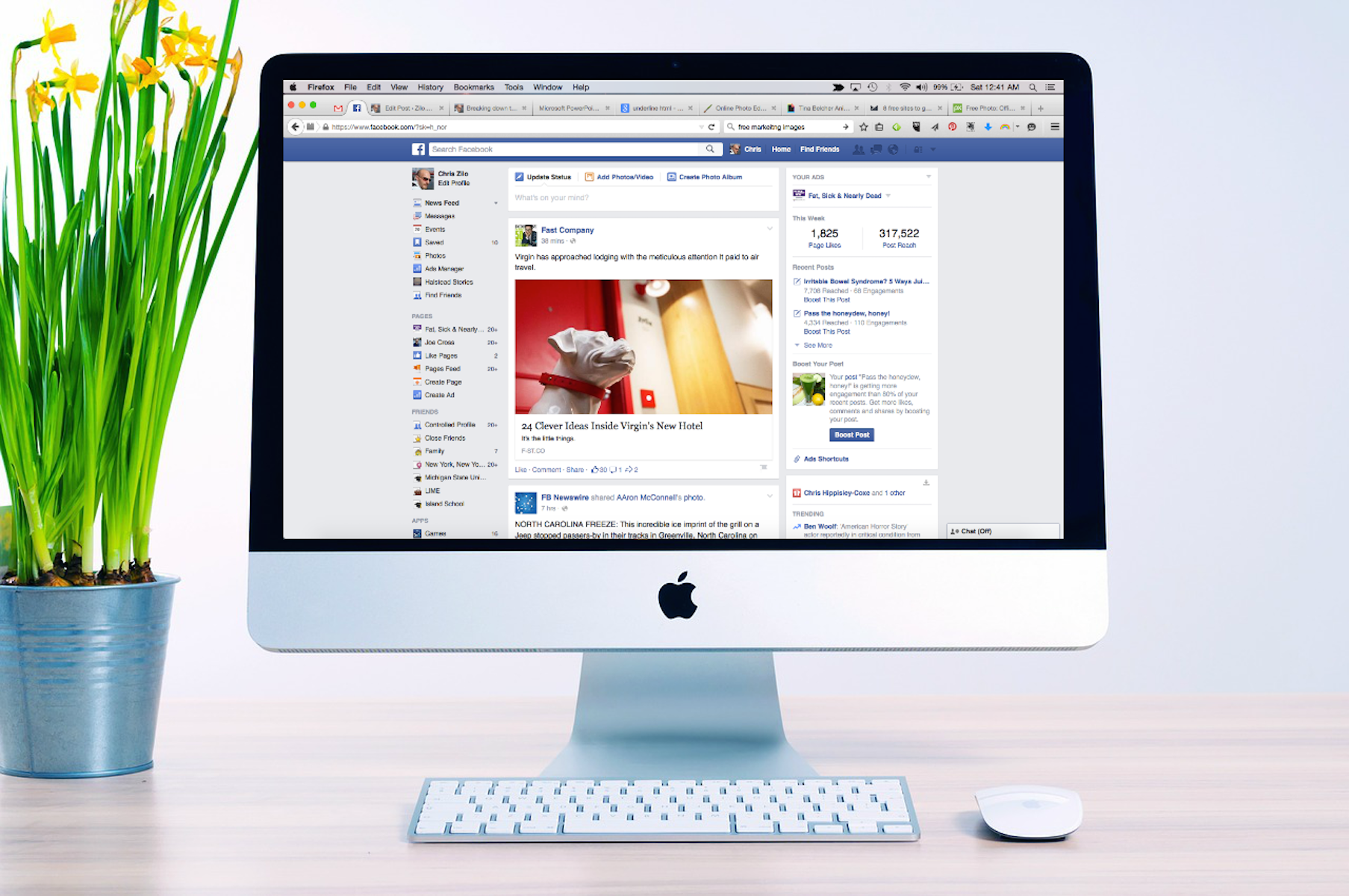 Facebook Tricks That Will Change How You Use The Social Network
Bijay Pokharel, February 18, 2018
0
6 min

read
You might think you know everything about Facebook, especially if you're a social media addict. Well, you're probably wrong. Facebook is packed with hidden tricks, some of which you really should make use of. In this article, we're going to take a brief look at 10 of the best hidden Facebook tricks. You might know about some of them, but we bet you don't know all of them!
Facebook has been around for awhile, but there are probably a few tricks you don't know about
Use Messenger to Transfer Files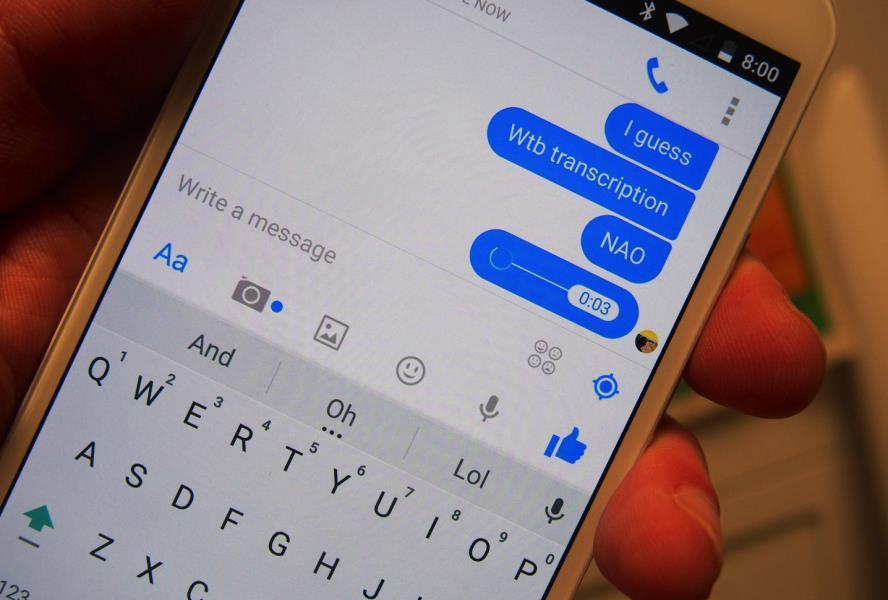 If you want to send a document to a friend, but you don't have their email address, Facebook Messenger is a perfect alternative. You can send any file from your computer just by clicking the Add Files icon when you're writing a message in your browser. The maximum file size is 25 MB, the same as Gmail and most other email providers. If you file is larger, consider using other tools.The Top 6 Popular Free Email Providers Online Other Than Gmail & Yahoo The Top 6 Popular Free Email Providers Online Other Than Gmail & Yahoo. If you don't want a Gmail account, what choices do you have? There are some other good alternative email services you can consider even though Google has the biggest share of the inbox.
A Romantic History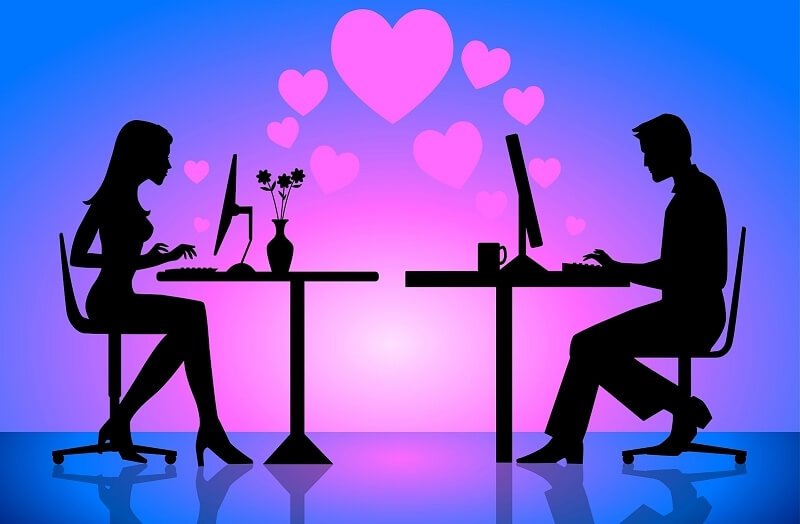 If you've listed yourself as "In a Relationship" on the network, you can see your entire (Facebook-based) romantic history with your partner by visiting www.facebook.com/us. It will show you all the photos, comments, videos, and other content that you've both been a part of. You can actually hack the URL to show the history of any two people. Type https://www.facebook.com/friendship/[username 1]/[username 2] in the address box, replacing the two usernames as appropriate.
Save for Later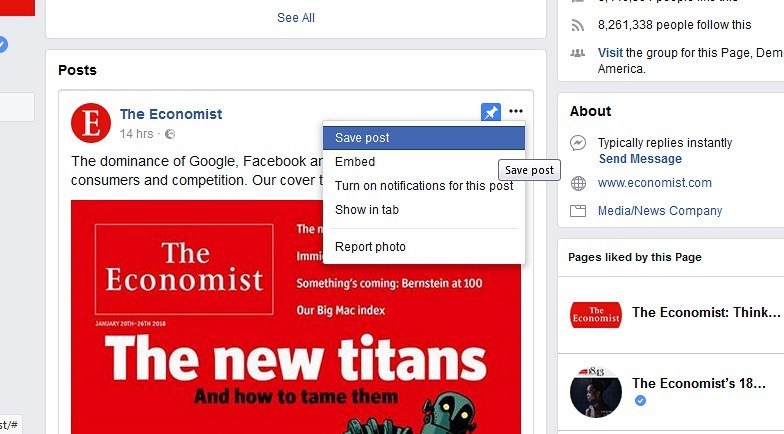 The Save feature has been around for a few years. It lets you keep content on file so you can enjoy it again at a later date. It's particularly useful for saving content off your news feed, which tends to disappear quickly. But did you know you can also save non-Facebook content? The feature was announced in 2016 and is the network's attempt at replicating Pocket. It's up to individual sites to enable the feature; you won't see it web-wide just yet.
Message Forwarding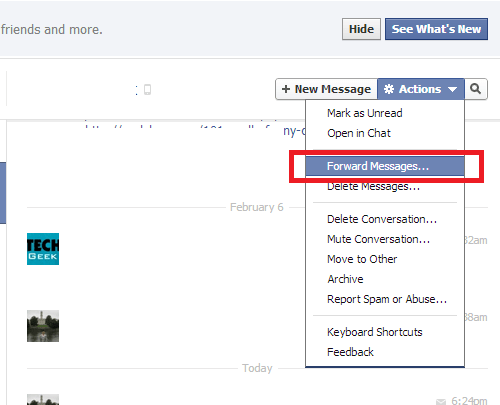 Facebook offers message forwarding, allowing you to easily share any part of a conversation in Messenger. It's only available on the mobile app.  The process is simple. With the desired conversation open, long-press on the message in question, then select Forward. You can send the message to any of your friends, and can even add your own comments.
Pirate Speak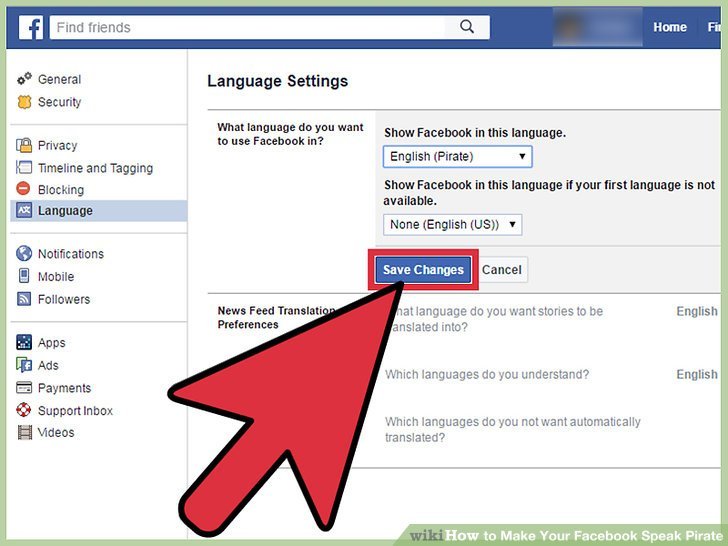 This is an old'un but a good'un. It's been around since the start of Facebook more than a decade ago. It's not entirely clear why Facebook's developers created the Easter Egg, but it's still there. In short, if you go to Settings > Language > Which language do you want to use Facebook in you can choose the words of the "high seas." Oh, you can also choose English (Upside Down). It's not as fun as it sounds. There are a lot of codes and features that aren't immediately obvious to most users. 
Download All Your Data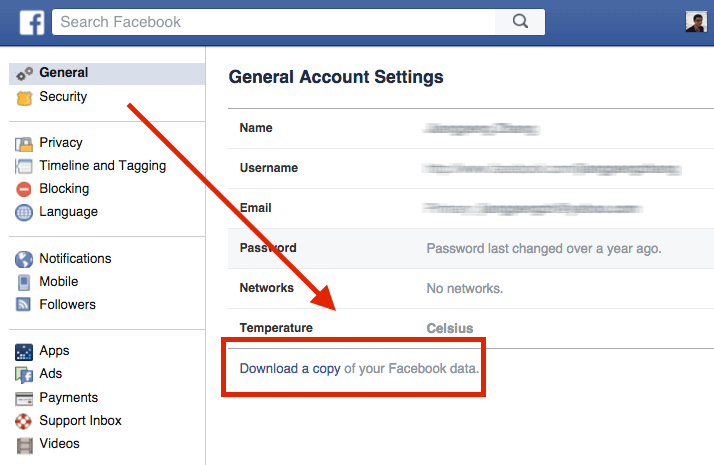 Are you thinking about giving up Facebook and quitting the social networking game altogether? Or perhaps you're worried Facebook is going to go the same way as Myspace and you'll lose all your data? Whatever the reason, you might want to grab a copy of your Facebook data for posterity. To do so, navigate to Settings > General > Download a copy of your Facebook data. It will give you a copy of all your posts, photos and videos, messages and chat conversations, all the info from the About section of your profile, the ads you have clicked on, Likes, friend requests, and more.
View As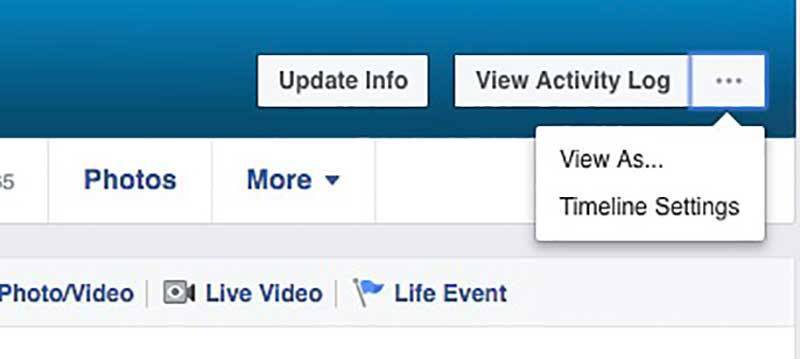 Ever wondered what your profile looks like to the public eye or even a particular person? The View As feature allows you to check. To test it out, click the three horizontal dots below your cover photo, then select View As. Facebook will show you what your page looks like to the public. Select View as Specific Person in the site's header to change the profiling you're "viewing as."  Everyone should use this feature occasionally. You might end up changing a couple of things that you didn't realize were visible to the public eye.
Curate Your Newsfeed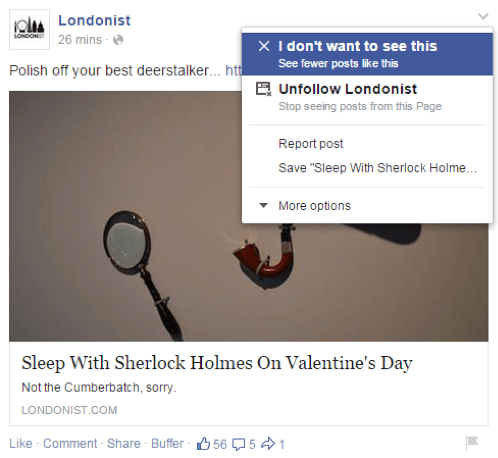 Who else remembers the time when the Facebook News Feed used to be a fun place to hang out? You could stay abreast of what those nearest and dearest to you were doing without needing to call each other every day. Sadly, these days, it's a cesspit of fake news, unfunny memes, and attention seekers. But don't worry. You can delete your News Feed altogether. Or for something less drastic, curate it to your liking. Just click the three dots next to News Feed in the left-hand panel of your homepage and select Edit Preferences.Folks, It's Time to Delete the Facebook News Feed Folks, It's Time to Delete the Facebook News Feed It's time to get rid of your News Feed. It's more a distraction than anything else. 
Legacy Contact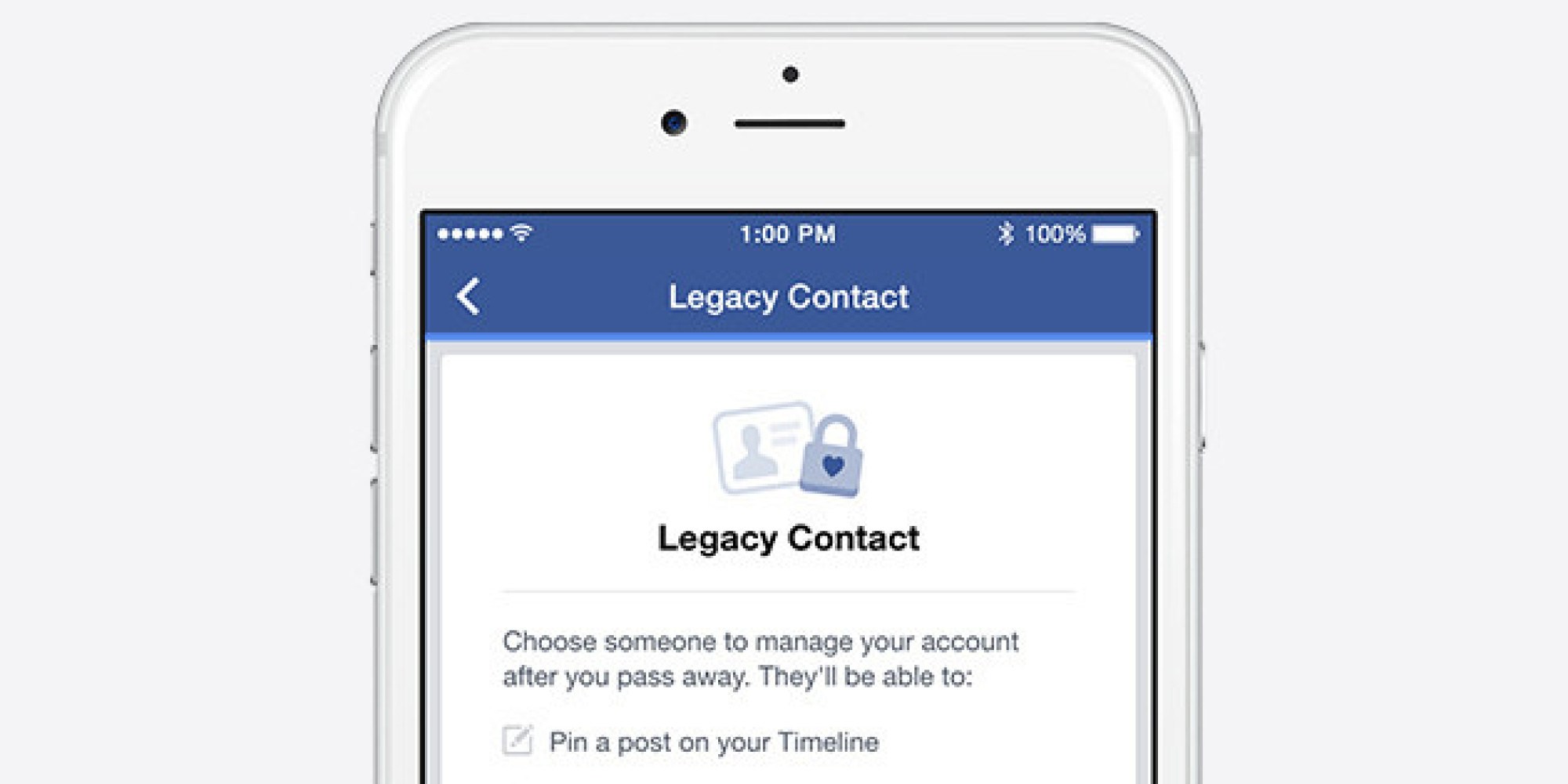 We're all going to die someday. When you do, your Facebook page will become a memorial to your life. However, if your Facebook page is a homage to your sins, it might not be the most pleasant memorial in the world. Aunt Betty doesn't need to know about your more raucous behavior. To save your family the heartache, why not nominate a legacy contact? They'll be able to clean your page up a bit. To set one up, go to Settings > General > Manage account > Your legacy contact.
Sync Facebook Calendar With Google Calendar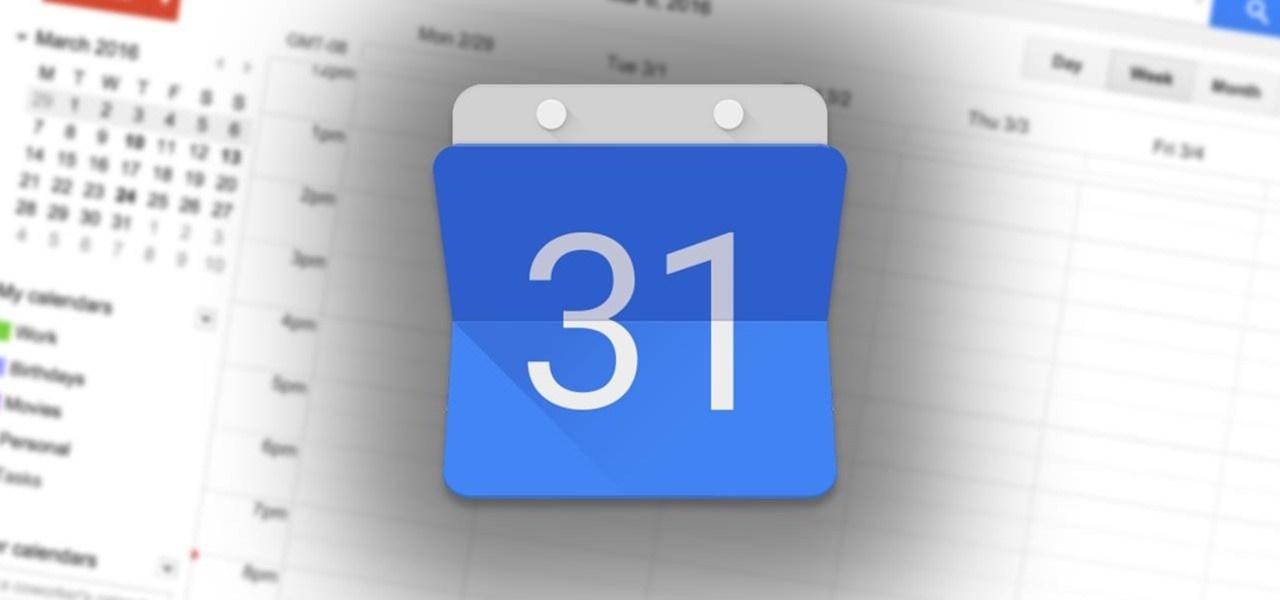 No one actually remembers all their friends' birthdays. In fact, acting as a glorified birthday card list is possibly Facebook's best feature. But there's an issue. You need to remember to look on Facebook. Luckily, if you use the Google suite of apps, your life just got easier. You can import your Facebook calendar into Google calendar.
Go to your Events page on Facebook then open Calendar in the left-hand panel. In the bottom right of the page, right-click on either Upcoming Events or Birthdays and select Copy Link Address from the context menu. Finally, in Google Calendar, copy the URL into the Add Calendar box.
Of course, given how multi-faceted Facebook is, there are lots more cool tips and tricks out there. Now we want you to add to our list. Which cool tricks have you recently discovered? Which ones do you use every day?
As always, you can leave all your thoughts and tips in the comments below. And remember to share this article with other Facebook users!
Bijay Pokharel
Bijay Pokharel is the creator and owner of Abijita.com. He is a freelance technology writer focusing on all things pertaining to Cyber Security. The topics he writes about include malware, vulnerabilities, exploits, internet defense, women's safety and privacy, as well as research and innovation in information security. He is a tech enthusiast, keen learner, rational and cool person in his professional activities and challenges.
Related posts