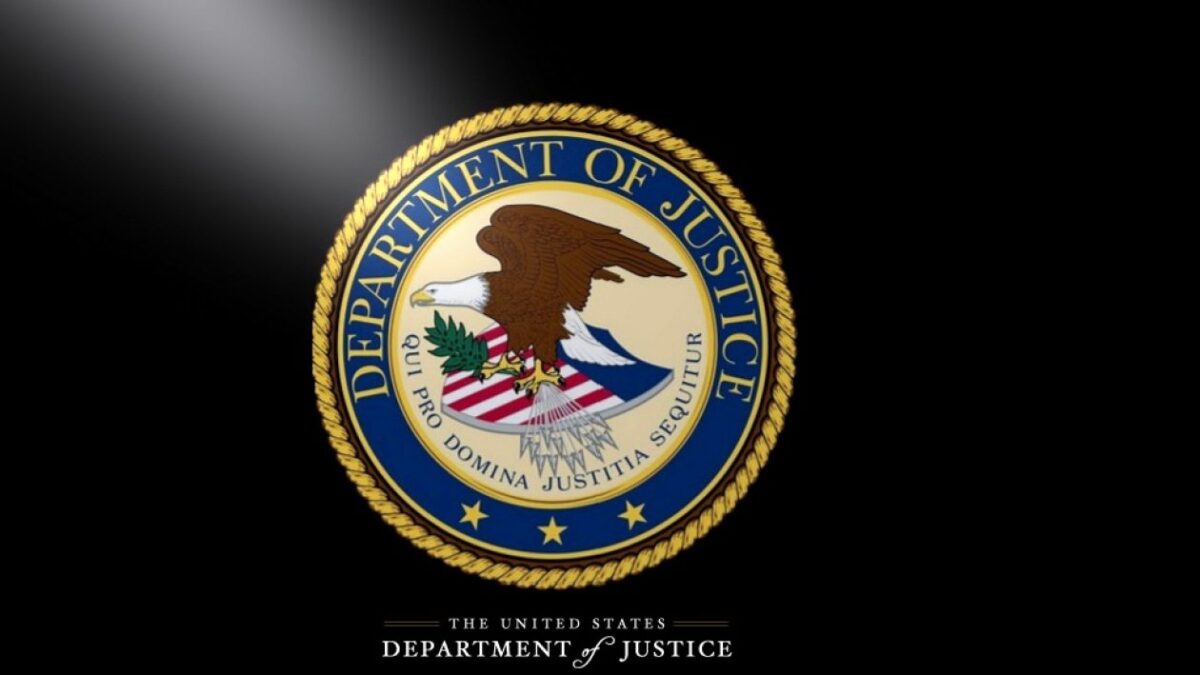 A federal grand jury returned a superseding indictment charging three individuals with money laundering and aggravated identity theft as part of a business email compromise (BEC) scheme.
According to allegations in the superseding indictment, Onyewuchi Ibeh, 21, of Bowie, Maryland, Jason Joyner, 42, of Washington, D.C., and Mouaaz Elkhebri, 30, of Alexandria, Virginia, participated in a scheme to launder the proceeds of a BEC scheme.
In a BEC scheme, conspirators infiltrate the computer systems of a victim company, including their email servers and email accounts, through phishing attacks or the use of malware. Once there, the conspirators impersonate the victim's business partner and claim the business partner's bank account information has changed. Intending to send the money to the business partner, the victim business instead sends the money to bank accounts controlled by the conspirators.
The superseding indictment alleges the defendants laundered over $1.1 million fraudulently obtained from at least five victim businesses as a result of a BEC scheme. As alleged, the co-conspirators laundered the proceeds of the BEC scheme through various financial transactions using dozens of bank accounts that they directly and indirectly controlled.
Ibeh's alleged role in the scheme was to manage the money laundering by causing conspirators to open bank accounts, which he used to wire money domestically and internationally. Joyner's alleged role in the scheme was to withdraw the proceeds of the fraud in cash, which he delivered to other conspirators, including Ibeh. Elkhebri's alleged role in the scheme was to open bank accounts in his name and use his position as a bank employee to facilitate the opening of bank accounts in the name of both co-conspirators and victims.
Ibeh and Joyner are charged with conspiracy to commit money laundering and money laundering. If convicted, Ibeh and Joyner each face a maximum penalty of 20 years in prison. Elkhebri is charged with conspiracy to commit money laundering, money laundering, false entries in a bank's books, and aggravated identity theft. If convicted of all charges, Elkhebri faces a mandatory minimum penalty of two years in prison and a maximum penalty of 52 years in prison.
Actual sentences for federal crimes are typically less than the maximum penalties. A federal district court judge will determine any sentence after taking into account the U.S. Sentencing Guidelines and other statutory factors.
Raj Parekh, Acting U.S. Attorney for the Eastern District of Virginia; Christopher A. Nielsen, Inspector in Charge of the Analytics and Cyber Group of the U.S. Postal Inspection Service; and Matthew S. Miller, Special Agent in Charge of the U.S. Secret Service's Washington Field Office, made the announcement.
Assistant U.S. Attorney Christopher Hood is prosecuting the case.

Bijay Pokharel
Bijay Pokharel is the creator and owner of Abijita.com. He is a freelance technology writer focusing on all things pertaining to Cyber Security. The topics he writes about include malware, vulnerabilities, exploits, internet defense, women's safety and privacy, as well as research and innovation in information security. He is a tech enthusiast, keen learner, rational and cool person in his professional activities and challenges.
Related posts