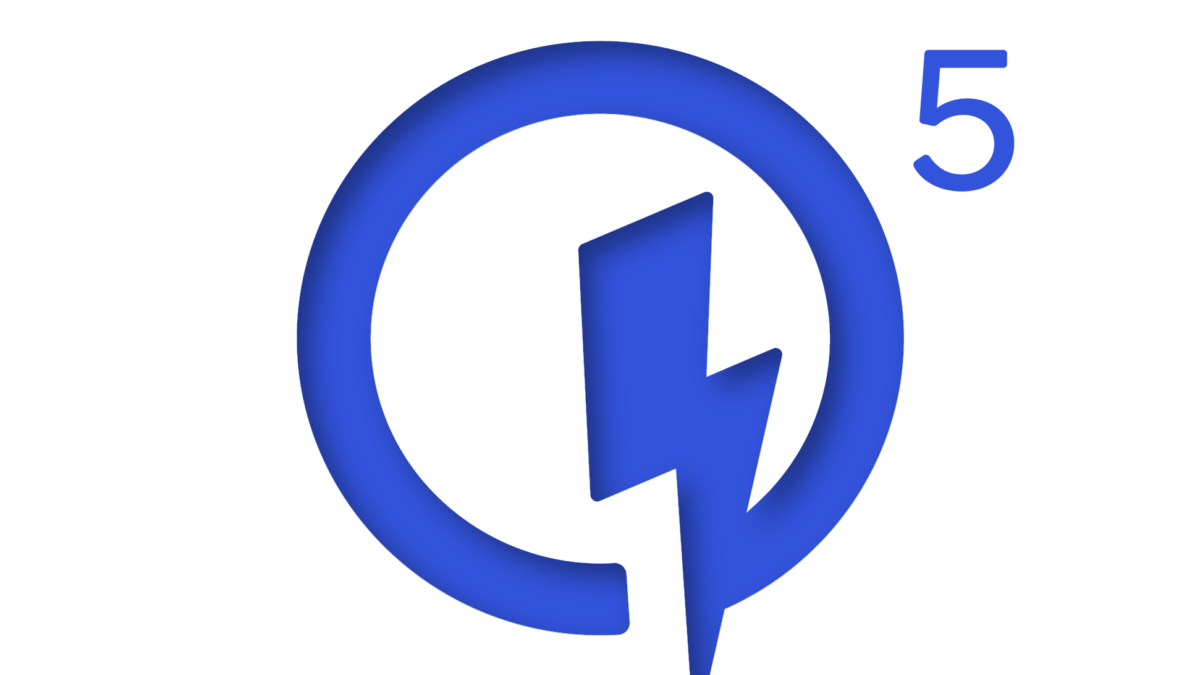 Qualcomm Technologies, Inc. announced Qualcomm® Quick Charge™ 5, the fastest commercial charging technology for Android devices, which delivers unprecedented mobile phone charging speed and efficiency improvements compared to previous versions while enabling new battery technology, accessories, and safety features.
The world's first commercially viable fast charging platform to support more than 100W charging power in a smartphone, Quick Charge 5 is engineered to allow users to charge devices from 0 to 50 percent battery power in just five minutes – representing the fastest mobile phone charging capabilities available.
Quick Charge 5 also uses Qualcomm® Battery Saver and the new Qualcomm® Smart Identification of Adapter Capabilities technology to support unparalleled efficiency and help extend the battery life cycle on a users' device.
"Quick Charge 5, our fastest and most versatile charging solution, will enable consumers to enjoy their devices for longer periods of time, without worrying about the time required to recharge. We are proud to expand our technology portfolio and make accessible 100W+ charging a commercial reality," said Ev Roach, VP Product Management, Qualcomm Technologies, Inc. "We work closely with manufacturers to create industry-leading devices that meet consumers' demand for more immersive and accessible mobile experiences."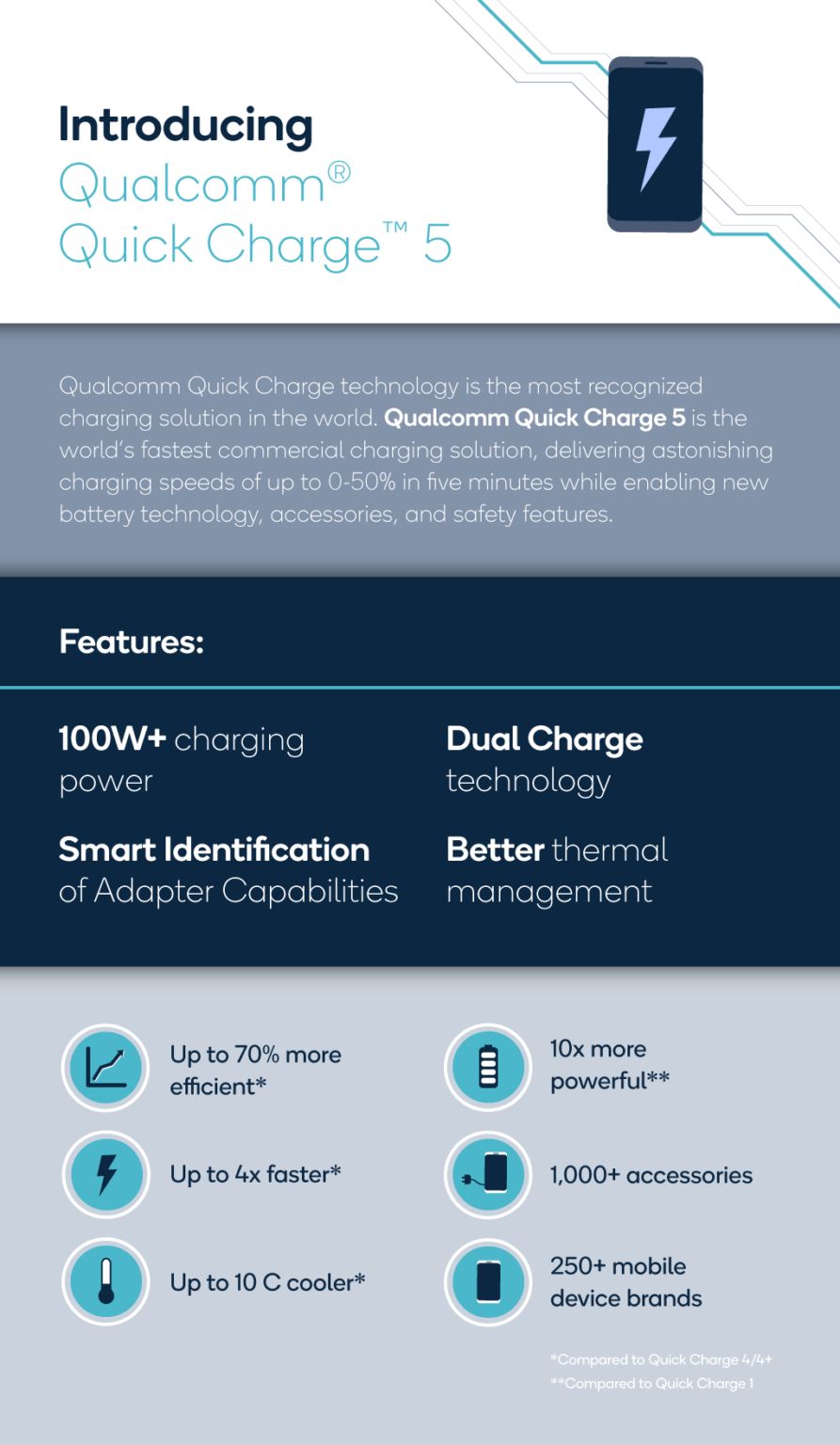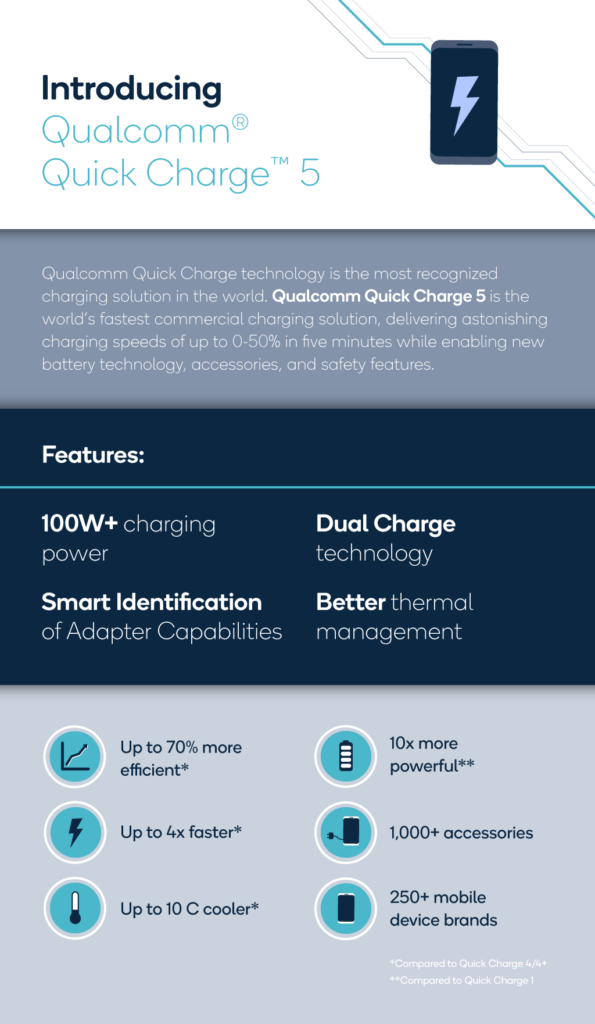 For optimal Quick Charge 5 performance, Qualcomm Technologies is introducing the newest and next-generation premium tier power management ICs (PMIC), Qualcomm® SMB1396, and Qualcomm® SMB1398. Supporting 1SnP and 2SnP batteries, wired and wireless input paths, an adaptive operation based on the power source (3 level buck and DIV/2), and scalability (primary and secondary to provide higher power), Qualcomm SMB1396 and Qualcomm SMB1398 are engineered to provide maximum efficiency above 98 percent.
Finally, they can support higher than 20V input voltage operation to accommodate the highest power levels from both wireless and wired power sources. Qualcomm SMB1396/SMB1398 are now available.
Bijay Pokharel
Bijay Pokharel is the creator and owner of Abijita.com. He is a freelance technology writer focusing on all things pertaining to Cyber Security. The topics he writes about include malware, vulnerabilities, exploits, internet defense, as well as research and innovation in information security. He is a tech enthusiast, keen learner, rational and cool person in his professional activities and challenges.
Related posts